Putting you ITN every monday girl & back again with the ultimate goss for the week. Look elsewhere than the boring old news headlines because we got you covered with some extra juicy stuff.
The Weekly Dose
Chris Hughes Launches New Campaign
Everyone's favourite from this year's Love Island … the absolute hottie Chris Hughes. But what is this all about? He's been posting all over his insta about his new launch of water??? Infused with his on tears?? So what is this all about? Were not actually sure but what we do know is that he is looking extra amazing in those topless snaps. You got us gals interested already that's fo' sure! Chris has also just had his first single released with winner of Love Island and partner in crime Kem Cetinay, which we also kinda have on repeat right now #littlebitleaveit

Megan & Pete, Is it all over?
Couple Goals? We think not. Towie's own rollercoaster couple have split … again? Okay this isn't the first time this has happened has it. Pete and Megs seemed totes in love this time round and the two took to Marbella showing their love on our screens, but it seems that Megan's new singing career has got in the way and the couple are on the rocks again. They saved their relationship before, can they save it again and come back together? We don't blame you though Megs, chasing your dreams and putting your career first without letting a man get in your way. Totes independent woman #GOALS right there.

Lauren Hutton For Vogue
Age is just a number girls because 74 year old Model & Actress just rocked the front cover of Vogue. Yes you got that right, 74! She is giving us ultimate #GIRLPOWER vibes are we are loving it. Show them who's boss girl and go and get them goals because anything is possible, at any age.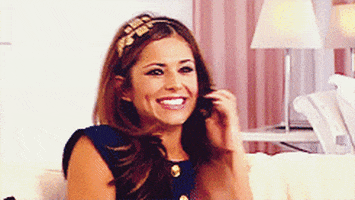 Cheryl's Back
Showbiz's new baby mama is back and looking as fierce as ever! She rocked the runway last week, looking amazing if we do say. She has announced her TV comeback to the X-factor and has also announced some private gigs. Gals got the singing bug again! We're looking forward to seeing this comeback….