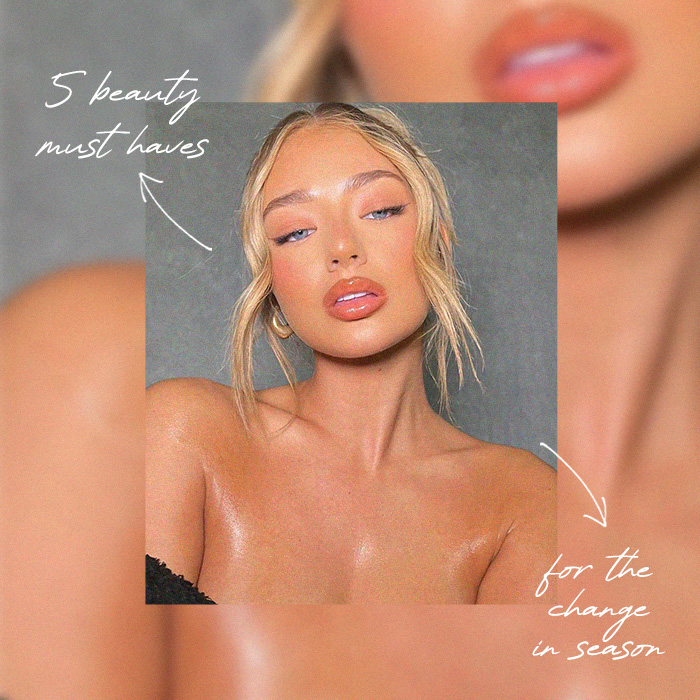 Autumn is approaching and it's time to refresh those beauty bags!
No matter your makeup vibe, these newbies are not to be missed.
Doll Beauty Double Booked Lipstick & Glow Getter Blush
Starting off with a personal fave… Doll Beauty products are everything!
For the autumn, you'll wanna grab Double Booked which is a deeper pink nude.
The blush is stunning and will add that summer glow we're gonna miss.
Spectrum Hydrating and Illuminating Glowful Mist 
Speaking of that glow, we're obsessed with this illuminating mist from Spectrum.
Spritz this over your face and body to add a golden hour filter IRL.
Summer may be coming to an end but you'll still be shining bright!
Beauty Works Argan Oil Serum 90ml &
Beauty Works x Molly Mae Glossy Locks Mask 250ml
As the colder weather creeps in, it's normal for our hair to get dry and frizzy.
Beauty Works is coming to the rescue!
Their Argon Oil Serum is perfect for smoothing flyaways, repairing split ends and keeping the shine, and the mask will ensure all that goodness is locked in.
Our skin will need extra TLC too, so these products will stay in our skincare rotation all szn.
The hydrating milky lotion and clarity concentrate will be your new go-to's, add to cart ASAP!
Pink Honey Soft Brown Eyebrow Pomade
We simply had to include Pink Honey products.
We all know (and love) the TikTok viral Honey Glue but we can not get enough of Pink Honey's all new brow products.
Pomade (in super cute packaging) and brow pencil are a must-have if wanting to serve brow goals this autumn.
Plus, it will hold all day – obsessed.
Ready for autumn fashion? Us too!