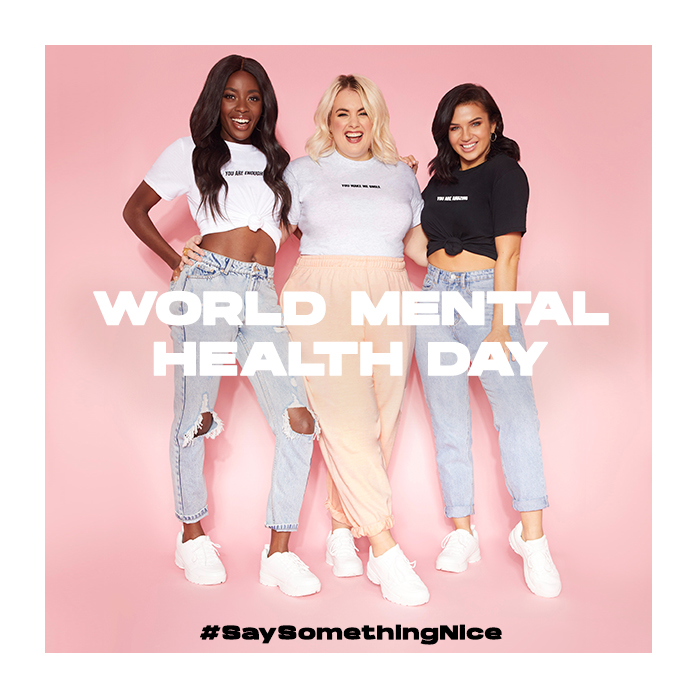 As you might've heard, it's World Mental Health Day and PrettyLittleThing are raising awareness by selling selling an exclusive collection of #SaySomethingNice tees.
We all know how tough social media can be but here at PLT we're all about supporting one another online. So we're asking you to #SaySomethingNice to all of your friends on social media.
100% of proceeds from our new tees will go directly to YoungMindsUK – a charity that helps fight for children and young people's mental health.
5 Self-Care Tips on World Mental Health Day
We also wanted to highlight the importance of self-care and making sure you're focusing on what makes you happy!
So, here are 5 self-care tips not just for WMHD, but every day.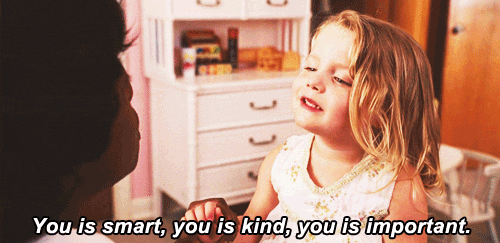 #1 Download a wellness app
Wellness apps have become SO popular lately, meaning we have loads of material to help us achieve a healthy, balanced mindset.
Whether you want to improve your outlook on life, need to improve your sleep cycle or are looking for some healthy meal alternatives, wellness apps are a great place to start.
One of our faves is the Headspace app which has been shown to help people stress less, sleep better and focus more.
#2 Read a book
Reading a book can offer you some refuge away from your everyday.
Remove all distractions and bury your head in a book for some peace of mind and some YOU time.
We are loving Then She Was Gone by Lisa Jewel.
#3 Listen to music
Whether it's heading to a gig or staying at home listening to your favourite tunes, listening to music is good for the soul.
Spotify have a great selection of playlists for whatever mood you're in so be sure to check them out!
Give their Perfect Day a listen for timeless tracks from both old and new artists.
#4 Listen to a podcast
Whether you wanna laugh, cry or learn something new, there are plenty podcasts out there that are an absolute treat to the ears.
Some of our faves are The Receipts Podcast, Casefile True Crime and Happy Place hosted by Ferne Cotton.
#5 Workout or take a walk
ENDOROPHINS, ENDORPHINS, ENDORPHINS.
Working out gives you those all important endorphins – the little hormones that make you feel uhmazing.
Don't feel like exercising?
Head for a walk instead, clear your mind and get some fresh air.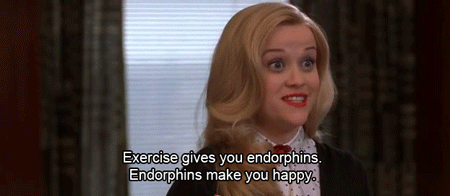 Shop our World Mental Health Day 2019 tees here.