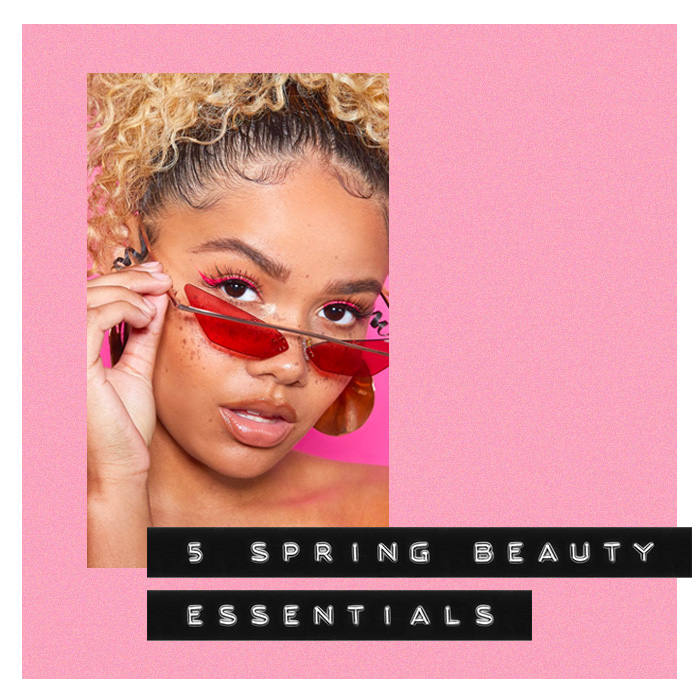 Winter is nearly over, FINALLY.
The days are longer and brighter and we can almost smell summer.
As long as you have these 5 spring beauty essentials, you'll be good to go.
5 Spring Beauty Essentials
SPF
If you didn't already know, you should be wearing an SPF every.single.day. Even on cloudy days those harmful rays can penetrate through the clouds and attack your skin. Instead of using a typical SPF that you use on holiday, opt for a more hydrating one that will be the perfect combo of a daily moisturiser and sun protection.
Hawaiian Tropic Silk Hydration Sun Lotion SPF 15
Blush
Spring is all about rosy, youthful cheeks. Achieve this spring essential by investing in a good blush. Lightly dab the blush onto the apples of your cheeks to add a much needed pop of warmth to any complexion, resulting in radiant and healthy looking skin.
L'Oreal Paris Life's A Peach Blush Powder
Vitamin C
Vit C is the ultimate skin brightener. It can help fade pigmentation which will result in a more even toned complexion as well as smoothing your skins surface to reduce dullness, prompting a youthful glow. So start incorporating more Vitamin C into your skincare routine RN to have perf skin by Summer.
Neon eyeliner
We love a trend at PLT and we just can't seem to shake off neon. Straight from the runway, neon eyeliner is not for the faint hearted. This makeup look is perfect for raves, festivals and even just a night out, if you're brave enough. Swap your standard black eyeliner for a neon one to achieve a head turning cat eye.
Stargazer Green Neon Liquid Eyeliner 
Perfume
Swap your deeper smelling winter perfume for a more floral and fruity scent that'll uplift your mood every time you use it. Plus, you're bound to receive tonnes of compliments when other people smell it on you too. What's not to love?
Gucci Guilty Pour Femme EDP 50ml