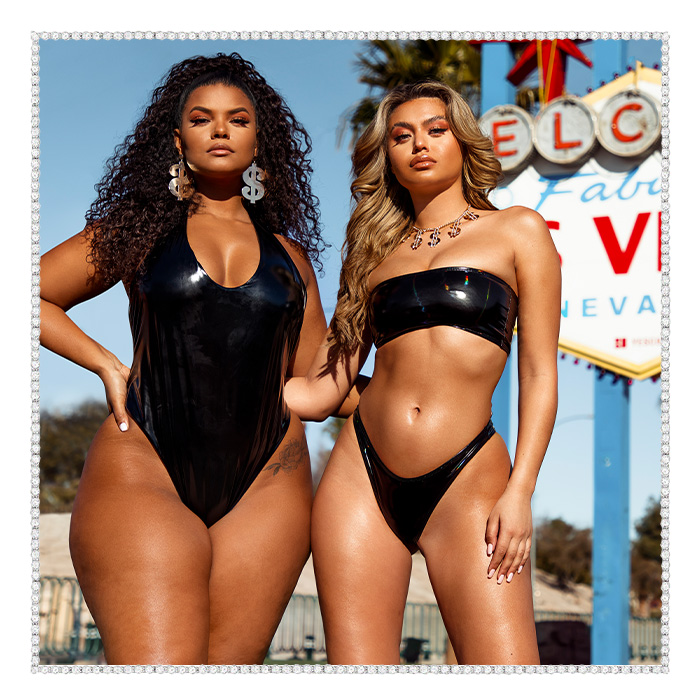 A Guide to Buying Swimwear for Your Shape
Swimwear season is just around the corner so it's time to start celebrating our bodies and prepping those poolside looks. Bikinis come in all shapes and sizes, as do our body shapes and finding the perfect swimwear for your figure can be tricky when there's so much choice. To help you banish those warm weather wardrobe dilemmas, we've put together a short guide to help you live your best life on the beach this season.
The one-piece
The classic one-piece swimsuit is perfect for any body shape. If you're searching for figure-worshipping swimwear, then be sure to add a couple of swimsuits to your suitcase this summer. If you want to show off a little cleavage, then choose a plunging neckline and tie waist to flaunt your best assets. If you're wanting more coverage, then opt for a one shoulder or halter neck style for chic but sexy vibes. And if you're smaller around the boob area, try a simple bandeau swimsuit or cupped, underwired swimsuit for a push up effect. Blessed with curves? Feel your best, most confident self in plus size swimsuits which will have you looking like the ultimate beach babe while offering you more support.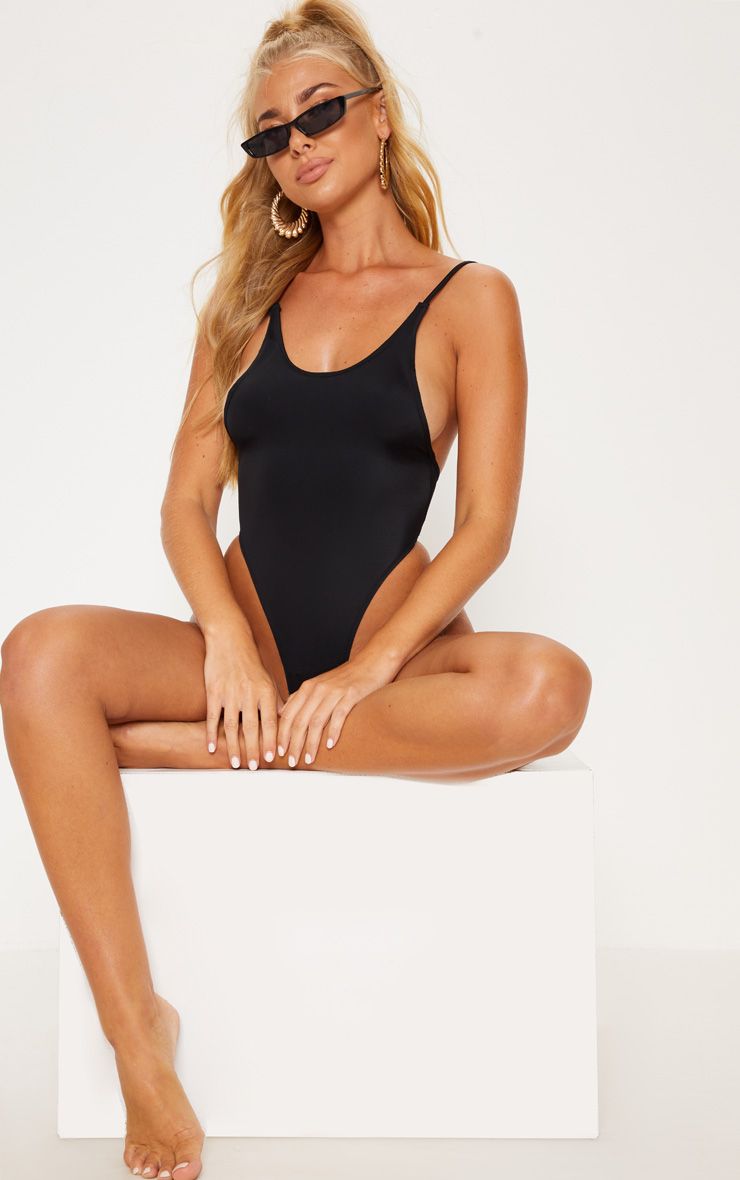 The cut-out swimsuit
Heading to a pool party? Work those angles on the 'gram with the ultimate cut-out swimsuit. If you have an hourglass figure, then show off your waistline with a wraparound swimsuit that cuts away around the midsection. Pear shape? Work a swimsuit that is cut away around the upper body and boob section to balance out those curves and help you look proportionate. Co-ordinate your cut-out with a matching kimono or sarong for complete beach babe goals.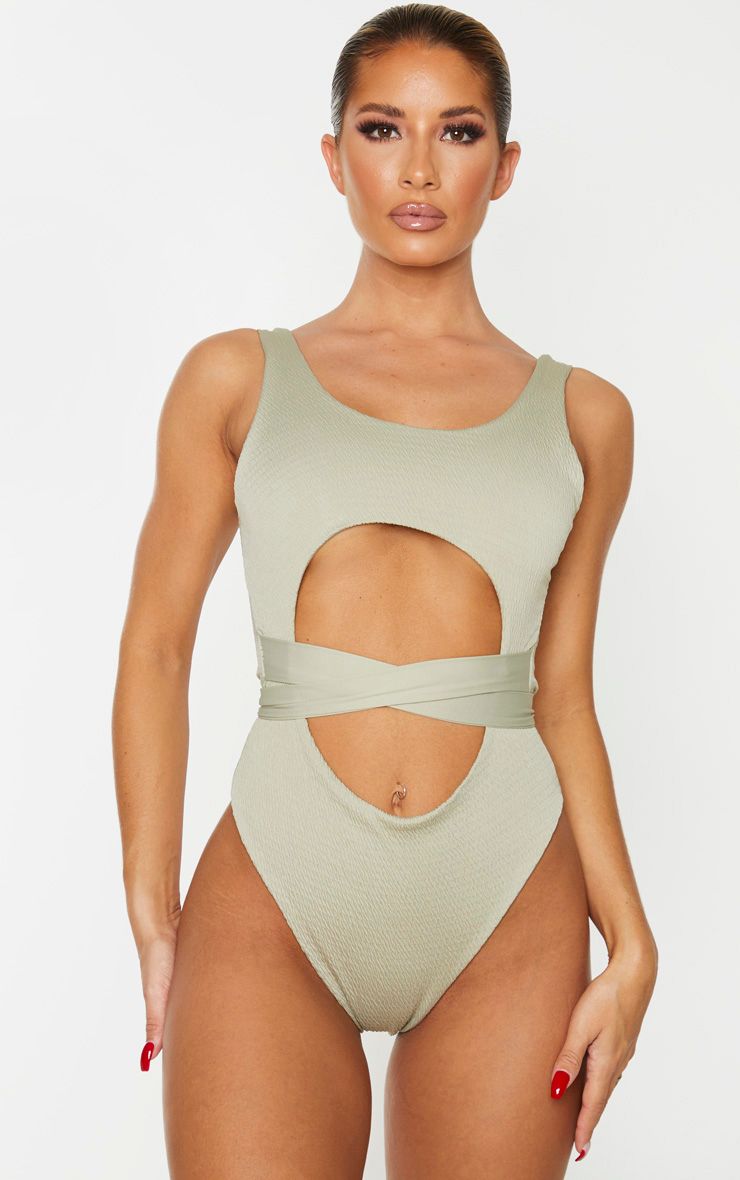 The itsy bitsy bikini
Less is more, right? Work on that all over tan with an itsy bitsy style bikini top and bottoms. This swimwear style will suit all body types but be careful if you're bigger in the boob area, you might want to size up to avoid any potential nip slips. If you want to create the illusion of longer legs then opt for a high waisted itsy bitsy bottom and get ready to tan that peach.
Gold Pleated Triangle Bikini Top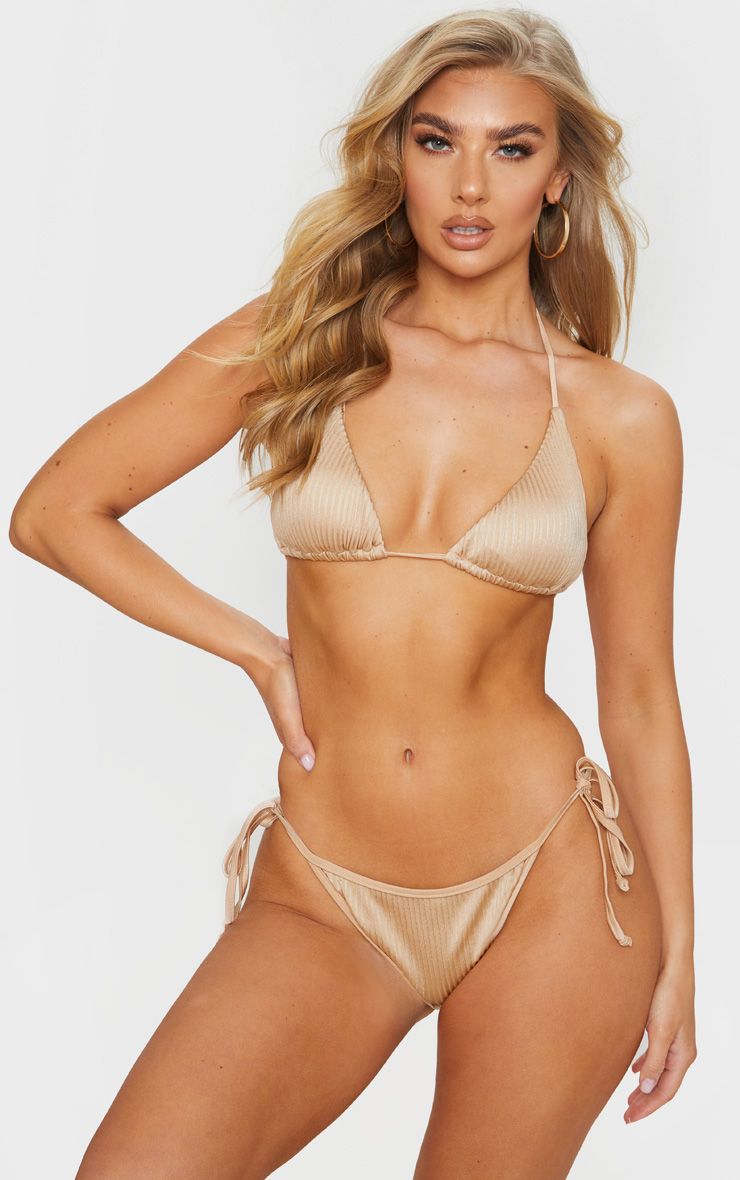 The Brazilian bikini
If you've been working on your derriere and you wanna show it off, be sure to add some Brazilian bikini bottoms to cart. Whether your body shape is apple, pear, rectangle or triangle, you can't go wrong with a pair of high waisted Brazilians. They'll help you create the look of longer legs and accentuate your waist at the same time. Choose a thong Brazilian if you're feeling extra cheeky or go for a fuller brief if you're wanting more coverage.
Black Acid Print Brazilian Bikini Bottom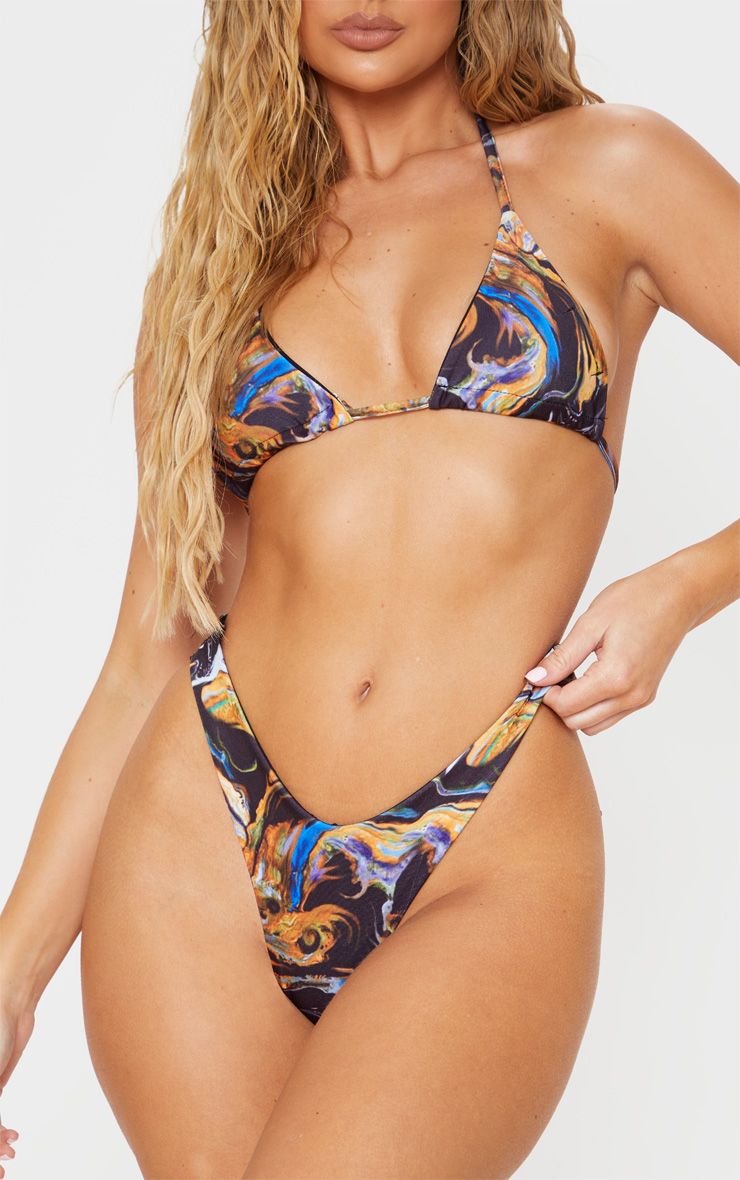 The fuller bust bikini
Finding swimwear that is supportive as well as stylish can be hard. But you no longer have to sacrifice looking good for keeping your pair perky. Fuller bust bikinis should be your go-to if you're size DD or above. Whatever your preferred bikini style, whether it's underwired, triangle, scoop neck or longline, fuller bust swimwear is designed to keep you looking chic but supported. Pair a fuller bust bikini top with high waisted bottoms for the ultimate cover girl look.
Baby Pink Fuller Bust Crinkle Bikini Top