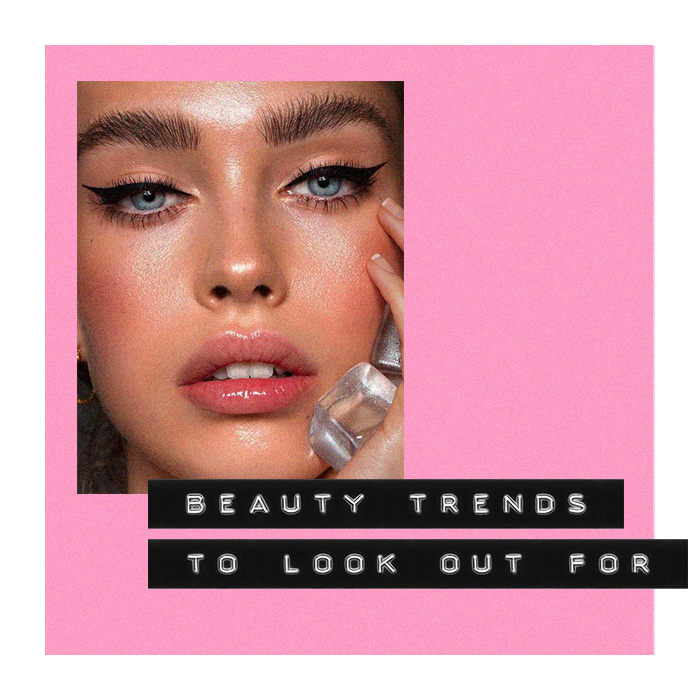 If you just love keeping up to date with the latest goss (because who doesn't?!) then you're gonna love this tea.
Get ahead of the game this year and incorporate these up and coming beauty trends into your routine RN.
You heard it here first, gals.
Beauty Trends To Look Out For in 2020
Feathered Brows
We've all heard of brow lamination right? Well luckily for us, the feathery, natural brow trend is here to stay (cya tweezers). Brow lamination works by restructuring the hairs to keep them in the desired shape for up to 8 weeks. It's essentially a long term 'soap brow'. However, this treatment can be pricey depending on the salon and we're not forgetting the fact we are STILL in January *yawn*. A clear brow gel will help you achieve feathered brows, without breaking the bank.
SHOP BELOW
Anti Pollution Skincare
You may have seen these products creeping in towards the end of 2019 but rest assured, anti pollution skincare is here to stay. Latest figures show that  over 91% of the world's population are exposed to air quality that exceeds guideline limits, yikes. Pollution not only causes premature skin ageing, it can also increase the chances of developing skin conditions such as acne. This sort of skincare is no longer thought of as optional, but a must (!) and if the sun is skin's number one enemy, then pollution is definitely number two girls.
SHOP BELOW
Floating Liner
Okay, so this one has been round for a while but we'll be seeing even more of it this year. This super cool look is created with a liquid eyeliner and instead of going against your lash line like usual, you'll use it above your eye crease in order to create a bold and graphic shape. This will require a steady hand and some patience so if you start practicing now you might have mastered it by your next night out. Keep it simple with a black liner or push the boat out with a neon liner to really make your eyes really pop.
SHOP BELOW