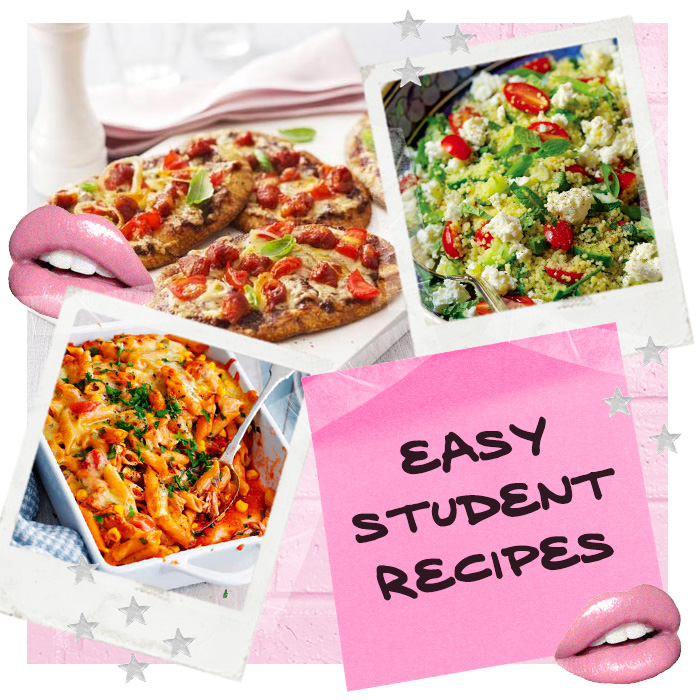 In need of some serious food inspo when it comes to cooking at uni? We've got you covered doll.
Whether you're looking for cheap and cheerful meal ideas or want to try experimenting with different dishes, we've listed our fave simple recipes for students, no matter your cooking skill set.
From stir fry's to hearty pasta dishes, check out our go-to student recipes below.
Easy Student Recipes
Tuna Pasta Bake
Tuna pasta bake is the holy grail of student recipes.
Whether you're looking to batch cook for the week ahead or you're cooking for your friends, this easy to follow recipe will soon become a go-to.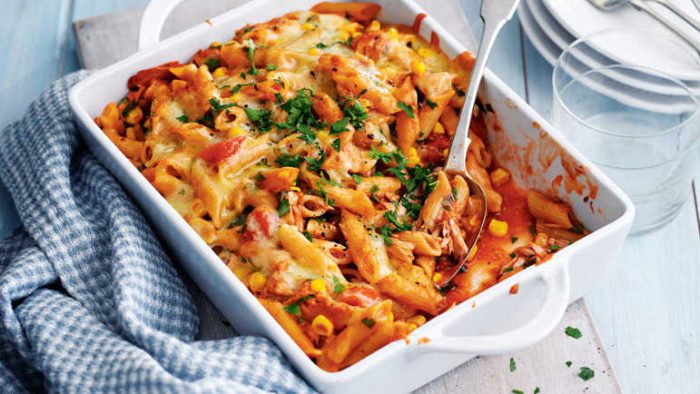 Serves 4 | Ready In: 45 Minutes
Ingredients
300g Penne pasta
500g Tomato & herb pasta sauce
3 120g Tins of tuna
325g Tinned sweetcorn
390g Tinned Chopped Tomatoes
100g Mature cheddar
Method
Step 1: Preheat the oven to 200ËšC/ gas mark 6.
Step 2: Bring the pan to boil and cook the pasta for as long as directed on the pasta packet.
Step 3: Once the pasta is cooked, drain and pour back into the pan. Then, stir in the pasta sauce, tuna, sweetcorn and chopped tomatoes.
Step 4: Pour the mixture into a deep baking dish and sprinkle over the grated cheese.
Step 5: Cook for 30 minutes until golden. Allow to cool and serve.
Mediterranean Vegetable Couscous
If you're looking for a dreamy veggie dish, this is the one for you.
Filled with tasty vegetables, feta and filling couscous, this dish would be perfect for lunch or dinner.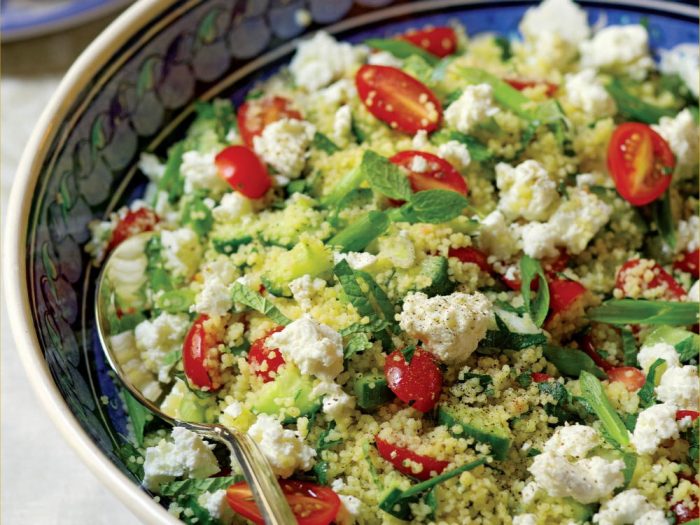 Serves: 1 | Ready in: 20 Minutes
Ingredients
Handful of cherry tomatoes
1 Garlic clove
1/2 Courgette
80g Couscous
1 Veg stock cube
1 Spring onion
Feta cheese
Cooking oil
Salt & pepper
Method
Step 1: Preheat the oven to 200ËšC/ gas mark 6.
Step 2: Chop the courgette and add to a baking tray along with the cherry tomatoes and chopped garlic glove. Drizzle oil over the top, season with salt and pepper and cook in the oven for 15-20 minutes.
Step 3: Whilst the vegetables are cooking, add 150ml of water to a saucepan and bring to boil. Add in the stock cube and chopped up spring onion.
Step 4: Once the stock cube has fully dissolved, turn down the heal slightly and add in the couscous. Cook for 10 minutes remembering to stir occasionally.
Step 5: Once the couscous is cooked, add in the oven cooked veg and mix together. Finally add some crumbled feta cheese over the top to finish the dish
Pitta Bread Pizza
For the days when you're craving a pizza but trying to avoid another takeaway, a pitta bread pizza is the answer.
This dish is easy and quick to make and will be sure to satisfy any pizza cravings.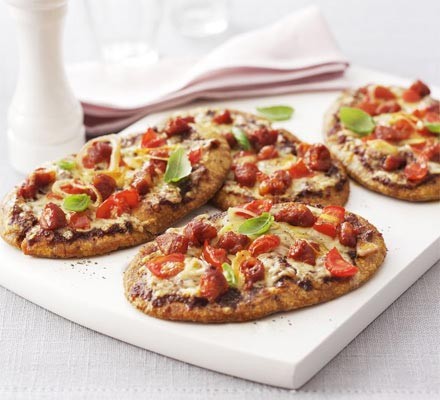 Serves: 1 | Ready In: 15 Minutes
Ingredients
2 Pitta breads
Tomato paste
Grated cheese
Your choice of pizza toppings
Method
Step 1: Preheat the oven to 200ËšC/ gas mark 6.
Step 2: Warm up the pitta bread by putting it into the toaster for up to 30 seconds.
Step 3: Spread over the tomato paste and sprinkle the grated cheese over the top along with any pizza toppings of your choice such as pepperoni, olives etc.
Step 4: Place in the oven for 10 minutes and viola.
Chicken Stir Fry
A stir fry is a basic recipe that every student needs to know.
Filled with flavour and ready in less than 30 minutes, get ready to add this dish to your favourites.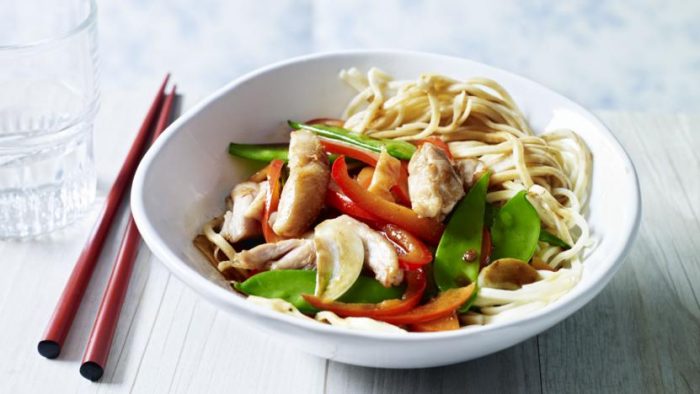 Serves 1 | Ready In: Less Than 30 Minutes
Ingredients
1 tbsp olive oil
1 Garlic clove
1 Chicken breast
1 Red pepper
1 tbsp soy sauce
30g Green Beans
100ml Chicken stock
1 Nest of egg noodles
Method
Step 1: Cook the noodles as per the instructions on the packet.
Step 2: Add the oil to a large pan and cook the chicken and garlic until brown. Add in the chopped pepper and stiry-fry for 3 minutes.
Step 3: Stir in the soy sauce, green beans and chicken stock and stir fry for an extra 3 minutes
Step 4: Add in the cooked noodles to combine and serve.