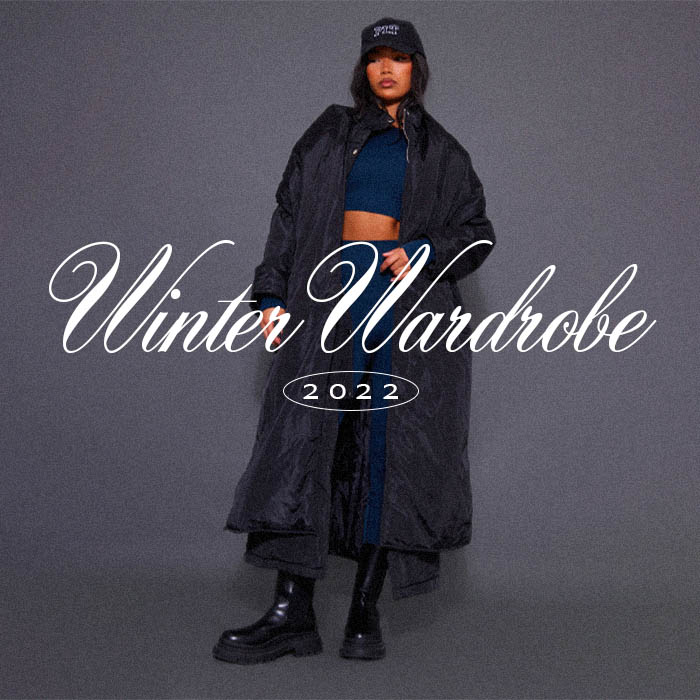 Trying to keep your looks next level whilst tackling freezing temperatures? We got you.
Welcome the PrettyLittleThing guide to everything you need in your 2022 winter wardrobe!
Let's face it, we ALWAYS forget just how cold the UK truly gets at this time of year.
One minute we're loving keeping cosy at the Christmas markets, the next we're up trying to de-ice the car before work (no doubt freezing and regretting not buying a new pair of winter gloves).
Today we're sharing everything there is to know when it comes to prepping your winter wardrobe as well as answering some of the top questions when it comes to winter fashion.
Don't stress if you're all about the fashion trends, simply tie them in with your winter wardrobe staples for endless winter wardrobe ideas.
So, what are the top fashion trends for winter 2022?
Oversized Only
The bigger the better! This covers everything from outerwear to chunky scarves and accessories.
Puffers Please
Say yes to a practical puffer coat this season, you won't regret it!
RENEW Cream Toggle Detail Puffer Jacket
PRETTYLITTLETHING Khaki Sport Pocket Front Hiking Puffer Jacket
Stone Maxi Length Hooded Bubble Puffer
Faux Fur 
A timeless trend that you'll be able to re-wear each winter season.
Biker Chic
You know it, faux leather is a must-have when it comes to winter fashion (plus, did we mention Wednesday Addams yet?).
Opt for a go-to oversized leather jacket to style with seasonal knits or if wanting to switch up your denim then faux leather trousers have got to be on your 2022 hitlist.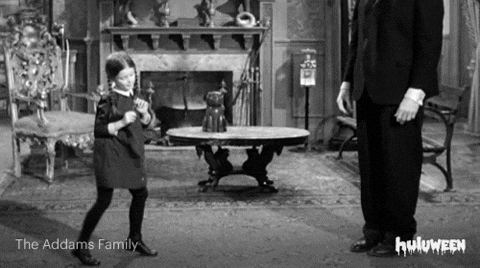 Now your trend led pieces are covered, lets talk basics.
If wanting to know how to build a winter wardrobe, then basics are going to be your starting point. But which winter clothes make up your everyday basics?
Think effortless denim, athleisure, loungewear and items you can layer easily.
Aim to shop for neutral colours which will make mixing and matching your basics even easier.
Winter looks on rotation – check!
Cotton Grey Marl Oversized T-Shirt
Light Blue Wash Boyfriend Jeans
Moss Khaki Washed Cuffed Joggers
If stuck in abit of style rut ATM, lets face it who hasn't stood looking out the window thinking "what can I wear in winter?" at some point this month… Then heading to social can be a good idea when it need of a little extra winter wardrobe inspiration.
Here are 3 Insta approved women's winter wardrobe ideas to love!
Say yes to the Clean Girl Aesthetic.
Simply team with oversized winter coat for all the cosy vibes.
Plus Grey Double Pocket Detail Double Breasted Blazer
The winter combo we never even knew we needed… Leg warmers and borg mules – obsessed!
Cream Borg Buckle Detail Faux Suede Mules
Cargos are continuing to trend into 2023 so why not team with denim for a new season look?
We're loving this all black cargo jumpsuit – perfect to take you through to PM plans.
Black Cargo Pocket Shoulder Padded Denim Jumpsuit
Another great way to feel inspired in the colder fashion months is to organise your wardrobe and actually see what you do already have.
Anything missing? Great! An excuse to stock up your PrettyLittleThing winter wish list!
How to organise winter wardrobe?
Be sure to check out this post for a step by step guide on clearing out your wardrobe. Perfect prep in time for the New Year!
It's a good idea to put away and of your spring/summer clothes what you won't be wearing in the winter – this will save space and give you a chance to update your wardrobe from season to season.
Come across clothes you already know you won't wear again? Why not list them on PLT Marketplace? Find out more here.
Have a particular item in mind and need advice on how to style it this season?
Here are some of the most searched questions when it comes to key winter wardrobe pieces.
Can you wear open toe heels in winter?
If open toe is your vibe but you still want a little extra warmth then simply add sheer tights.
Make the outfit details the focal point of your look.
Black Feather Cuff High Neck Satin Drape Bodycon Dress
Winter outfits with jeans
Layer up your winter worthy denim to make for endless outfit inspo.
From brunch to bar, your outfit is ready.
Light Blue Wash Boyfriend Jeans
PRETTYLITTLETHING L30 Black Wash Mom Jeans
What do you wear to winter races?
Ok, you're going to want to opt for layering when it comes to winter race day.
Suits are a great option when it comes to occasion wear as well as blazer dresses and knee high boots.
We guarantee these looks will have you race day ready ASAP.
Dark Green Woven Oversized Suit Jacket
& Dark Green Woven Double Belt Loop Suit Trousers
Plus Black Belted Double Breasted Blazer Dress
Winter outfits with skirts
Midi skirts are a must for the winter season. With endless options such as knit and rib paneling, low rise and matching co-ords sets. Styling skirts for winter is a no brainer.
Ecru Contrast Rib Panelling Skirt
Can you wear a denim dress in the winter?
Of course! Simply adapt your outfit to suit the colder season.
Wear your denim dress over tights or chunky leg warmers before layering a trench and all the knitted accessories. Après ski vibes, it's a yes from us!
Layering a knitted vest over your denim OOTD is also a easy throw on and go winter outfit.
Plus Mid Blue Acid Wash Button Front Tie Waist Denim Dress
Winter outfits with boots
Thanks to TikTok, winter boots are trending like never before. Whether you're all about a more staple pair or all out statement boots, here at PLT we'll have the perfect pair for you.
Cream Extreme Flatform Sole Biker Boots
Khaki Nylon Lightweight Flat Sole Lace Tie Ankle Boots
That's a wrap!
Heading out out but not about the chill?