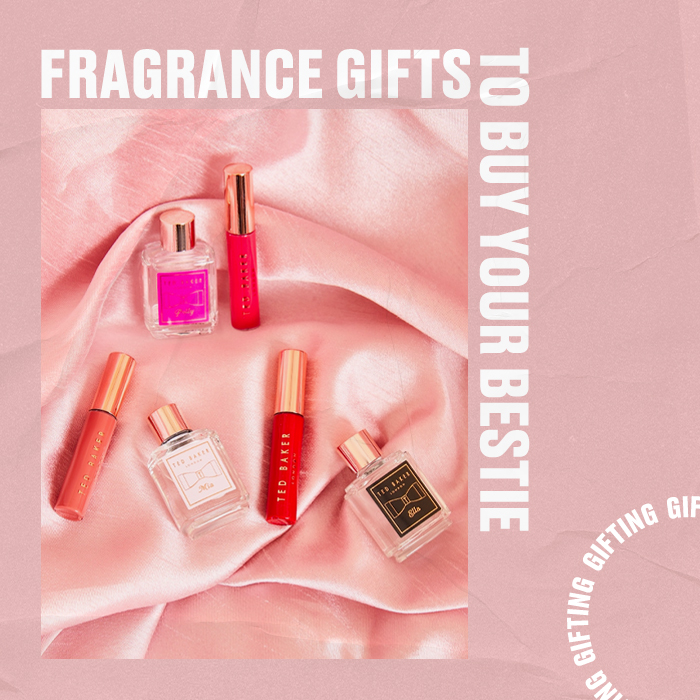 Christmas shopping season has officially begun and we're here to bring you all the inspo you need so you can slay the gift-giving game. Here at PLT, we've got you covered for all your Christmas gifting needs, from beauty sets to stocking fillers, we've got something special for everyone.
Fragrance Gifts To Buy Your Bestie
Still unsure what to buy your bestie this Christmas? We've got you gal. Fragrance gifts are thoughtful and personal, making it the perfect option for your BFF. We've all got our favourite perfume that with just a whiff can transport us back to a happy memory, a holiday or remind us of a special someone. That's why we love gifting fragrance. Giving your bestie a fragrance that they love this Christmas means they'll be reminded of your friendship every time they wear it. It really is the gift that keeps on giving. Check out the best fragrances to buy this Christmas.
Daisy by Marc Jacobs
This classic scent by Marc Jacobs is a favourite of so many and comes in a beautiful bottle that we know your bestie will love. This fragrance is both soft, floral and feminine with top notes of pink grapefruit and raspberry, a captivating heart of wild rose and a sophisticated, musky base.
Marc Jacobs Daisy Eau So Fresh Eau De Toilette
Gucci Bamboo
Gucci Bamboo is another signature scent that appeals to those who like a woody, floral scent. This fragrance is made for the girl who is both feminine and strong with it's balance of bergamot top notes, middle notes of ylang-ylang, lily and orange blossom and base notes of sandalwood and vanilla.
Fragrance Gift Sets
Fragrance sets are the ultimate gift to pick up for your bestie this Christmas perfect for those that are not so talented in the gift-wrapping department. This perfume gift set from Ted Baker comes with three mini perfumes for your bestie to try and a selection of lip glosses for a gal on-the-go.
Ted Baker Eau De Toilette Gift Set
Body Mists
If you're looking for stocking fillers or a Secret Santa gift for your gal, body mists are the ultimate present! This Aoura body mist is perfect for an everyday spritz and comes in a range of scents to choose from to fit your besties personality.