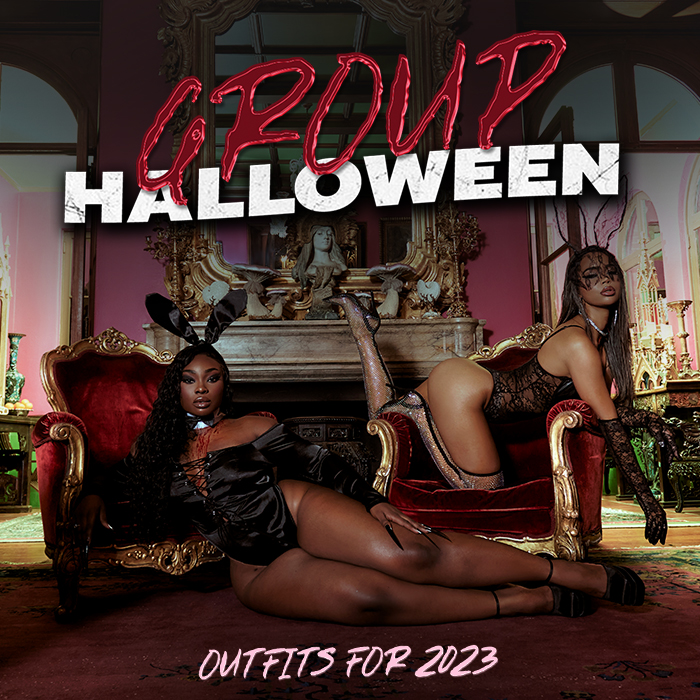 Heading out for Halloween with your besties but stuck on group costumes? We got you!
We've rounded up the best group Halloween costumes for 2023.
From Barbie to bunnies, cats and more. Spooky season has arrived!
It's A Barbie World!
No surprise here but Barbie outfits are guaranteed to be the go-to this Halloween.
Keep it pink by opting for western or stereotypical Barbie or bring the fun factor by creating personas for all your BFF's.
You name it, a Barbie costume will work. Seriously, the options are endless!
Hot Pink PU Spaghetti Strap Boned Long Line Corset
Bright Pink Sexy Cow Girl Costume 4 Piece Set
Bright Pink Boiler Suit Costume
Bright Pink Bandana Neck Scarf
Pink Vinyl Cut Out Detail Strappy Bodycon Dress
Saints & Sinners
Whether you're a duo or there are a whole lotta of saints and sinners amongst your friend group, this theme is a must.
Switch up the saint and sinner style to suit your personality whilst delivering a next level costume come fright now.
The bigger the wing the better in our eyes!
White Lace Underwired Bodystocking With Gloves
White Extra Large Feather Angel Wings
Red Fluffy Devil Horns Headband
White Lace Bardot Long Sleeve Bodysuit
White Lace High Waisted Split Hem Leggings
Red Faux Leather Tie Front Halterneck Crop Top
Red Faux Leather Tie Front Low Rise Flared Trousers
Red Lace Frill Bow Detail Hook And Eye Boned Corset Long Top
Black Extra Large Feather Angel Wings
Not So Creepy, But A Classic
(in girl world at least)
We simply had to include our fave Mean Girls for Halloween inspo.
This group costume works no matter the numbers.
So, whether you have an iconic trio, a group of four or decide to opt for everyone's fave duo Janis and Damian – there will be a Halloween costume to love.
For a super effortless look, cut out those tee's and throw on your check skirt and top co-ord.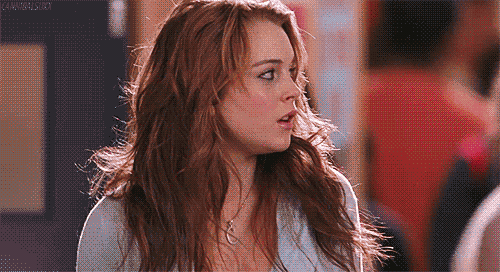 Pink Check Print Cropped Balloon Sleeve Denim Jacket
Pink Check Print Split Hem Denim Mini Skirt
Need a oversized hoodie? You're in the right place.
Halloween goals! Or shall we say ghouls…
Black Oversized Tinted Sunglasses
PRETTYLITTLETHING Baby Blue Oversized Sweat Hoodie
Make Way For Magic
For a more mystical Halloween vibe we're thinking butterflies, sparkles, glitter and you guessed it, wings!
Less creepy but oh so cute.
Lilac Butterfly Costume 3 Piece Set
For The Best Bunnies
A true classic! Bunnies are a guaranteed Halloween fave and we are so here for it.
Simply add bunny ears, tail and any additional finishing touches to create the perfect costume that's easy for the whole group to get involved with.
It could be that you all stick to the same style accessories or switch it up slightly – either way, this look is nothing short of iconic.
Baby Pink Fluffy Bunny Sexy Costume 4 Piece Set
White Halterneck PVC Cut Out Detail Underwired Lingerie Set
Black Bardot Sexy Rabbit Costume 3 Piece Set
Black Satin Bunny Ears With Tail
Outta This World
Ready for the return of space cowgirls? Course you are!
Cowgirl costumes were HUGE for Halloween 2022 so it's no surprise they are back for 2023.
Think metallic outfits, statement gloves and cowgirl hats with jewel detailing.
October 31st, we are ready!
Pink Space Cowgirl Fancy Dress Costume 4 Piece Set
Bats, Cats & Mice (duh)
We've spoken about bunny outfits but why stop there?
Bats, cats and mice are some of the most searched and most popular Halloween outfits here at PLT.
Which 'fit you feeling?
Black Sexy Bat Costume 3 Piece Set
Black Cat Bodysuit Costume 2 Piece Set
Black Leopard Fishnet Feather Gloves
Scream Queens
Want a Halloween costume that's slightly spookier? We got you! Blood and all babes.
PRETTYLITTLETHING Pink And White Sexy Nurse Costume 4 Piece Set
Revolution X IT Balloon Fake Blood
Loving these looks?
Shop Halloween Costumes & Outfits
Wanting a trend led Halloween costume? We got you!