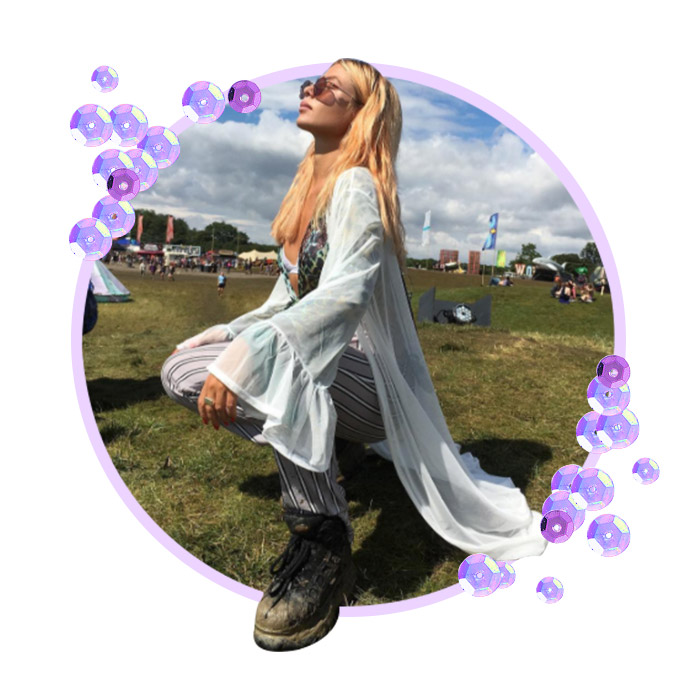 With some of the remaining key festivals of the year on the horizon, we're getting the festi-feels rolling ahead of the game.
We talk to reality star and aspiring designer Jess Woodley We caught up with her with her to talk all things festival, style and hangover cures.
What band/song gets in the festival spirit?
Back Pocket by Vulfpeck.
Where are we most likely to find you hanging out at festival?
Somewhere near the trees.
Must-have festival essentials to pack?
A Head Touch torch! Comes in serious handy when you're trying to maneuver the insides of your tent in the dark trust me. Also a toothbrush, lipstick, a bucket hat and a pair of chunky platform shoes to keep you as high off the mud as possible.
Describe your typical festival style?
Definitely more "out there". Festivals are your chance to fully express yourself and your personality through your clothes and have fun with so embrace being silly!
What are your festival beauty/hair hacks to keep you looking fresh?
I like to dye my hair a fun colour and stock up on lots of dry shampoo to add volume – the messier the better!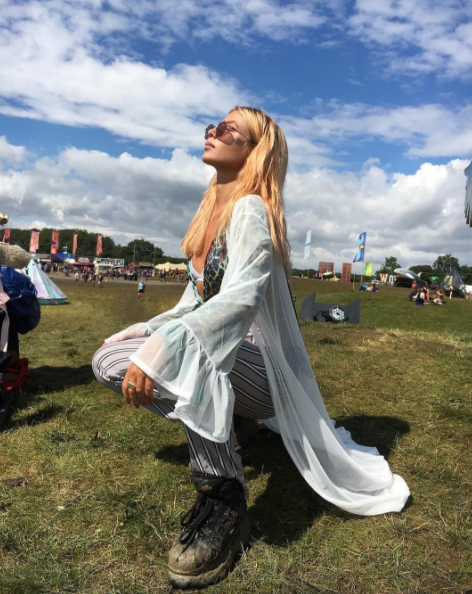 Favourite festival accessory?
A fluffy bucket hat.
What's the one thing you couldn't live without at a festival?
One thing I couldn't live without is lip balm!
Best festival hangover cure?
On a hangover definitely a Bloody Mary or failing that chamomile tea. Actually make that like 900 chamomile teas… Binge watching Harry Potter and getting major TLC from my mum helps too!
Who'd be your ultimate festival headliner?
I want to be at a festival where Will Head and Vulfpeck are headlining!
Shop Jess's festival style:
Keep up with Jess:
Get your festival packing essentials sorted