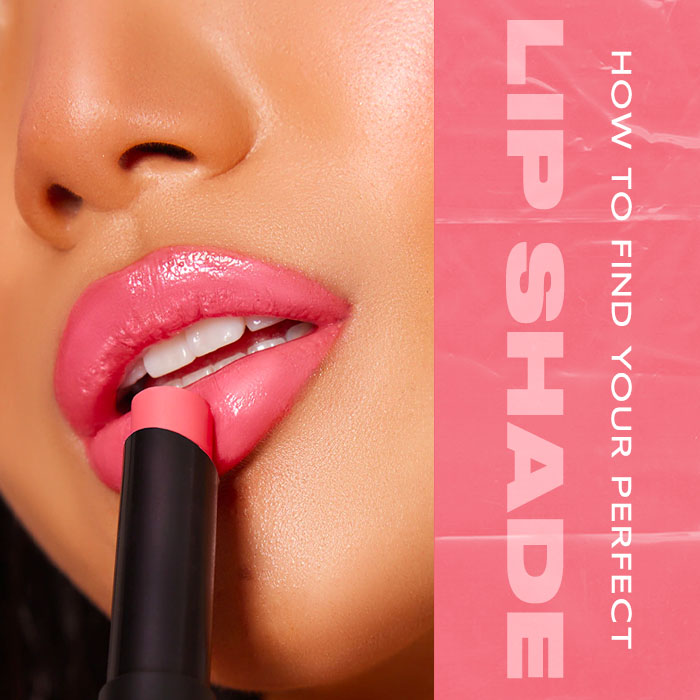 National Lipstick Day
How To Find Your Perfect Lip Shade
Struggling to find your perfect shade?
Today on the PrettyLittleThing blog we're sharing must-have tips when it comes to finding your go-to lip.
Step One
Identify your skins undertone (this can also help when choosing foundation shades too).
So, are your undertones warm, cool or neutral?
How to identify…
Cool Undertones 
You have a pink, red or blue hue to your skin.
You can tell your undertone is cool if the veins in your wrist look blue.
If you burn before you tan (or maybe can't tan at all) then your skin has less melanin making for a blue skin tone.
Find silver jewellery looks best on you? That's because of your cool undertones.
Warm Undertones
You have a yellow, golden or olive hue to your skin.
The veins in your wrist will appear more green instead of blue.
Gold jewellery lovers, it's the warm undertone looks you love!
Tan easily? It's confirmed – you're warm undertoned. This is as skin that tans easily has more melanin.
Neutral Undertones 
Unsure of the two?
You could be neutral toned and have a mix of pink/yellow in the base of your skin.
Step Two
Ok, so now you know your skin tone it's time to know what to look out for when shopping shades.
Cool Undertones
Blue or purple undertones – Not to be confused with actual blue or purple lipstick.
Warm Undertones
Bold orange, brick reds and terracotta brown.
Neutral Undertones
Free for all!
Any shade is going to look good on you.
Take FULL advantage of suiting a spectrum of shades.
Meet Your Match
You've done your research and now it's time to add your new go-to lip shade to bag!
Cool Undertones
Red lip? Lean to a cherry red over anything orangey.
All about nudes? Enhance your natural look with rose, pink nudes or taupe and beige colourways.
PRETTYLITTLETHING Cream Velvet Lipstick Hot Red
Morphe Out & A Pout Lip Trio Sweet Tea
Warm Undertones
Think autumn/winter palettes – this is what you're aiming for with warm undertones.
Stick to your skin tones. If lighter go for a paler nude, if a deeper skin shade opt for a richer nude.
Fiery reds and pops of orange will look incredible on you!
Morphe Out & a Pout Lip Trio Nude Pink
PRETTYLITTLETHING Cream Velvet Lipstick Warm Nude
Neutral Undertones
You can choose pretty much any lip and are guaranteed it's going to look unreal!
#blessed
If wanting to adapt to your skin tone, pink hues are perfect for fair skin whilst mauve and berry colours will look incred on darker skin tones.
Morphe Lip Gloss Saturn | Morphe Lip Gloss Attention
PRETTYLITTLETHING Cream Velvet Lip Kit Dark Rose
Loving Morphe Makeup?
Shop with up to 20% off selected lines onsite until 5th August 2022.
Add to bag here.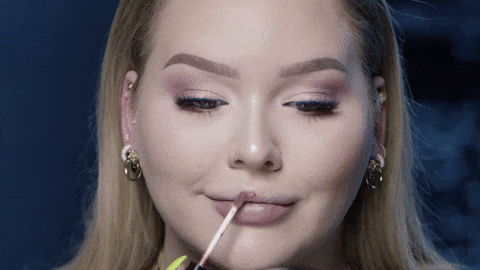 Lips Tips & Tricks You've Gotta Know About
#1. Darker shades can sometimes make your lips look smaller whereas lighter shades can add plumpness.
#2. Lipstick with a matter finish can cause lips to look thinner, while gloss and shimmery shades can make them look fuller.
#3. For a fuller pout, use a slightly lighter lipstick within the center.
#4. Before lipstick, trace over your Cupid's bow with a light shade of foundation. This will create a brightness and make lips look naturally fuller.
#5. To find your perfect nude, opt for one shade deeper or lighter than your natural lip colour.
#6. Adding a little bit of concealer around the lips (or two layers of liner) will keep your lipstick from migrating.
#7. For the most precise red lip, work backwards. Apply lipstick, then liner.
Ultimately what you want to wear is most important so choose whatever lip colour you feel your best in and prep to pucker up!
Searching for more beauty tips?