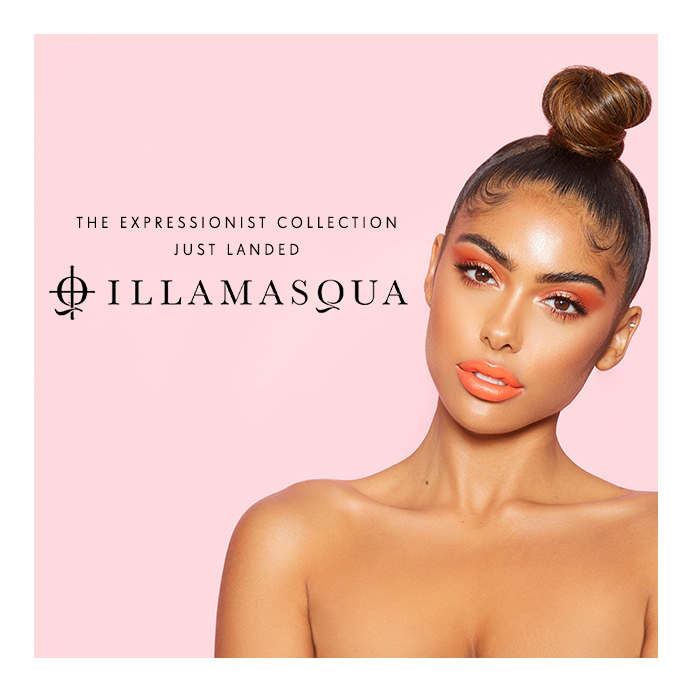 Break the make-up mould and express yourself with illamasqua's latest hot additions.
Go bold and get noticed with the stunning colour range coupled with the professional finish you've come to expect from the brand.
Peep a few of our faves below!
Illamasqua Expressionist Collection Just Landed
ILLAMASQUA EXPRESSIONIST ARTISTRY PALETTE
Express yourself with this palette of highly pigmented eye powders.
A selection of matte and shimmery shades means you won't be caught off guard in your beauty kit.
Clashing brights and bold pops of colour help you create a look just for you.
ILLAMASQUA ANTIMATTER LIPSTICK
Long-wear, non-drying and a flawless finish.
The new Antimatter lipsticks enhance your lips and add highly pigmented colour while keeping them locked with moisture.
With a shade selection to suit every tone, luscious lips are one click away.