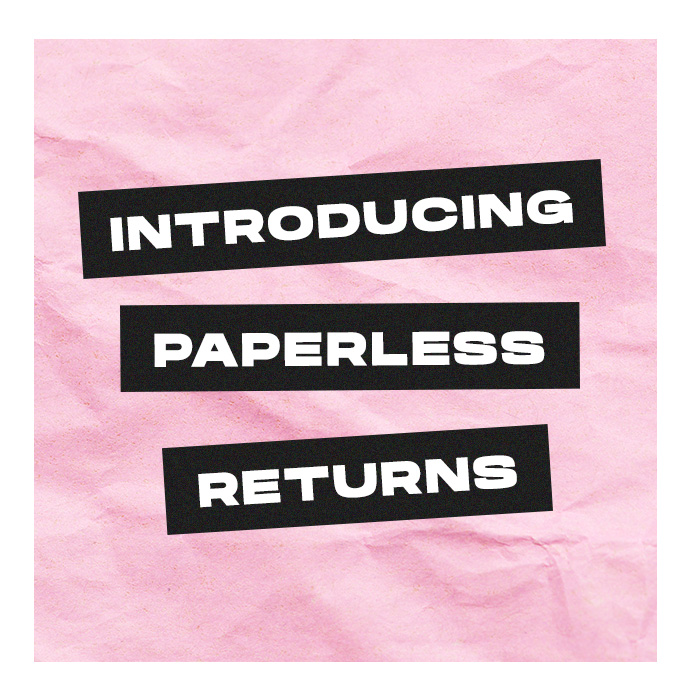 Introducing Paperless Returns
In order to do our bit to reduce our carbon footprint, we're going paperless and moving our returns online for our Aussie and New Zealand customers.
So wave buh bye to those unnecessary paper invoices in your parcels and say hello to an easier, more environmentally friendly returns process.
We conducted a survey and hundredssss of you said you'd prefer to receive a digital receipt so we listened and made some changes.