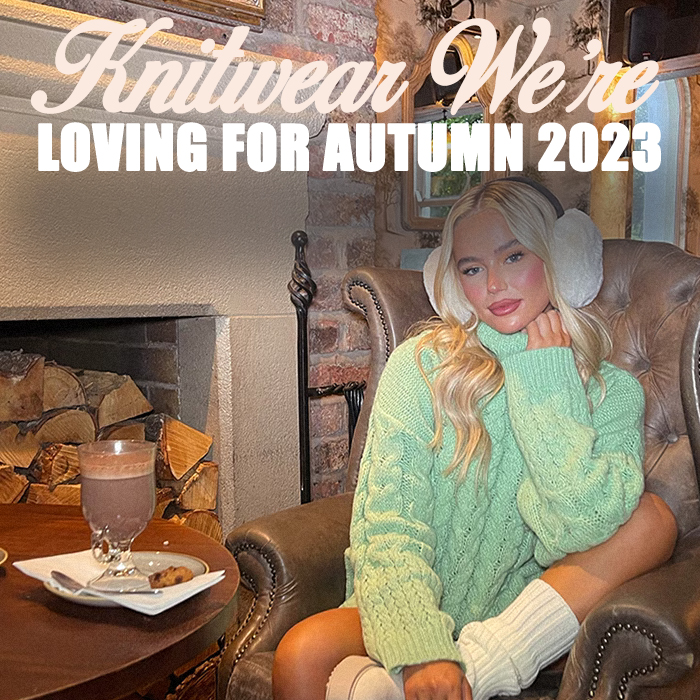 Autumn is finally here, with crisp air and pumpkin spice lattes, and we're ready to enjoy the cosy months as much as possible.
If you plan on being comfy and extra cute this season, you will love our selection of knitwear, perfect for chill days at home and nights out with friends.
No matter your plans for Autumn, we have everything you need to always look on-point, so take a look at this selection of our favourite knitwear for the season.
Co-ords
If you're looking for the perfect outfit for those chilly autumn days, there's nothing better than a co-ord.
We love a good trousers and sweater combo to enjoy a day at home and live our best cosy autumnal lives.
If you enjoy spending your weekends at home and want an outfit that's both cosy and effortlessly cool, this wide leg trousers and oversize sweater will make you want to light up a candle and enjoy a nice warm drink on the couch.
Grey Luxe Rib Knit Oversized Jumper | Grey Luxe Rib Knit Wide Leg Trousers
Jumper Dresses
Nothing says cosy season like a good jumper dress, and we absolutely love this one.
Perfect for a cosy afternoon with your friends, this dress will keep you warm and effortlessly chic.
You just need to add a pair of boots and your favourite handbag to complete the look.
Cream Chunky Cable Knit Jumper Dress
Cardigans
If there is one thing we love to wear during Autumn, it's cardigans.
No matter the shape, knitted cardigans are always gorgeous with all of your best outfits.
This belted cardigan is perfect for the colder days as an extra layer on top of your outfit of the day.
Cream Chunky Tie Waist Belted Cardigan
Maxi skirts
Be the best dressed all season with a maxi skirt that will be perfect for an off-duty look or if heading out with your friends.
For a full knitwear look, you can add the matching jumper and stay extra cosy no matter where you go.
Say hello to your new favourite outfit!
Cream Maxi Fold Over Knitted Jumper | Cream Boucle Chunky Knit Split Maxi Skirt
You heard it here first, we absolutely love knitwear this Autumn, and with these pieces, you will always be the best dressed, no matter your social calendar.
Want to see more knitwear looks? You can find all of our favourite pieces here.
Stuck on what to wear for a night out in October?