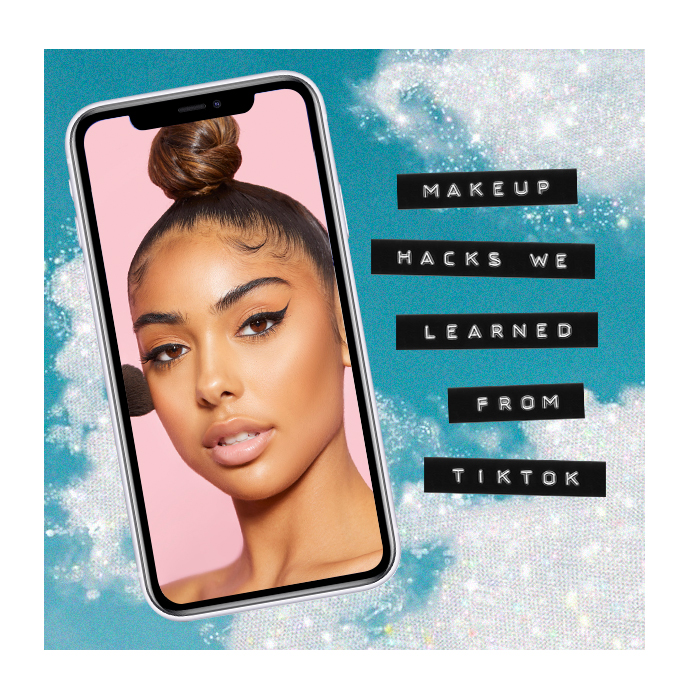 First things first, follow PLT on Tik Tok to stay up-to-date with all the latest news and trends @PrettyLittleThing
Makeup Hacks We've Learned From TikTok
Base Perfection
According to @jaridamat, the perfect makeup base is not out of reach.
step 1: moisturize first
step 2: lightly dab translucent powder all over
step 3: spray your entire face with a setting spray
step 4: after the setting spray is dry, add a primer
step 5: add your foundation and do your makeup as normal and watch the magic happen. Your makeup should last all day and not crease.
Fox Eyes
Looking to create the perfect feline eye shape? Here's your answer.
Step 1: cut your strip lashes down the perfect size.
Step 2: place them on the ends of your eye so that some of the lashes is hanging off the outer end of your eye shape.
Stape 3: fill the missing gap with a winger line shape to create the effect.
Cleaning Hack
Messy makeup products in need of some TLC? Here's how to clean your eyeshadow palette.
Step 1: grab a flat beauty product and wrap a makeup remover wipe around it.
Step 2: glide the wipe wrapped tool over the palette and witness the clean up. We'll let the video do the talking.