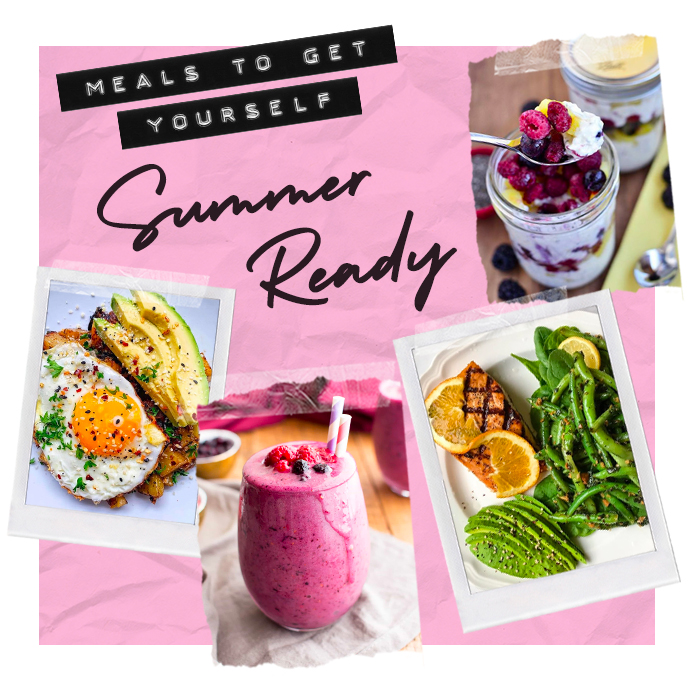 With summer fast approaching, that means one thing, bikini season! We know you've already got your basket full of new season styles so why not throw in some confidence by getting yourself out of that winter slob regime. Along with working out, it's just as important to have a healthy balanced diet, so we've rounded up some tasty meals that will make sure you're looking and feeling summer ready.
Meals To Get You Summer Ready
Breakfast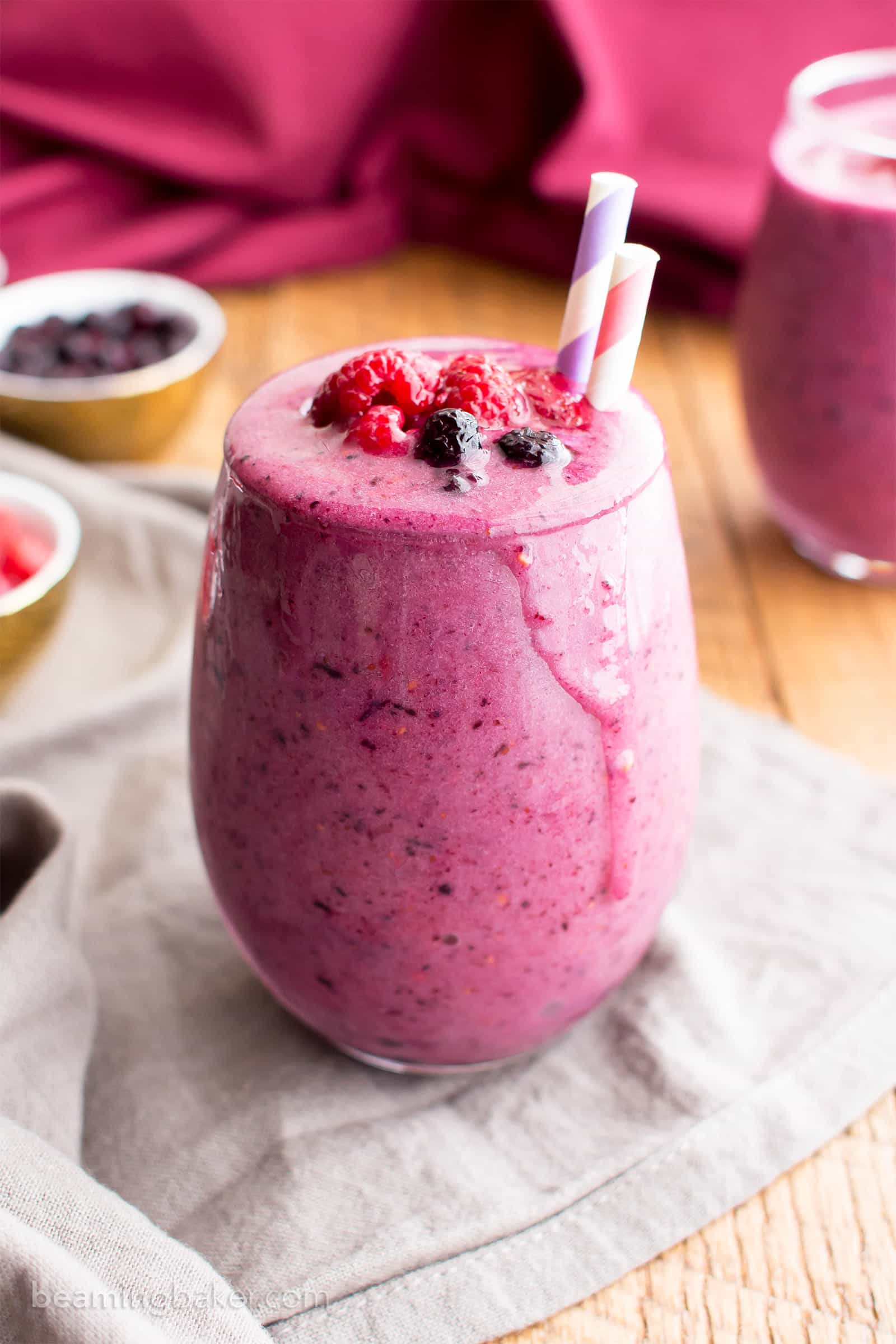 Berry and Yoghurt Smoothie: Combine whichever berries you love and blend with low-fat yoghurt, oats and ice.
Overnight Oats: Add oats to milk or low-fat yoghurt (you can even use a scoop of protein if you're hitting the gym) and add your favourite fruit for some extra flavours.
Egg & Avocado: Add one piece of brown granary bread if you want to add a hint of carbs for energy.
Lunch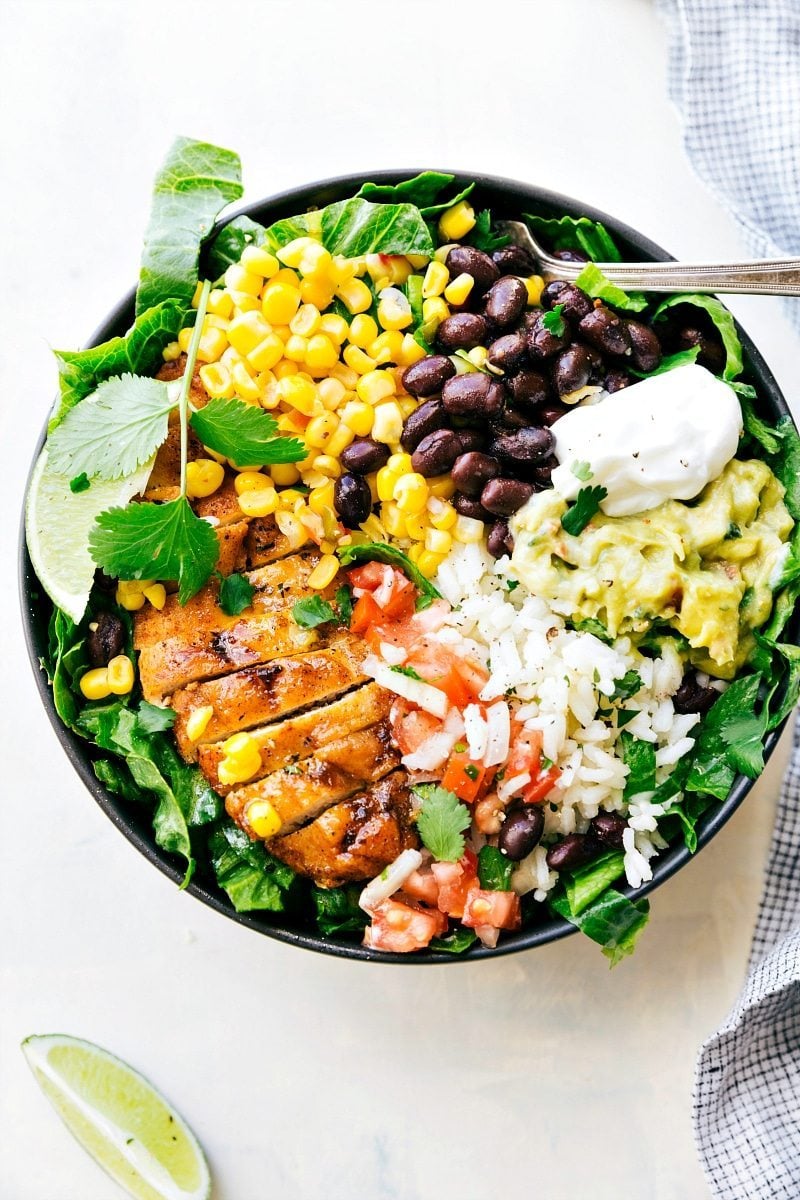 Chicken Stir Fry: Here is where you can get creative – throw in your favourite vegetables and finish with a lighthearted, low-calorie sauce.
Kale Salad With Salmon: Leafy greens fill you up without the calories and fish is rich in protein which you need in your diet after a big morning workout.
Veggie Burgers: Vegetarian burgers without the bun and finished with a salad.
Burrito Bowl: You can add all of your favourite foods to make the burrito bowl your own. Choose from anything like tomatoes, rice, avocado, beans, salad and your choice of meat (if you want that extra protein) but this is perfectly tasty as a vegetarian lunch.
Dinner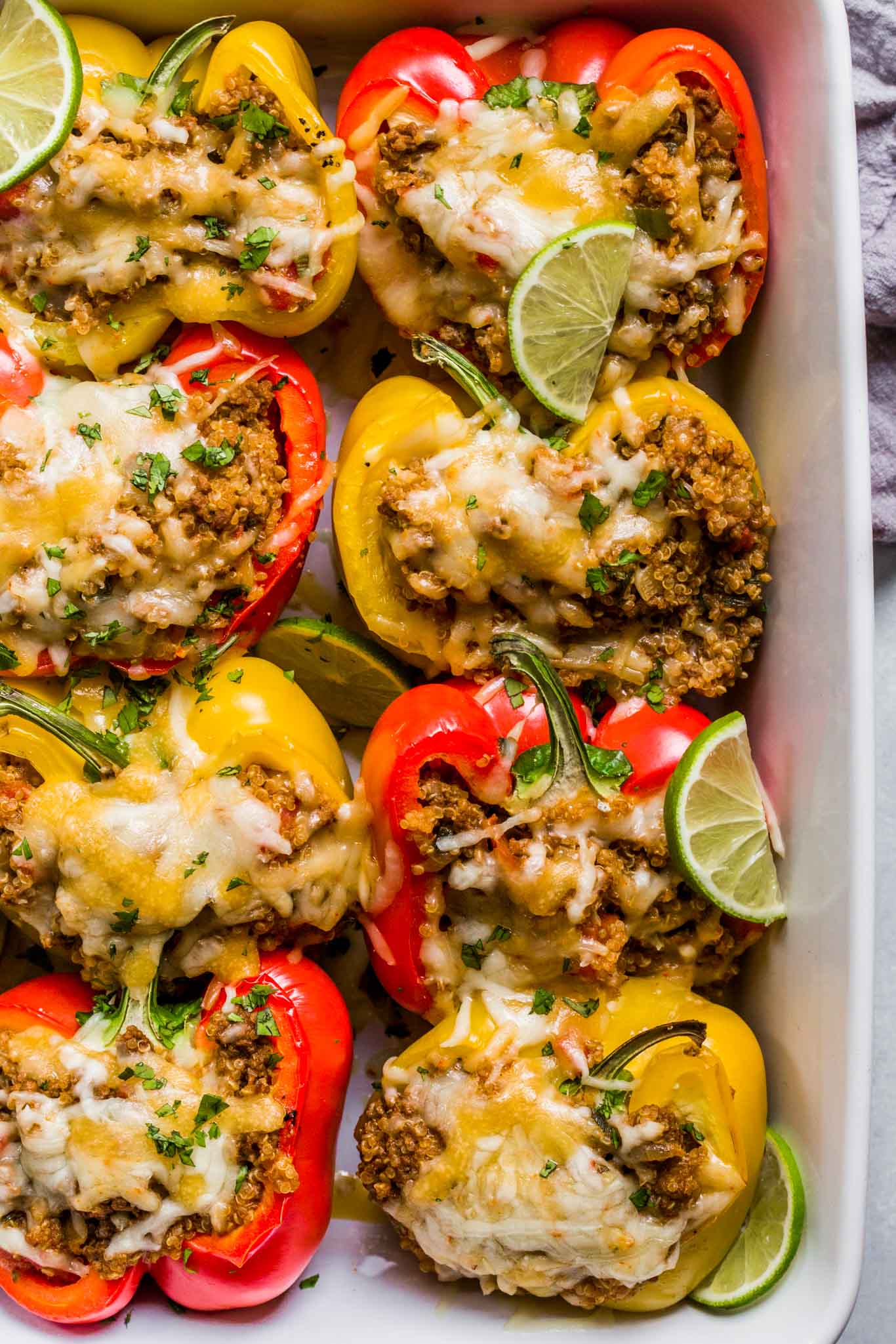 Lean Turkey Burger & Sweet Potato Wedges: Turkey mince provides the perfect amount of protein without the fat and sweet potato wedges are a healthy alternative to fries.
Chicken & Broccoli Rice: For those of you that are 'on the go' this is the perfect meal for you. You can now by broccoli rice ready made so all you need to do is choose your favourite seasoning for the chicken. If you are vegetarian or would like an alternative to chicken, you can have this with halloumi cheese or steak.
Stuffed Peppers: Fry mince ( or use an alternative for a vegetarian option) with onions, peppers and a tomato based sauce and spoon into pre-baked peppers. Top with cheese.
Quinoa with Mixed Veggies: Fry your vegetables in a low-calorie sauce and serve with a side of quinoa.
Snack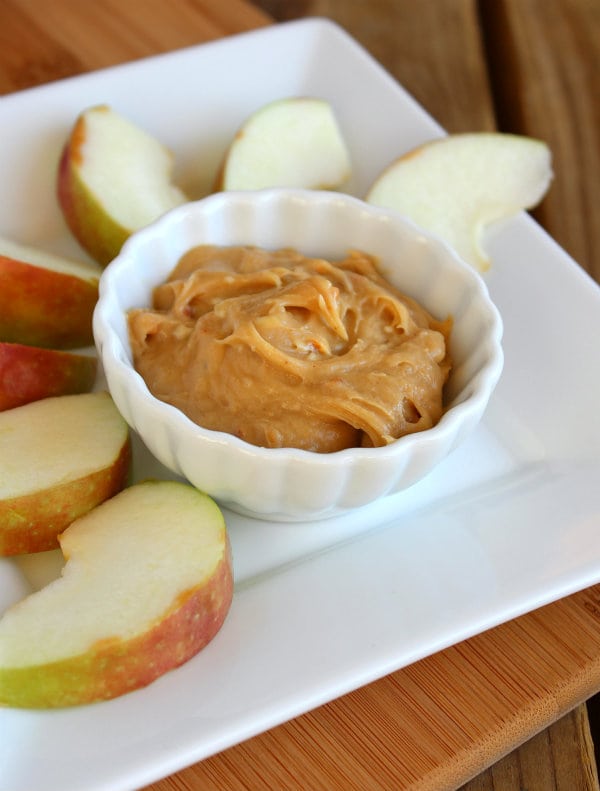 Mixed nuts
Low-fat yoghurt and mixed berries
Dark chocolate and almonds
Celery sticks and low-fat cream cheese
Carrot sticks and humous
Apple and peanut butter