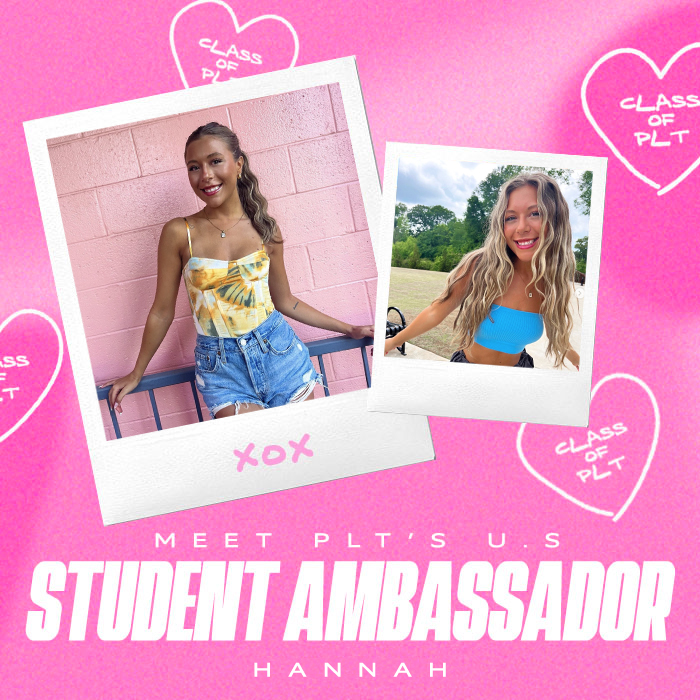 Each month we'll be catching up with our student ambassadors to talk all things student style, study tips and overall student life.
Today we're catching up with US based student, Hannah.
Hey Hannah, could you start by telling us a bit about yourself please?
My name is Hannah and I'm a marketing major at Kennesaw state university.
I work in fashion and travel frequently to work the shows, it's so much fun!
I enjoy spreading kindness and positivity to others and always willing to lend a helping hand.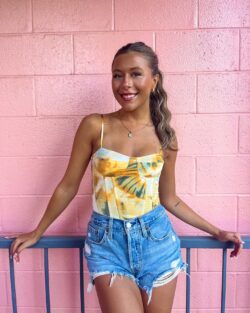 Do you have a 5 year plan? Or are you more of a "see what happens" kind of vibe?
I thought I had a 5 year plan, but God recently showed me that he has much better ideas for my life, so at the moment, I'm just kind of figuring it out as I go.
So far, really amazing things have been happening!
How do you find the study/life balance? Is there a way you prioritize one or the other?
All of my classes are now online, but it is still quite the challenge since I do travel so much across the country for work. I just make sure I prioritize studying and finishing my assignments before play time.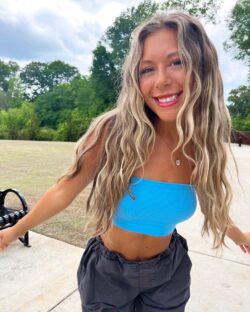 Let's talk tips…
Do you have any advice on meeting new people/making new friends?
Just be yourself!
As cliché as that sounds, never apologize for who you are and the right people will always come 🙂
Are there any study tips you'd love to share with our blog readers?
Maybe a hack you've found that helps when needing to get work done…
Try to just prioritize what needs to get done, so you have more time to play around and enjoy life!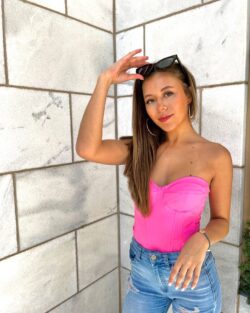 Ok, now for fashion!
If you were to describe your student style in 3 words, what would they be?
Relaxed beachy vibes.
Is there a fashion trend you're loving at the moment?
I'm just kind of vibing with my own style at the moment but summer vibes are always my fave!
Shop Hannah's Look
Pink Flower Brushed Knit Cropped Jumper
Pink Flower Brushed Knit Shorts
With festival season on the agenda, what would be your dream mainstage line up?
Beyoncé, Ariana, Don Toliver & Justin Bieber.
Be sure to check out PLT Presents We Are Festival 2023!
How about outfits, is there a PLT festival outfit you'd love to style?
There are just way too many that I would love to style up!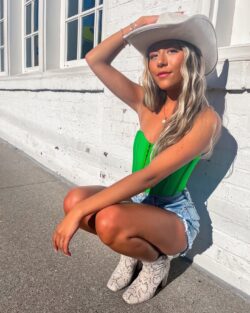 Shop Hannah's Look
Green Bandage Hook And Eye Structured Corset
You can keep up to date with Hannah on Instagram here.
Check out more student content onsite here.
On the lookout for serious festival outfit inspo? We got you!