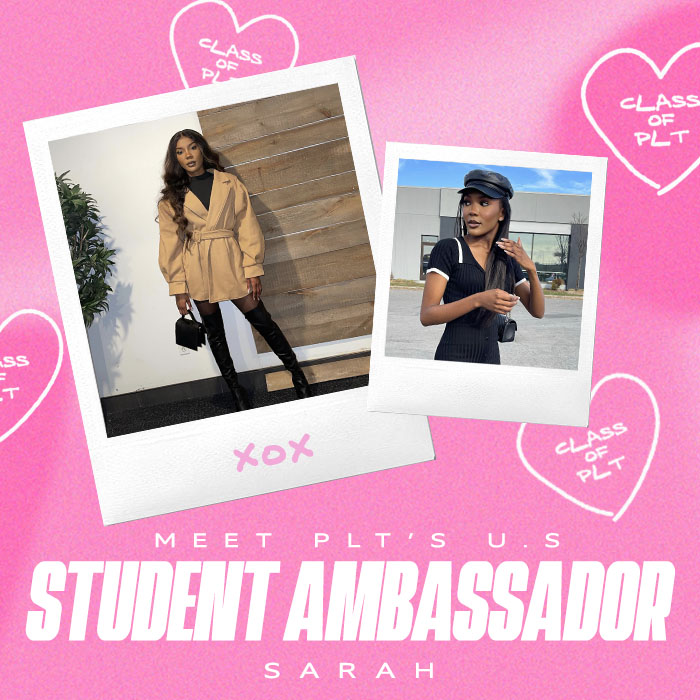 Each month we'll be catching up with our student ambassadors to talk all things student style, study tips and overall student life.
Today we're catching up with US based student, Sarah.
Hey Sarah, could you start by telling us a bit about yourself please?
My name is Sarah Diane and I'm the creator of @Sarah.diane1, a beauty, lifestyle and fashion Instagram page. I just started creating content aiming to show young people that they can be chic and well dressed even on a small budget.
I grew up not necessarily having a choice about what I really wanted. So now that I've grown up, I also advocate people's freedom in the way they live, think and dress.
Through my content, I want to help everyone who follows me feel good and inspire them to make themselves a priority.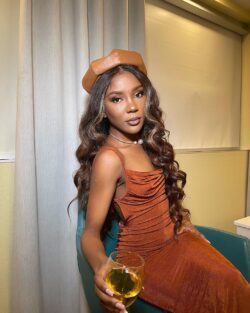 How about a 5 year plan? Or are you more of a "see what happens" kind of vibe?
I'm a freedom lover so in 5 years I'm sure I'll be where the grass is greener.
Somewhere I'll feel good, wanted and loved.
How do you find the study/life balance?
I am an independent young woman who left everything to start over in a new country in search of a better life.
This in mind, I find it quite easy to maintain a stable balance between my professional and personal life.
I opted for evening classes which allows me to complete my schedule well, meaning I can allocate the rest for work, to create content and my personal life.
My life as a student could be described as "dream, goal and future".
I have always dreamed of accomplishing my goals so that I can enjoy a fulfilling future.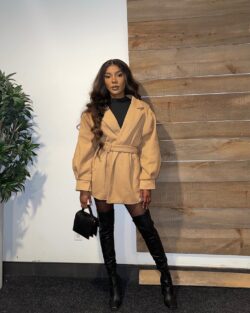 Let's talk tips…
Do you have any advice on meeting new people/making new friends?
As a student I find it quite easy to meet new people, you just have to be yourself and take the time to choose the people you hang out with.
Are there any study tips you'd love to share with our blog readers?
For everything related to studies, I advise you to take the time to breathe.
Anything you take the time to do well will surely result in something good.
Don't do anything in a rush. Take the time, breathe a little and everything will be fine.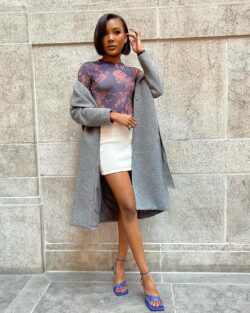 Ok, now for fashion!
Is there a fashion trend you're loving at the moment?
At the moment, I'm really liking the corset top trend.
I find it highlights the confidence that a woman can have in herself and her body, this is key for me as I want to love every part of me a little more every day.
You're heading to class (think Monday morning vibes), what you wearing?
To start the class week in style, I'd style a basic t-shirt with skirt, sneakers and a blazer.
This look could be classy and casual at the same time.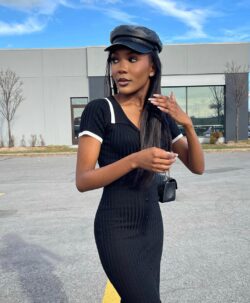 Finally, what are your 3 top picks off the PLT website right now?
My 3 top PLT picks right now are:
Blue Textured Print Woven Asymmetric Pointed Hem Corset
Black Zebra Devore High Neck Draped Midi Dress
You can keep up to date with Sarah on Instagram here.
Check out more student content onsite here.
All about influencer outfits?