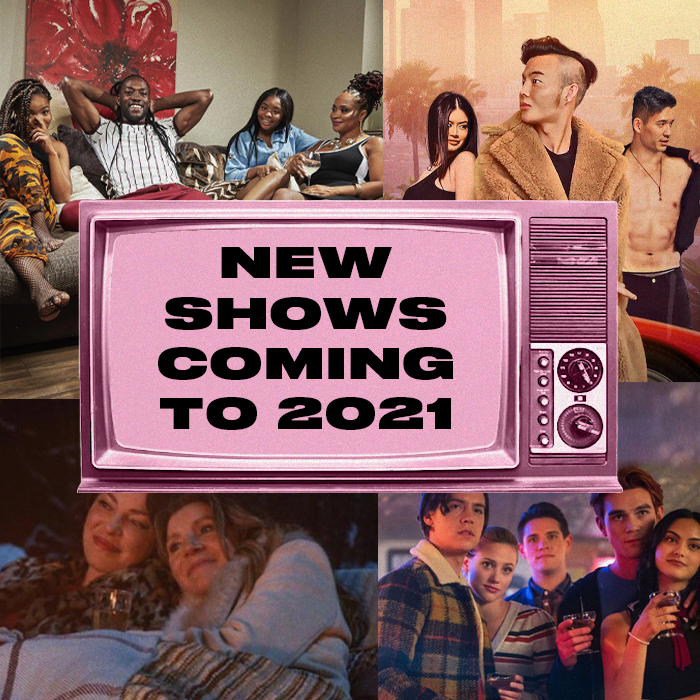 New year, new shows to binge on Netflix (that's the saying, right?). January is the perfect opportunity to hit the reset button and smash all your new goals and habits. But we still need that all-important me time to kick back and relax and this year is bringing some binge-worthy new shows to level-up your Netflix and chill nights.
New Shows Coming to 2021
Check out our tops picks of brand-new shows coming to 2021.
Gogglebox Season 5
Your favourite armchair critics are back in season 5 of Gogglebox, coming to Netflix January 10th. We never thought watching people watching TV could be so entertaining but we are completely obsessed. With 16 seasons having aired to date, Netflix are little behind but we're not complaining. Gogglebox has become a classic easy-watching show and we just can't get enough!
Bling Empire
A new reality series, Bling Empire, is dropping on Netflix January 15th and the trailer has us hooked already. The show is based in LA and follows the lives of the city's wealthiest Asian and Asian Americans. From extravagant parties and exclusive events to glamour and, of course, drama this new series is just what we're needing. Get ready to live your best life vicariously through the richest in LA.
Night Stalker
If reality isn't your cup of tea, this true crime docu-series is sure to have you on the edge of your seat. Night Stalker rewinds to 1985 in Los Angeles and follows the story of a serial killer's relentless crimes. Two detectives tell the story as it unfolded and will not give up until the killer is caught.
Firefly Lane
February brings us a heart-warming new series that follows two best friends, Tully and Kate, from their teens to their 40s as they carry each other through the ups and downs of life. Firefly lane will have you both laugh and cry as you watch this pair navigate life as the bond between them only grows stronger. Based on the best-selling book by Kristin Hannah and starring Katherine Heigl, it's one to watch.
Riverdale Season 5
The wait is finally over for Riverdale fans as season 5 bring us more drama and even more sinister vibes. Follow your favourites characters through their prom night as discoveries are made and secrets are unveiled. This one drops January 21st so set those reminders, you don't want to miss this!