We love a good quote. Especially when they sum up experiences perfectly.
Check out some of our faves below!
Our Fave Chick Flick Quotes
"But mostly, I hate the way I don't hate you, not even close. – 10 Things I Hate About You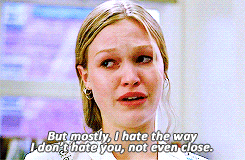 "I refuse to be sick—I'm wearing Valentino for crying out loud." – The Devil Wears Prada
"Whoever said orange was the new pink was seriously disturbed!" – Legally Blonde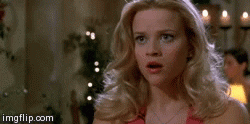 "You know that thing when you see someone cute and he smiles and your heart kind of goes like warm butter sliding down hot toast?
Well, that's what it's like when I see a store. Only it's better." – Confessions of a Shopoholic
Tai: Do you think she's pretty?
Cher: No, she's a full-on Monet.
Tai: What's a Monet?
Cher: It's like a painting, see? From far away, it's OK, but up close, it's a big old mess. – Clueless
"Whatever. I'm getting cheese fries." – Mean Girls
"It is a truth universally acknowledged that when one part of your life starts going okay, another falls spectacularly to pieces." – Bridget Jones Diary
"The eyes are the nipples of the face." – The House Bunny
"Stove. What kind of name is that? What are you, an appliance?." – Bridesmaids
"I put a bird on my head." – Sex And The City The Movie