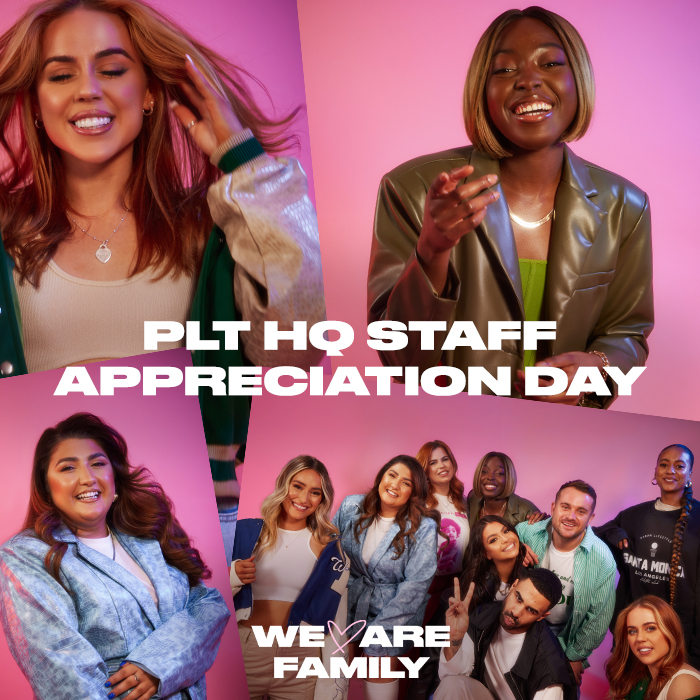 Behind the unicorns🦄💗
PLT HQ Staff Appreciation Day
Did you spot team PLT on the homepage on Friday? Talk about iconic.
Not only did we shout all about our employee's across social but here at HQ we were ALL about the celebrations. You guessed it, spin to win was BACK.
So, ready to see everything that went down? Of course you are!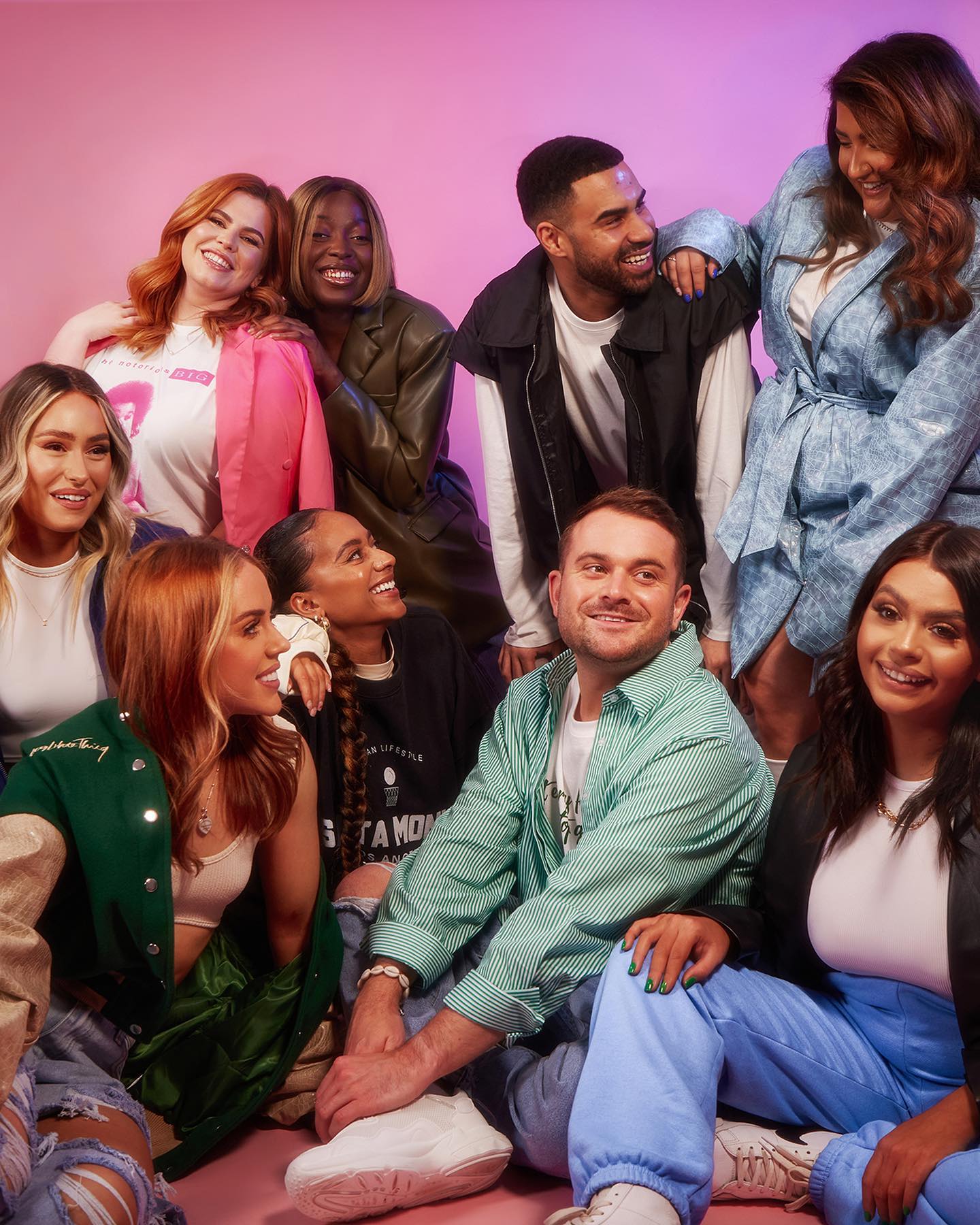 Talk about dream team.
This Employee Appreciation Day we put the team here at PLT on the front of site – Here's a behind the scenes look at what went down on shoot!
Meet some of the PLT staff and what their fave things are about working here at PLT.
Check it out on YouTube here.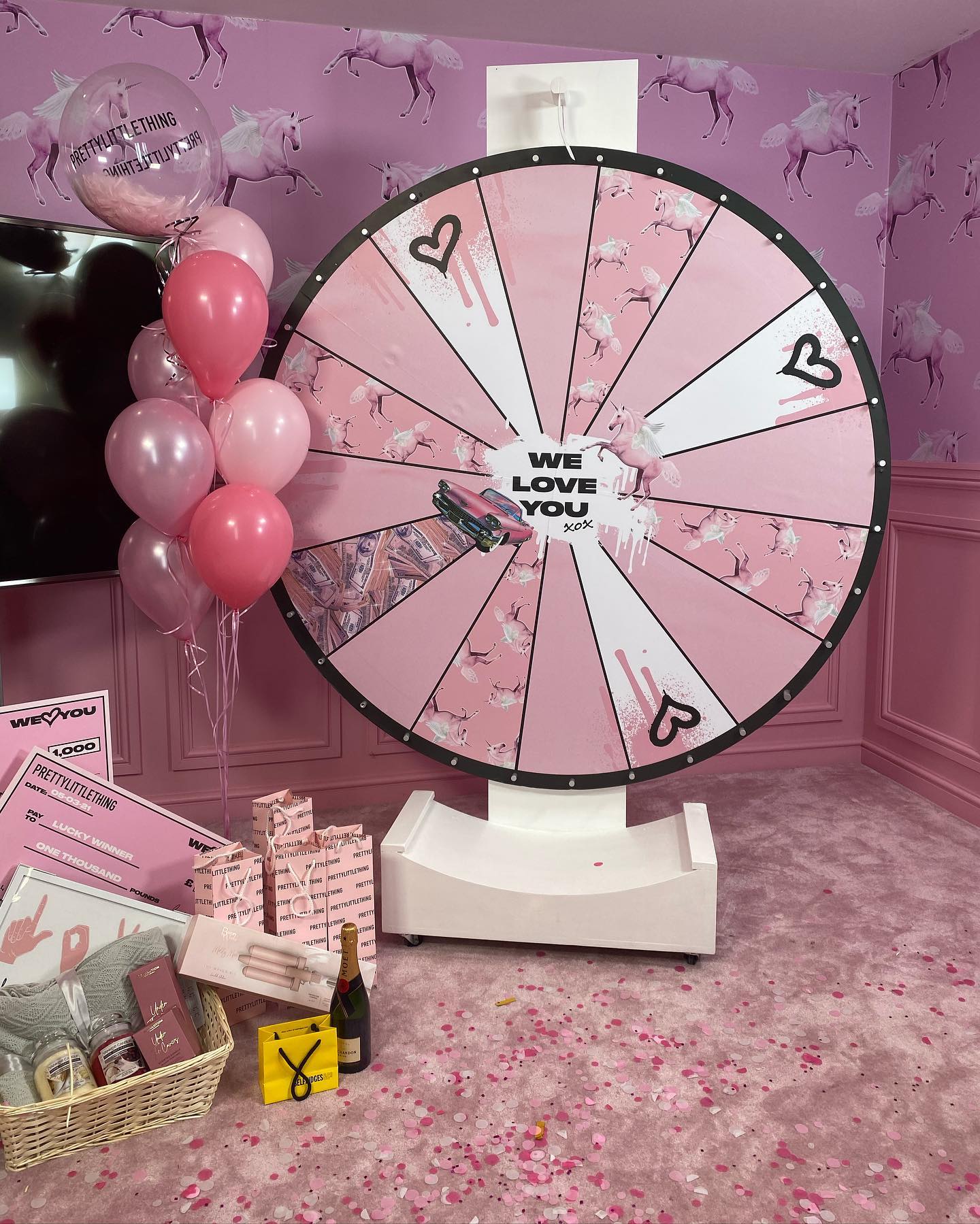 Spin to win was BACK and seriously all of PLT HQ are OBSESSED – of course, who wouldn't be?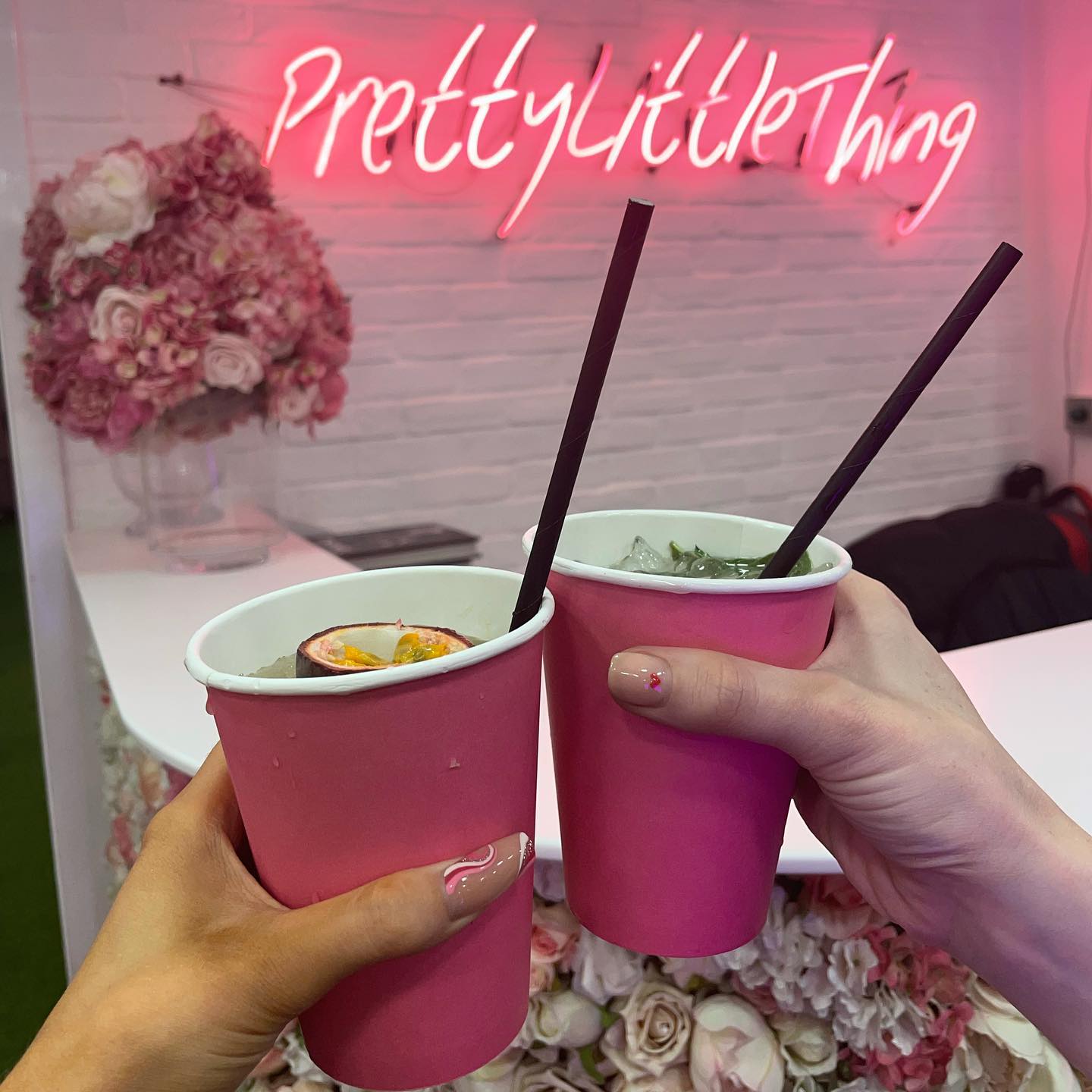 The day also included none stop treats (only right) from mocktails and morning desk yoga to prosecco, PLT approved cocktails and endless options of sweet treats (we're talking PLT Pick'n'Mix and deserts courtesy of Crumbleduk). Obv, lunch was covered too, what you opting for woodfire pizza or burger and chips with alllll the toppings?
We couldn't forget a pamper could we? PLT HQ got their glam on with next level nail designs, HD brows and fresh trims for our male employee's thanks to the pop up barber shop.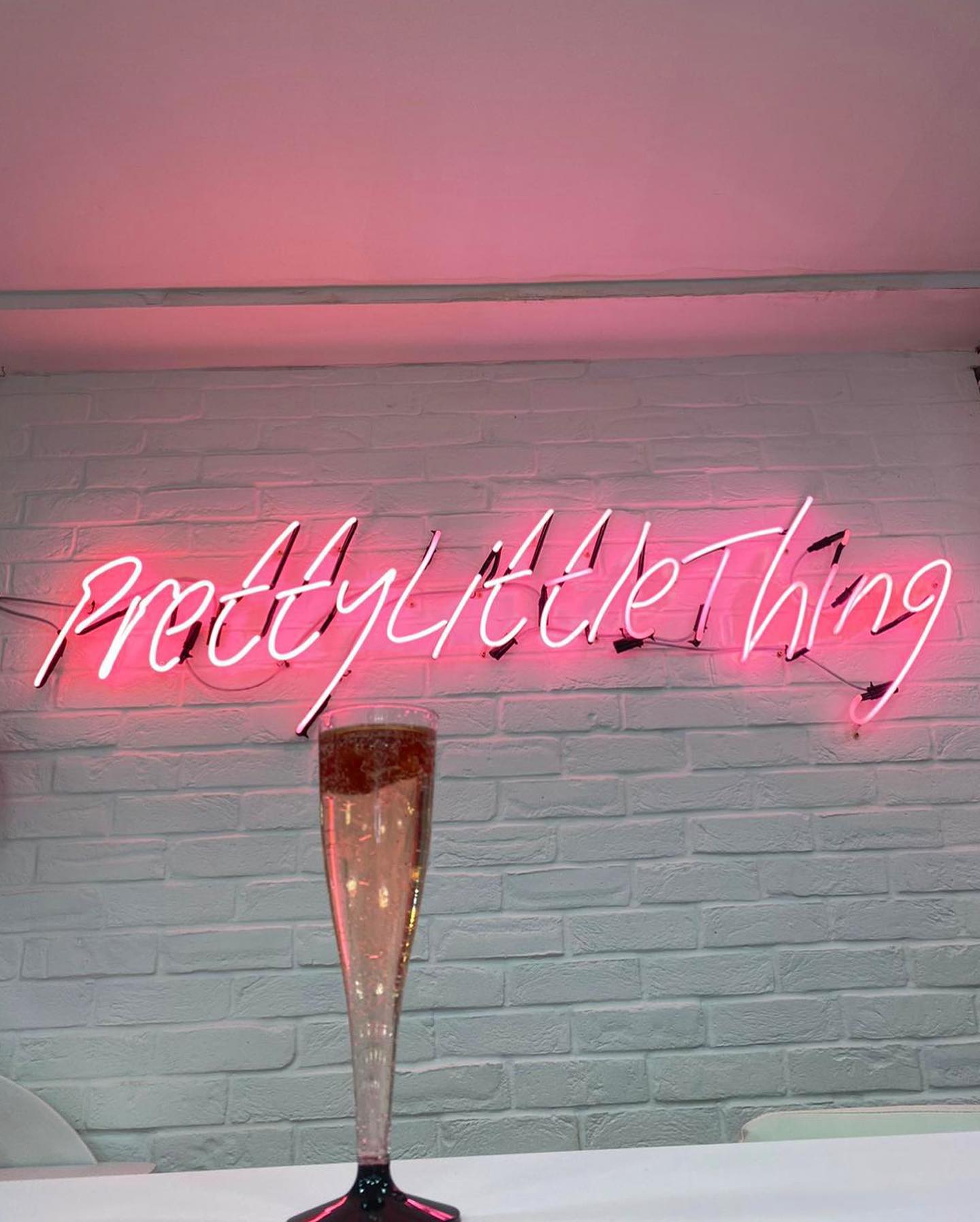 Be sure to keep up to date with everything PLT HQ over on Insta here!
Want to join team PrettyLittleThing? Check out all current vacancies onsite.
CV in need of a refresh?