DJ and Eleven Records Owner Sian Bennett gets us in the mood for festival season as she talks us through her playlist picks of the top tracks she'll be playing at this year's Lost & Found festival.
MJ Cole – Crazy Love
This song gives me feelings! Has be one of the best UK garage songs ever.
Catz 'N Dogz – Brock Landers
I bought this record as soon as I heard 30 seconds of it. A solid house track that has a raw 90's feel to it. Those chords and swelling bass line gets me every time.
Trus'me – I Want You (Alan Fitzpatrick remix)
It took me months to find this remix after I first heard it. I played it at The Warehouse Project and the whole stage was vibrating!
Fatima Yamaha – Between Two Worlds
I love the vocals on this! Would love to hear it live in Malta.
Seth Troxler – Living The Life
This reminds me of when I first started out DJ-ing. Love the deep and trippy vibes on this track.
Armand Van Helen – You Don't Know Me
I've heard this track being played enough times but it never gets old. There's no one that wouldn't dance to this tune. One of the best house records of all time for me.
MK – Burning
This has the makings of the perfect house record with a vocal that gets stuck in your head for days. One of his much older productions (released the year I was born!) but it would still go off if he played it now.
Butch – No Worries
This reminds me of when I first started going to CIRCUS in Liverpool, and it STILL doesn't get old. A lot of people have sampled First Choice – Let No Man Put Asunder, but I think this is one of the best. I'd still play it in my sets so hopefully Butch drops it in Malta too!
Miss Kittin – Girlz (tlNl remix)
Not a track from Heidi herself, but released on her infamous Jackathon label. I was pleasantly surprised seeing tINI on the remix duties for this one, super dubby and minimal with plenty of trippy vocals creeping in and out. I love it.
MJ Cole – Sincere
Going to have to throw another MJ Cole track in here. I'll be front row if this is dropped!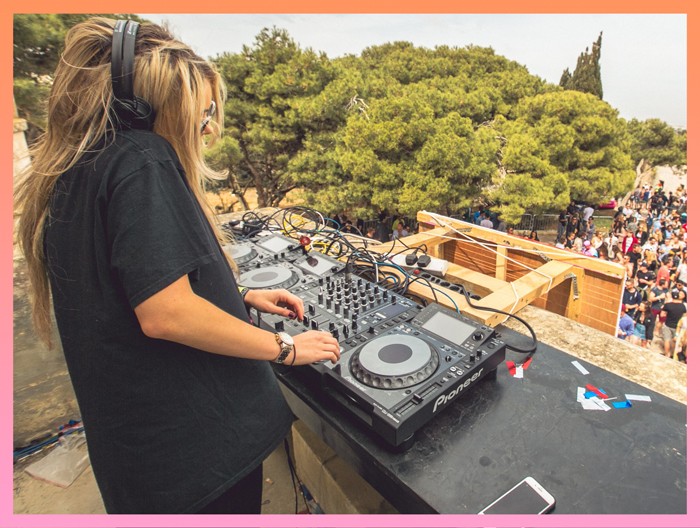 Sian Plays Lost & Found Festival in Malta on 13-16 April. For more info and tickets click here.
Keep up with Sian:
Soundcloud // Facebook // Instagram // Twitter