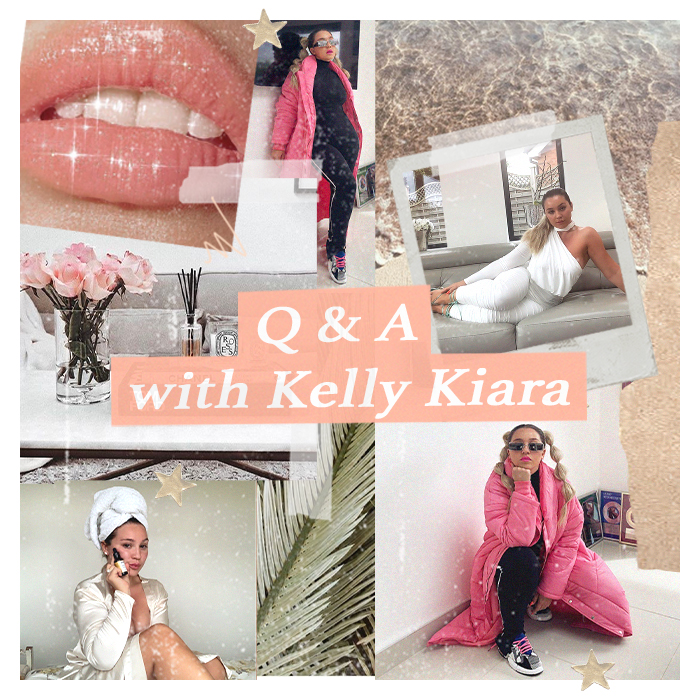 Q&A With Kelly Kiara
Our girl Kelly Kiara is a super talented singer songwriter who first made an appearance covering Justin Bieber's 'Love Yourself' back in 2016, gaining over 30 million views across social platforms.
Since then, she's been taking the entertainment world by storm with releases such as 'Tornado' and 'Set Me Up'. We got the chance to get up close and personal with London-based babe with an exclusive PLT Sound Session, which you can check out over on our Instagram.
Get to know Kelly and everything she's about right here…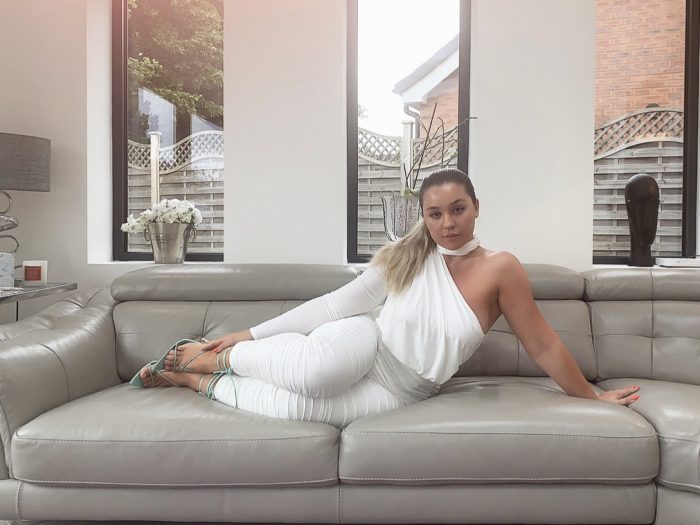 Shop Ruched One Shoulder Jumpsuit
We love your music here at PLT, who has been your biggest musical influence while developing your sound?
Thank you so much, that means the world to me! I think the development of my sound has been influenced through music I listened to as a young girl like Christina Aguilera and Gwen Stefani combined with artists who continue to inspire me like Rihanna, Missy Elliott and Madonna.
When you're not making music, how do you like to spend your time? 
I love to chill out by going for a walk or being artistic painting or customizing old clothes, having a bath and watching Netflix are also regular occurrences! When I'm driving I love listening to podcasts about supernatural subjects or studies in psychology, it makes me feel really calm and peaceful.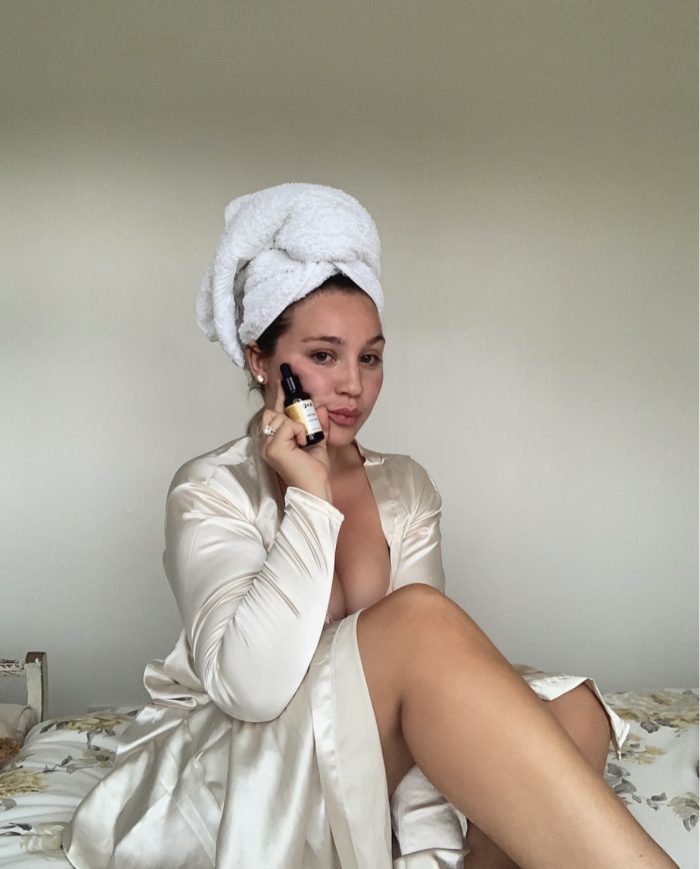 We're obsessed with your style. Who/where do you draw your inspiration from? 
Thank you! The foundation of my style is definitely built upon having little money as a teenager but wanting to look different and exclusive, which is why I usually always incorporate something tacky or cheap because that's the essence of who I always have been and I love that part of my identity. I've always been drawn towards outfits which evoke a statement or a theme and really paints the picture of how I wake up and feel that day. One day it might be masucline, or sometimes it can be look at me and my sexuality and other days I just want to blend so I like to have an array of 'moods' in my wardrobe!
Shop Pink Midi Oversized Puffer Coat
What one wardrobe essential could you not live without?
My one wardrobe essential is a smart 'run around' trainer! I love clothes however I always have to travel or drive or be comfy so I like to be practical as well as looking fresh! A shoe can pull together a feminine or masculine look or can be used as a contrast to it, which is why a good shoe can make or break a 'lewk'.
How have you been spending lockdown?
I have been spending lockdown editing the visuals on my upcoming EP and creating video treatments for my music so that everything is 'ready to go'. I have also been baking lots of banana bread and trying new cooking recipes (I've never been a passionate cook so I really needed this extra time to practise so that I can eat more than just pasta and sandwiches!)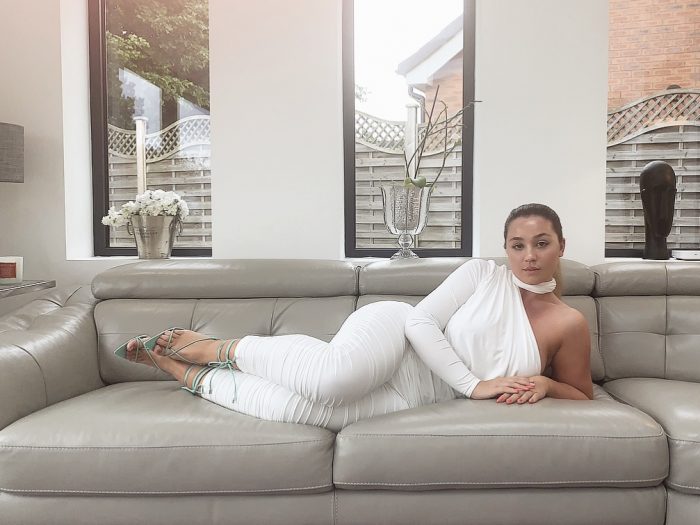 Your go-to quarantine snack?
My go to snack is either a butter laden crumpet (I'm hungry just thinking about it) or I like to melt chocolate or Nutella in a bowl and put almonds in it, yum.
Album do you have on repeat right now?
I don't tend to listen to new albums and like to stick to classics! The albums which are my 'go to' are 'Rihanna – Anti', 'Kehlani – Sweet Sexy Savage' and 'Christina Aguilera – Stripped'.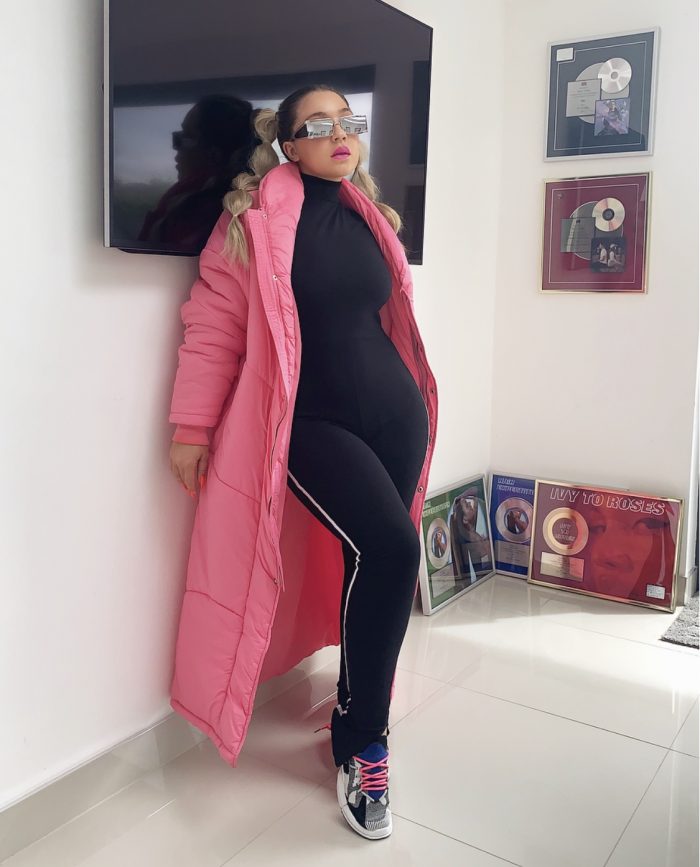 Career highlights so far? And what are your goals for the rest of 2020?
I am so proud to have writing credits which contribute to over 100Million streams and three gold plaques and two silver. All those congestion charges and nights in dingy cheap BnB's crying myself to sleep paid off! For 2020 I'm focusing on live performances, releasing my EP and finishing my album for next year as well as my clothing and make-up line for 2021 – I have a lot of work to do, but I've truly fallen in love with working and feel more ambitious than ever!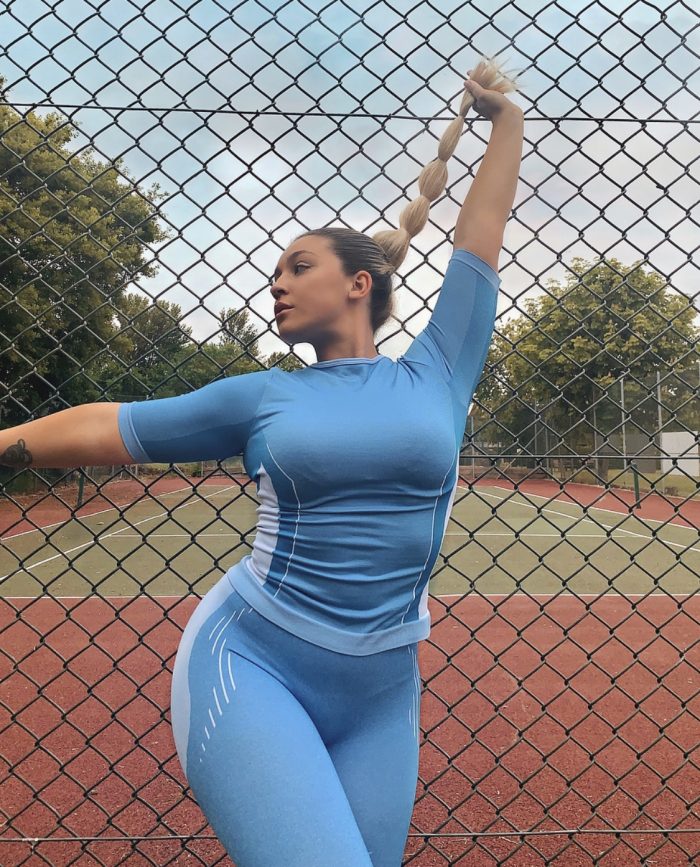 Shop Blue Contrast High Waist Seamless Gym Leggings
What advice would you give to your younger self?
I would tell her that she's not crazy or narcissistic for believing in herself, that she has to make sacrifices in order to build her life the way she wants it to be and feeling guilty about it is only going to hold her back. Lastly, I would tell her that the only power people can have over her is the power she gives them.