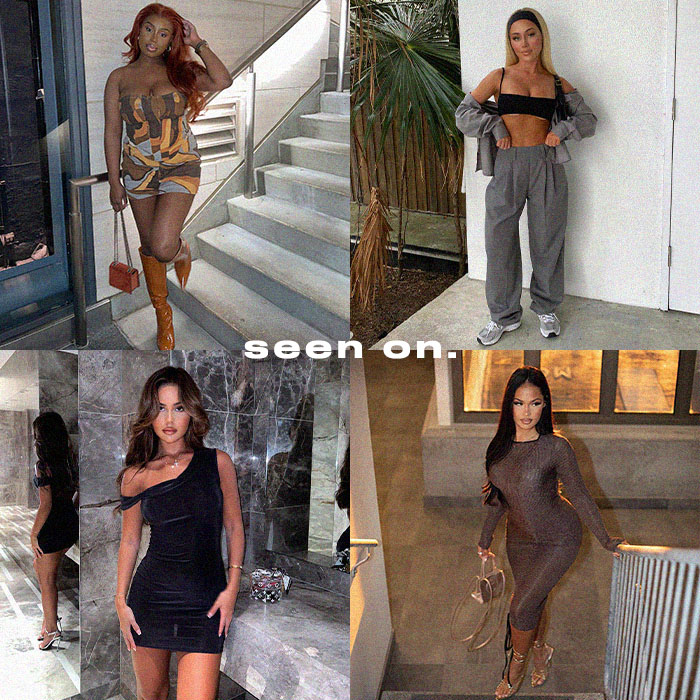 The new season calls for new style and these influencer outfits will have your PrettyLittleThing wish list sorted.
Here's all the looks we're loving this week!
Charcoal Cotton Button Shirt & Charcoal Grey Peach Skin Balloon Oversized Trousers
It's giving vacay vibes and we're so here for it.
Effortless co-ord styled with crop top and trending headband – it's a yes from us!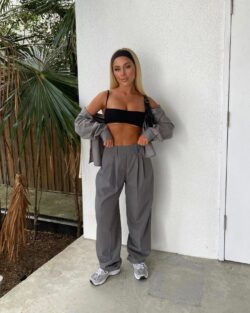 Chocolate Textured Ruched Long Sleeve Midaxi Dress
Date night dressing done right.
This look from Emma is serious outfit goals.
The texture. The 'fit. The gold accessories. Obsessed!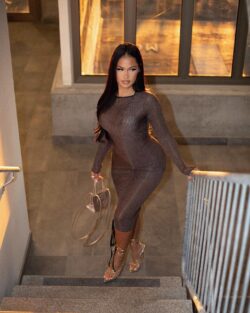 PLT Product Picks
Gold PU Mini Knot Handle Grab Bag
Gold PU Point Toe Lace Up High Heeled Sandals
Black Soft Touch Long Sleeve Top
If wanting a sophisticated inspired outfit that will carry you to out out plans effortlessly, this is the look for you.
Keep your accessories neutral like Leanna and give it glam.
Charcoal Shell Lace Up Front Corset Top
Charcoal Shell Lace Up Front Parachute Cargos
The corset and cargo combo is almost as iconic as Talia and Mushu.
Can we just discuss that a pop of pink too, simply dreamy!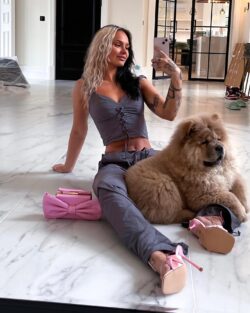 PLT Product Picks
Baby Pink PU Oversized Bow Box Grab Bag
Pink Square Toe Cross Over Ankle Tie Heeled Sandals
Slate Grey Slinky One Shoulder Drape Bodycon Dress
Revamp your go-to LBD with this tonal slate grey bodycon.
From cocktails with the girls to the perfect first date 'fit.
Wherever you're heading, best believe you'll want to take this dress with you.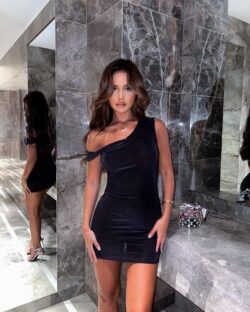 Tall Charcoal Grey Pu Contrast Trench Coat
Shape White Slinky Ruched Side T Shirt
If you're all about a Insta approved outfit then this look from Emma is a must-have.
Off-duty trench coat teamed with statement denim jeans, perfect for a shopping day with your bestie.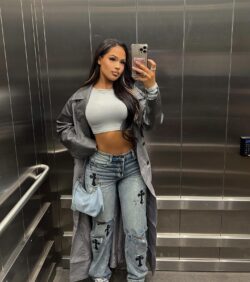 PLT Product Picks
Grey Denim Half Moon Buckle Shoulder Bag
Washed Grey Baggy Long Leg Extreme Wide Leg Jeans
Brown Retro Swirl Print Panelled Denim Corset Top
Brown Retro Swirl Print Distressed Hem Low Rise Denim Mini Skirt
Say yes to patterns with this retro swirl co-ord.
Tasha is proving knee high boots will never let you down and honestly, we could not love this look more if we tried.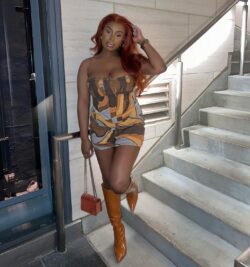 Loving a more laidback look?