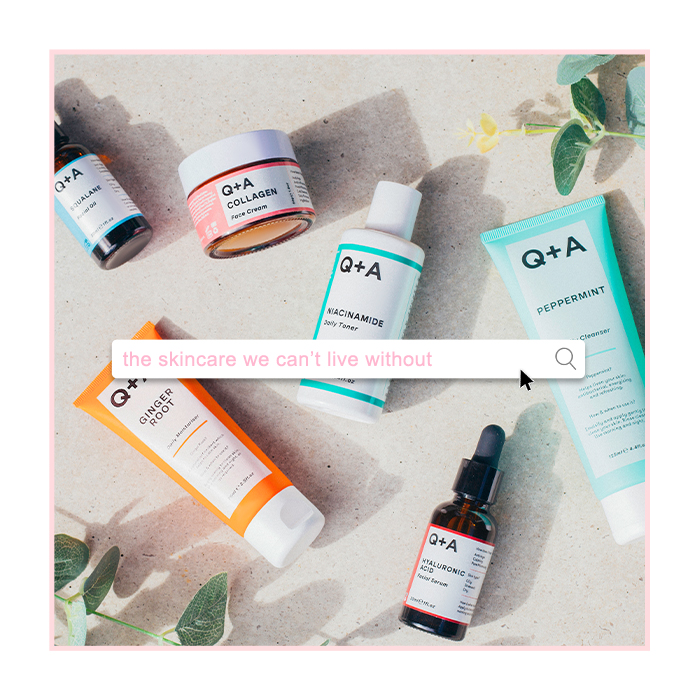 Looking to refresh your bathroom shelf with the go-to products you and your skincare regime need? We've done the hard work for you and looked to cult brand Q+A to kit our makeup bags out with the essential skincare and beauty products we couldn't live without.
SKINCARE ESSENTIALS WE CAN'T LIVE WITHOUT
If you're looking to refresh your skincare regime, you'll love Q+A beauty.
THE FACIAL ACID
Don't let the word acid scare you, beauty gurus have long time known treating your skin to a little acid facial can work wonders in keeping your complexion looking youthful and fresh. Hyaluronic Acid is a super hydrator so this one from Q+A is ideal to help with fine lines whilst toning. Compromising a range of natural ingredients and boasting cruelty and fragrance free properties, this serum will quench even the thirstiest skin, allowing you to look your best.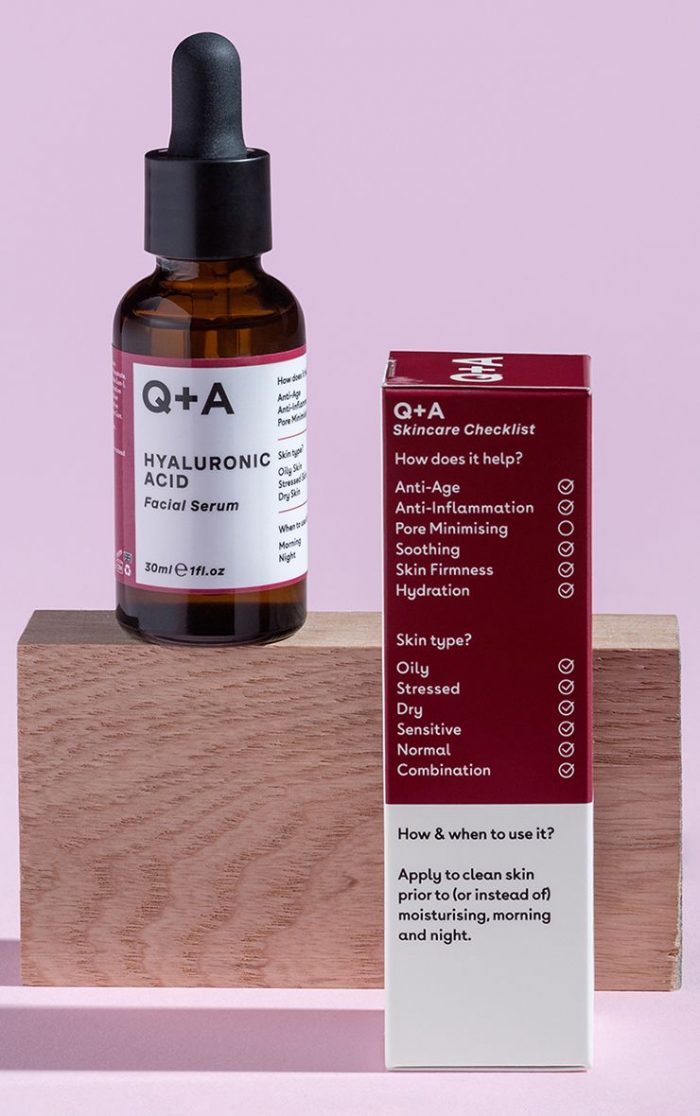 THE EYE CREAM
When it comes to taking care of your delicate under eye, this calls for beauty products on the more gentle side. The active ingredients in this eye serum from Q+A work together to help reduce the appearance of fine lines around the eyes, as well as brightening up any potential dark circles. Perfect for both mature skin but also ideal for any skincare junkies out there wanting to look their best and prep early.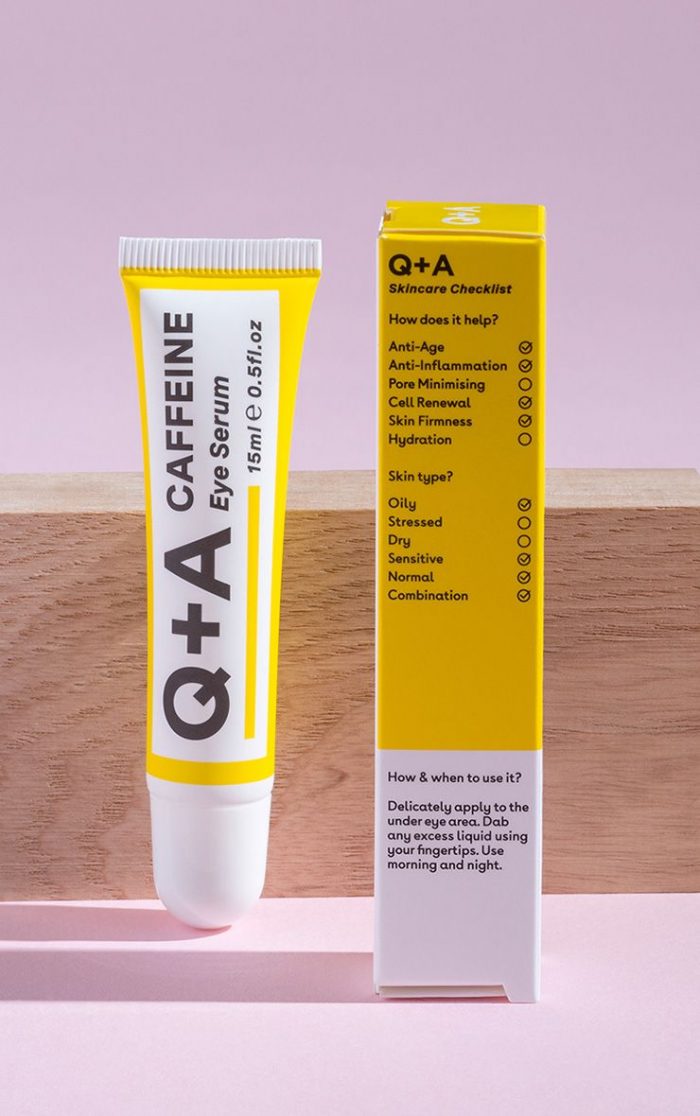 THE FACE WASH
The importance of washing your face morning and night cannot be stressed enough. Whilst essential, this can be tricky for those with sensitive skin types. This cleanser from Q+A is gentle enough to be used every day, leaving you with clean refreshed skin that doesn't feel tight or dry. With 98.2% natural ingredients this product won't upset the natural oil balance of your skin. Gimmie.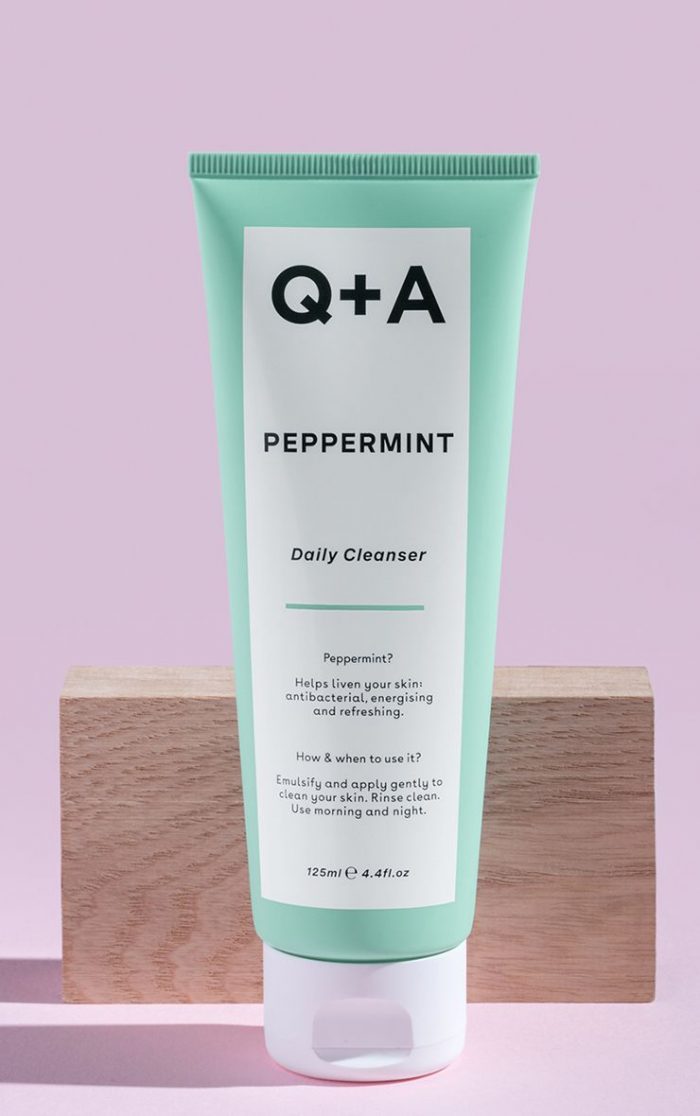 THE MOISTURISER
A no-brainer really. A good moisturiser is essential to any skincare routine to keep your skin soft and supple. Nourished and hydrated skin is an easy ride to looking fresher and younger, as well as helping your makeup go on better when you're ready for your glam. This moisturiser from Q+A is packed with natural actives including Ginger Root and Organic Aloe Vera to soothe and calm skin from any redness and irritation while keeping you looking hydrated.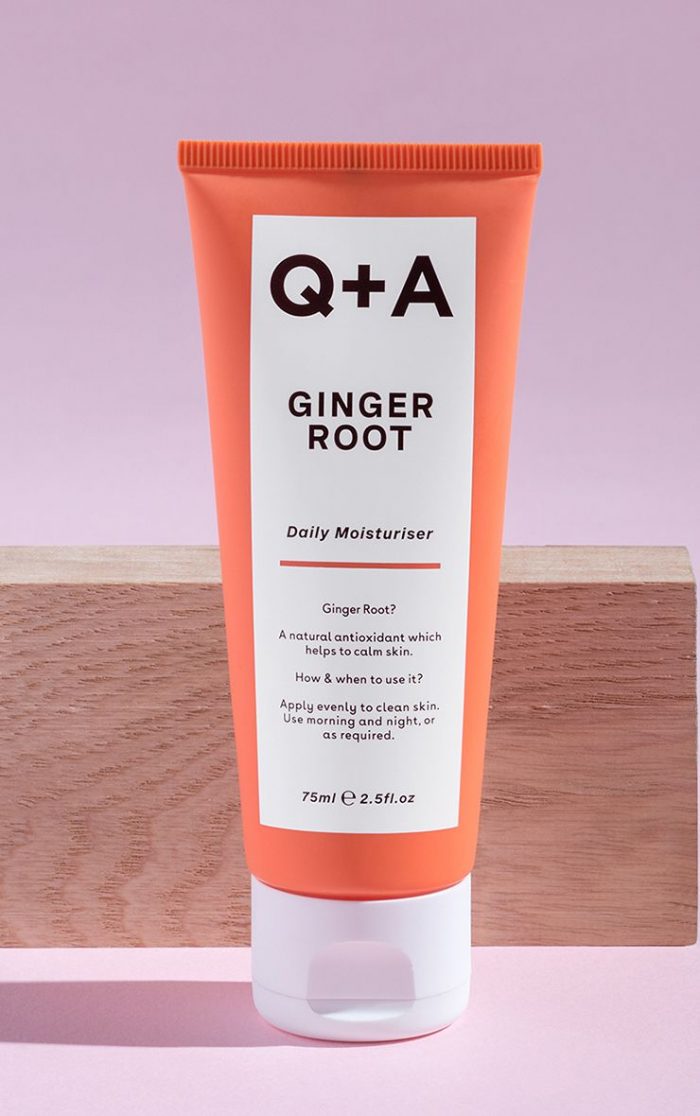 THE SKIN TREAT
As we get older we lose collagen levels in our skin as they break down and we lose plumpness. Said to be wrinkle-preventing whilst helping to improve skin firmness, suppleness and elasticity, collagen boosting products should be a must in every girl's bathroom cabinet. This super indulgent collagen face cream from Q+A is an ideal treat to use a couple of times a week when we're in need of some extra moisture and firmness.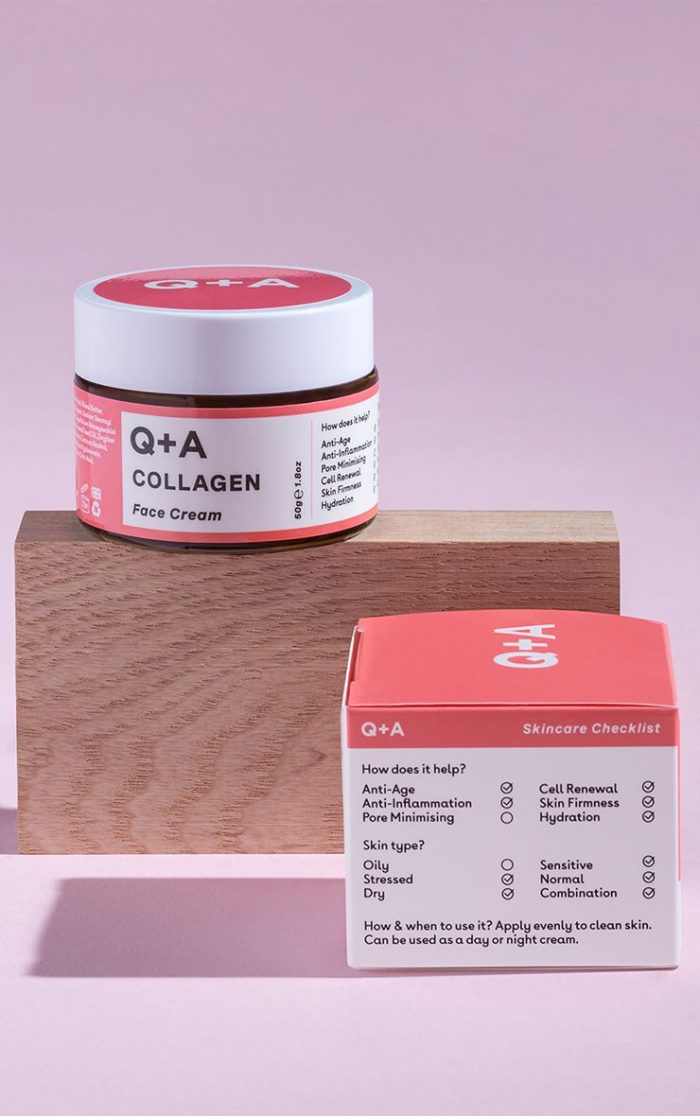 Shop all beauty here.