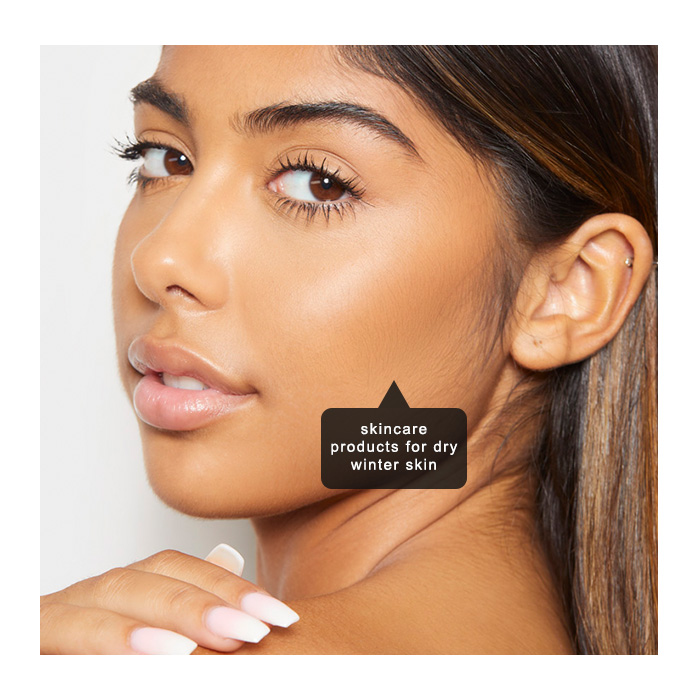 All of a sudden the temp has seriously dropped and we are freezingggggg.
Skincare Products For Dry Winter Skin
Don't let your skin suffer coz of the weather or nasty air-con (YUCK).
Here are all the products you need to combat the chill and restore your skin to its radiant summer self.
Chapped lips are not cute.
This luxurious 2 in 1 lip balm will not only exfoliate and renew your lips it will also then treat them with healing botanical butters and oils.
It'll soothe and repair dry, neglected lips and transform them to smooth, plump and kissable in just a few applications. Mistletoe where you at?
This set is a great starter kit for anyone looking to up their skincare game.
It includes a cleanser, moisturiser and serum that will almost definitely fight off any dry winter skin.
This set can be used both AM/PM and will intensely hydrate your skin leaving it refreshed and ready to tackle the (not so) great outdoors.
Okay so this one technically isn't skincare… But hair care is just as important.
This 5 in 1 treatment will restore moisture to dry damaged hair, help treat frizz and improve overall texture in just a matter of minutes. It also comes in a super cute set which includes a brush and a towel wrap.
Get this added to the Christmas list girls!
If you're a sucker for sheet masks (who isn't?) then you're gonna love this one.
A glittering infusion of vitamins and antioxidants will replenish any moisture lost throughout the day and leave you glowing.
So sit back, relax and take 15 mins to soak in all that natural goodness because you're worth it.
This exotic blend of 100% virgin coconut oil, coconut milk and coconut water will provide much needed everyday hydration for all skin types.
It'll literally moisturise and soften your skin from head to toe, leaving you ready to tackle those skimpy party season dresses.
Flaky, dry, chapped skin is a thing of the past. It hasn't been nice knowin' ya x