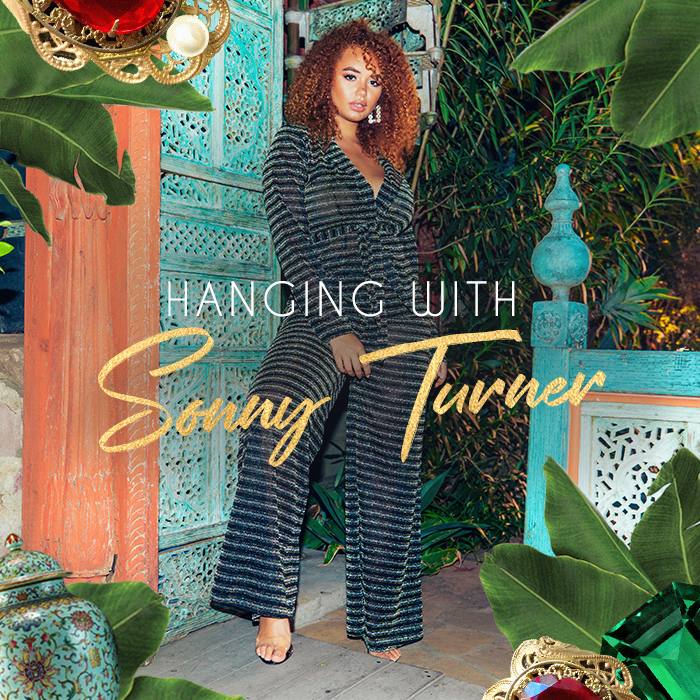 As part of our latest PrettyLittleThing Starring Ashley Graham campaign, we caught up with Sonny Turner to talk all things confidence and how to use your social media platform for good.
Sonny Turner Talks Body Image
What does the hashtag #EveryBODYinPLT mean to you?
Every-Is-Beautiful. Because we believe every human being is beautiful. PLT are inclusive of this movement and it makes me happy. Regardless of shape, size, or gender, it means to be inclusive of everybody.
At what age did you feel most at peace with your body image?
I'm not perfect and I am always looking at how I can be better, not slimmer I am happy with myself but I would be lying if I don't try to improve with what I eat or how fit I am. It doesn't matter what shape or size you are it's important to work out and to protect your health.
What is happiness to you?
Seeing how I encourage other young women to accept themselves. I will always help them where I can as I'm just me and I don't want them to ever think I'm on some kind of pedestal or different from them. We face the same struggles.
How do you practice self-love?
By looking in the mirror and say " You've got this" every day. You have to be your own biggest cheerleader
If you could tell your younger self anything, what would it be?
Enjoy the journey Sonny as your life is going to be golden.
How do you use your social media platform for good?
I use my social media platform for everything from discussing food to more taboo subjects like feminism and body positivity.
Finish this sentence; All women should…"
"All women should know; you are beautiful just as you are".
What would you like to see happen in the modelling/fashion industry?
For all brands, advertising agencies, model agencies, creative agencies and production companies to be inclusive of all shapes and sizes. Its slowly hanging but not fast enough.
Any words of wisdom you would like to bestow on the next generation of models?
Empower yourselves with a good education, then get out there and use that education to build on your boundless promise.
Michelle Obama