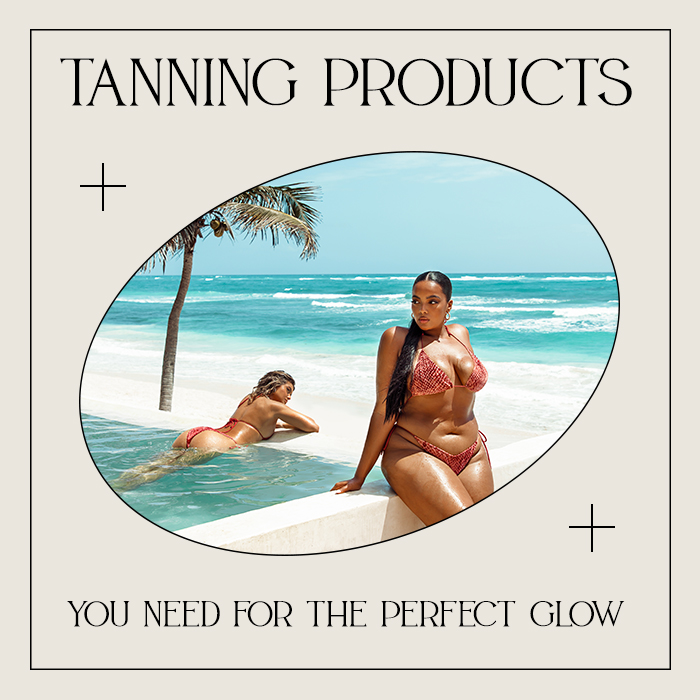 Let's face it, we've all become a bit pasty this year thanks to Covid-19. Whether you're craving a vacation or just simply desire a tan, self-tanner is an absolute godsend. However, we all know someone who's been victimised by turning into a streaky or orange mess, that can sometimes leave you going from sun-kissed to looking like an oompa loompa.
Tanning Products You Need For The Perfect Glow
Well, we've got your back girl. We've rounded up the top five tanning products you need RN. Get set for a flawless tan that'll leave you feelin' drinks ready with the dolls in no time at all.
Filter By Molly Mae Tanning Foam Dark
Introducing Filter created by Molly-Mae, the perfect quick fix for looking like you've spent your lockdown on a beach in Barbados. This lightweight tanning mousse with luxurious feel and flawless finish is a must-have when it comes to tan. With skin blurring agents and moisturising ingredients to make your skin look naturally hydrated all year round. Plus with it's gorgeous scent, you are set to be party ready ASAP.
Bondi Sands Dark Self Tanning Foam
Bondi Sands has always been a must-have when it comes to fake tan and this self tanning foam is of no exception. Providing the ultimate aussy beach glow, enriched with aloe vera and coconut pigments for a luxurious feel – You won't wanna miss this!
Tanologist Night Treatment Oil 30ml
Self tanner has recently adapted to different formulas, such as the Tanologists night treatment oil. The oil is designed to supercharge your skin while you sleep making for the perfect glow all year round. Formulated to minimise the chance of breakouts these hardworking drops are guaranteed to give you a glowing complexion with less stress. What's not to love?
Bondi Sands Everyday Gradual Tanning Milk
Our holy-grail product for a sun-kissed glow all year round. This gradual tanning milk is the perfect addition to every bathroom stash – simply use after a shower to instantly feel hydrated and nourished whilst developing a stunning natural tan. Enriched with aloe vera and Vitamin E, this tan essential is going to leave you with beautiful golden skin without the risk of streaks or orange tones.
Isle of Paradise Dark Self Tanning Drops
Married to your moisturiser? But want that super tanned glow too? No biggie! Simply add these colour correcting Magic Tanning Drops to your everyday moisturiser for a natural, bronzed glow with no streaks, no smells or orange tones. We're obsessed.
Ready to level up your tanning game? Shop all things sun kissed here