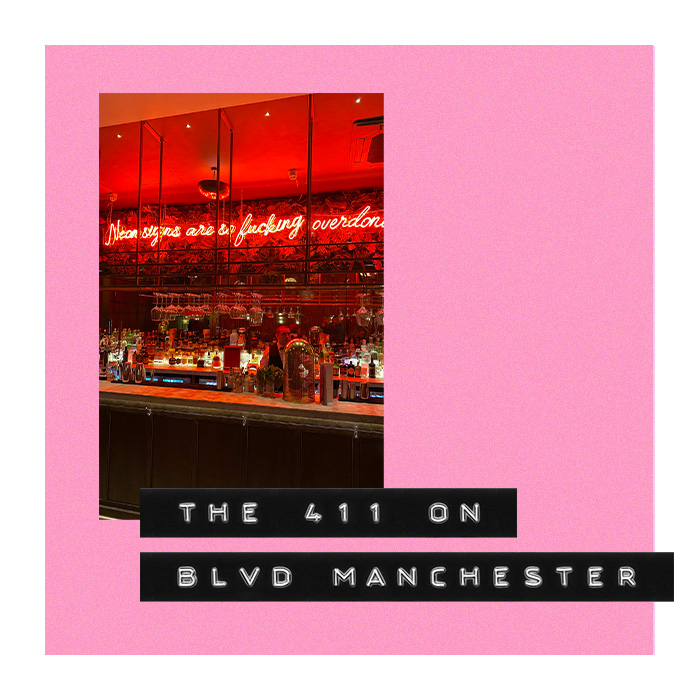 Welcome to 'The 411 On' – where we spill the tea on the bars, restaurants and venues that you need to be seen in.
The 411 On | BLVD Manchester
Rating – FIVE STAR.
THE VENUE
Last week we tried out Manchester's latest high-end eatery and club venue, BLVD. Having just opened its doors, we thought it'd be a great time to sample their menu and dreeeamy cocktail menu. In the heart of Spinningfields, Manchester, BLVD is the funkiest of venues, with modern, stylish interiors, plush seating areas and edgy neon signage.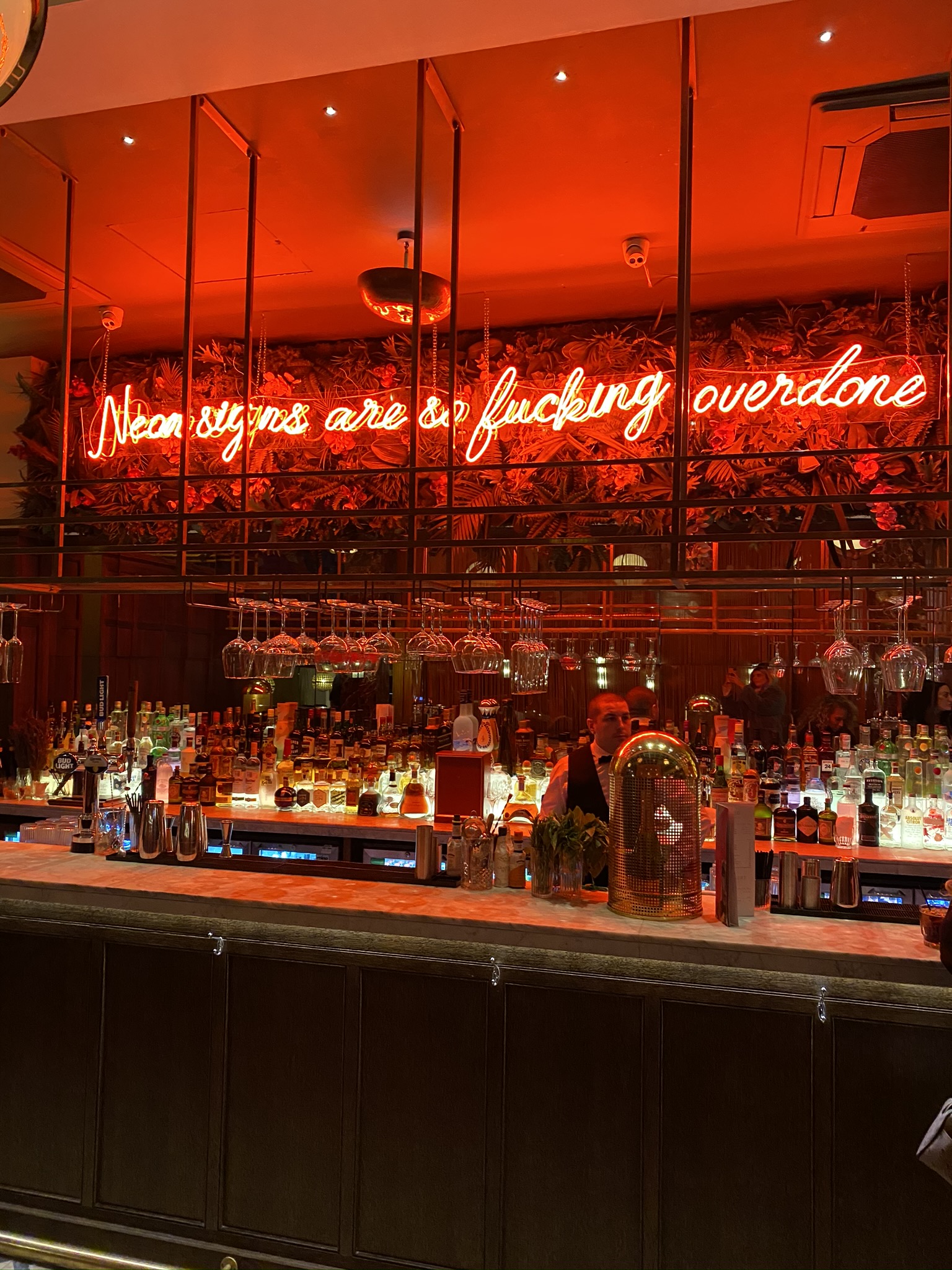 COCKTAILS
We were shown to our booth overlooking the bar and handed the cocktail menu, and my WORD didn't we just wanna order the whole thing!? We tried a few of their signature cocktails, including the Poison Martini (pink gin, La Quintine Rosso with blackberry) The Skyline (vodka, St.Germain, cucumber and fresh lime) and of course, a classic Espresso Martini (with a double dose of espresso). It's safe to say the cocktails were nothing short of superb tasting particularly good after a productive day at the office.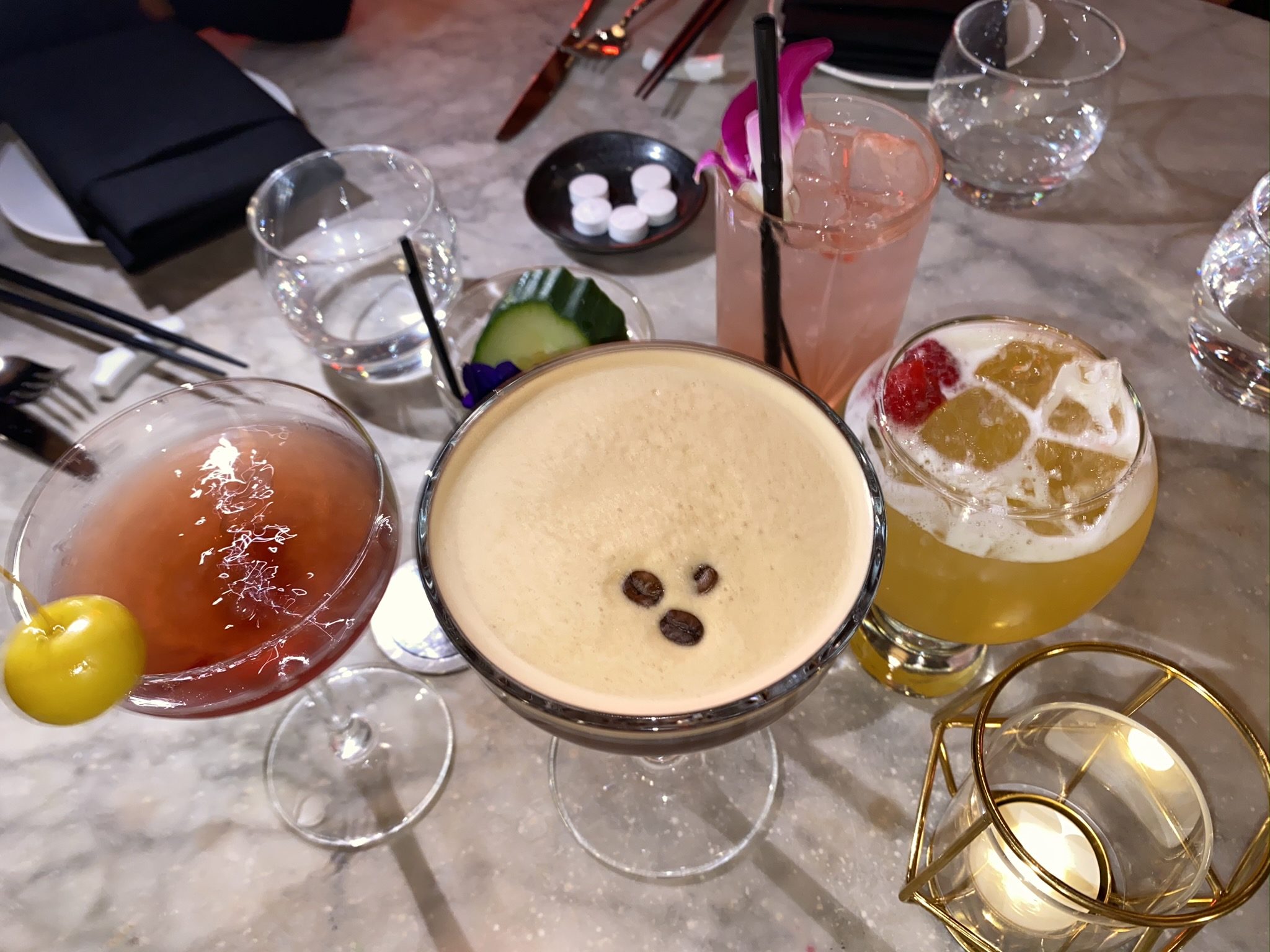 SMALL PLATES
We supped our cocktails down with a couple of small plates and wait for it, OYSTERS. An acquired taste for sure. We'd definitely recommend ordering if you wanna take a boujee IG story of that dry ice magic. We washed down the oysters with a couple more of our fave cocktails and a bowl full of won ton crisps before the main event.
MAINS
We ALMOST ordered everything. Couldn't resist, girl gotta eat. We tried the Chicken Bang Bang, Vegetable Tempura, Lobster Tacos, Fillet Steak, Steak Tartar Kobe Burger and Miso Marinated Black Cod. Oh, and don't forget those Truffle Fries. Oh lawd.
We honestly couldn't fault any of the main courses. This is definitely the place to go if you enjoy a mix of different dishes and are fond of Asian-inspired cuisine. We've got to say, our favourites were the Miso Marinated Black Cod (it literally melts in the mouth), the Fillet Steak and the Lobster Tacos. We ordered a couple of side dishes to complement our mains, the Chinese Pear Salad and Kimichi Slaw. The portion size was just enough, not over facing and not too little. The food arrived with little wait time in between which was perfect, and the service was second to none. Our waiter talked us through the menu and recommended his personal favourites.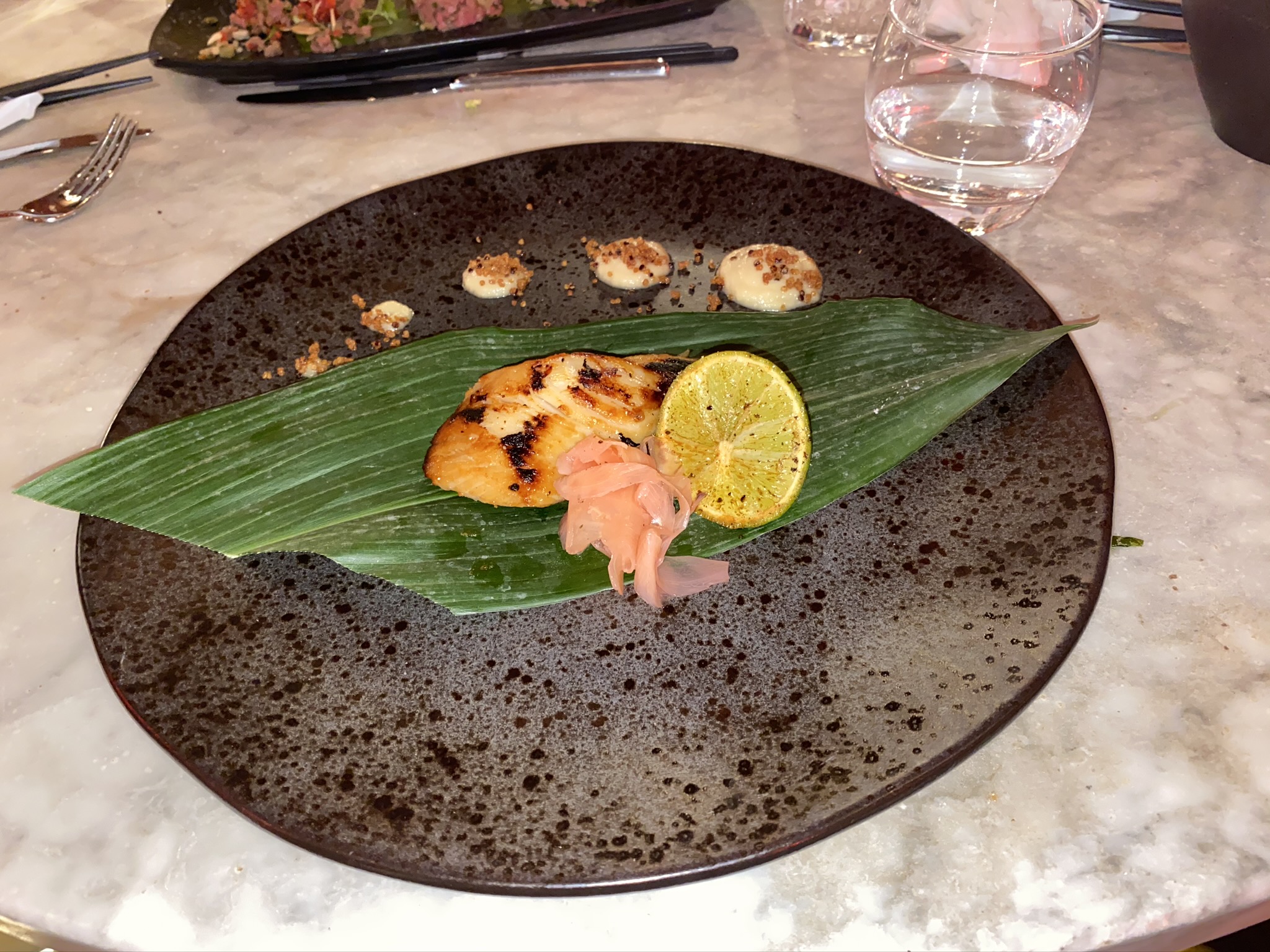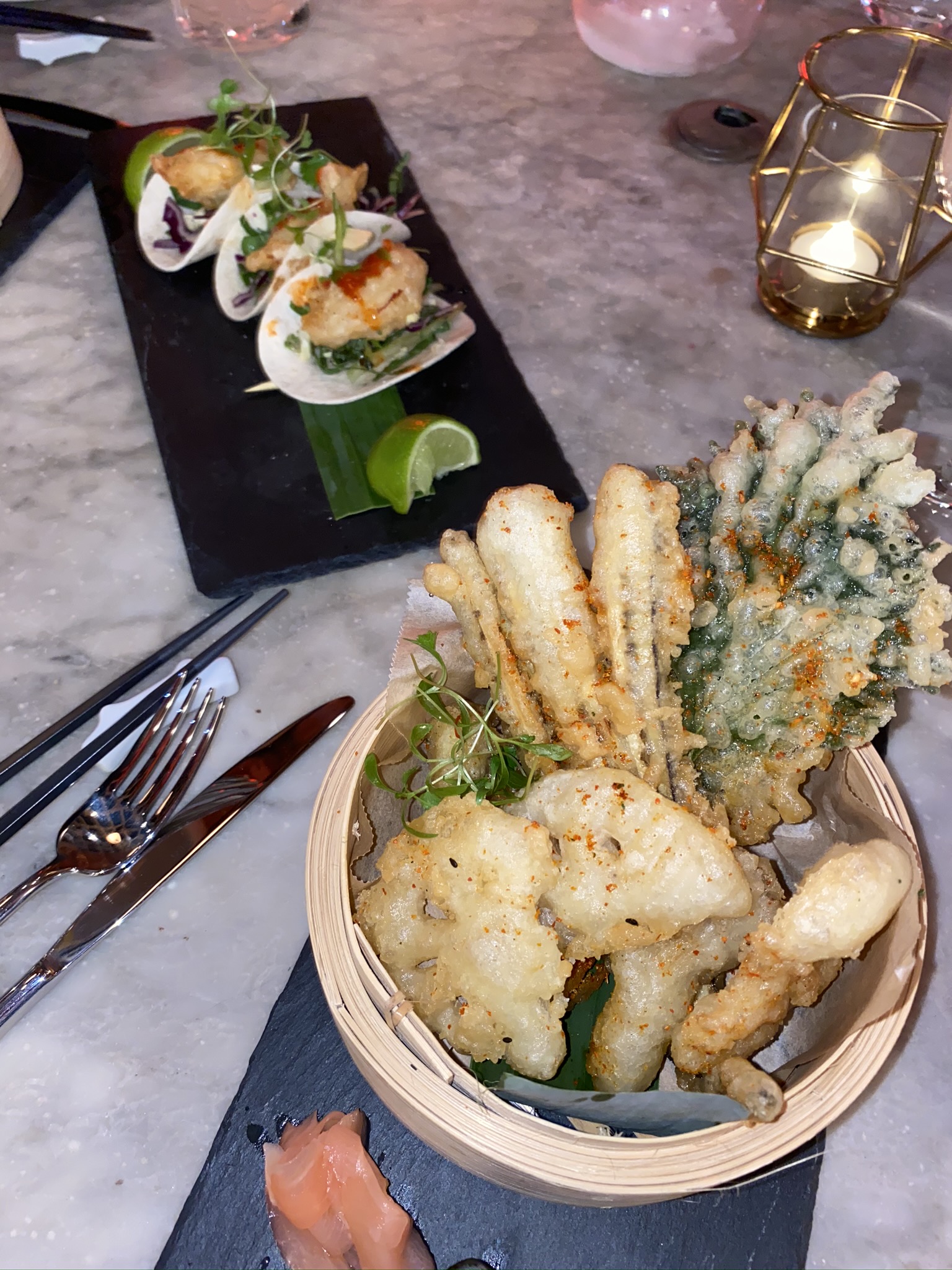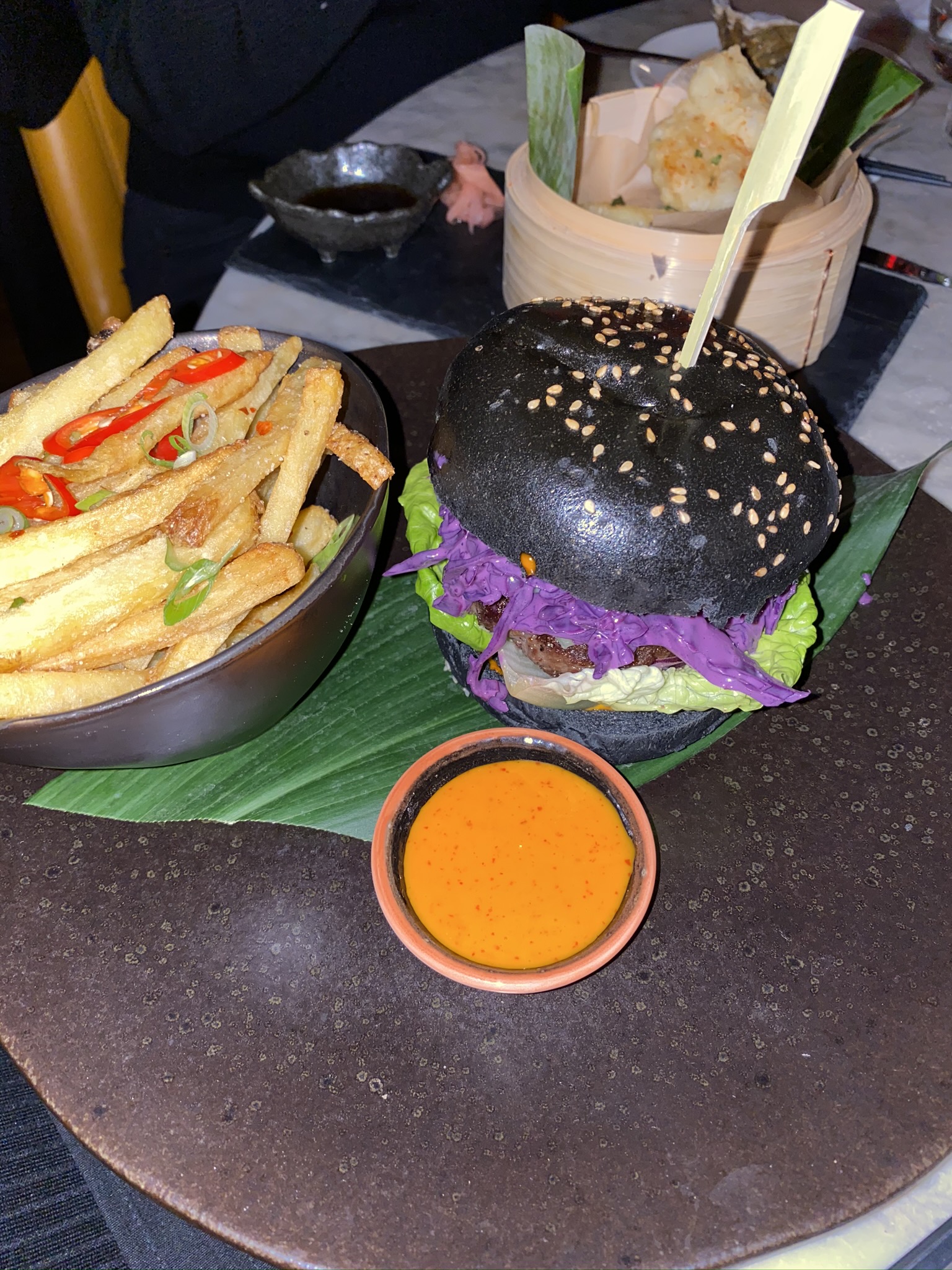 DESSERT
And of course, we couldn't leave without trying a few desserts, could we? That would be criminal. So, naturally, we asked for the most Instagrammable desserts (content, content, content). We got three chocolate and peanut brownies and a campfire themed dessert (see pictures). All our desserts were again, faultless, and the perfect end to a delicious meal.
So, whether it's date night, dinner with your best dolls or a family affair, BLVD has our seal of approval.
We'll most definitely be back.