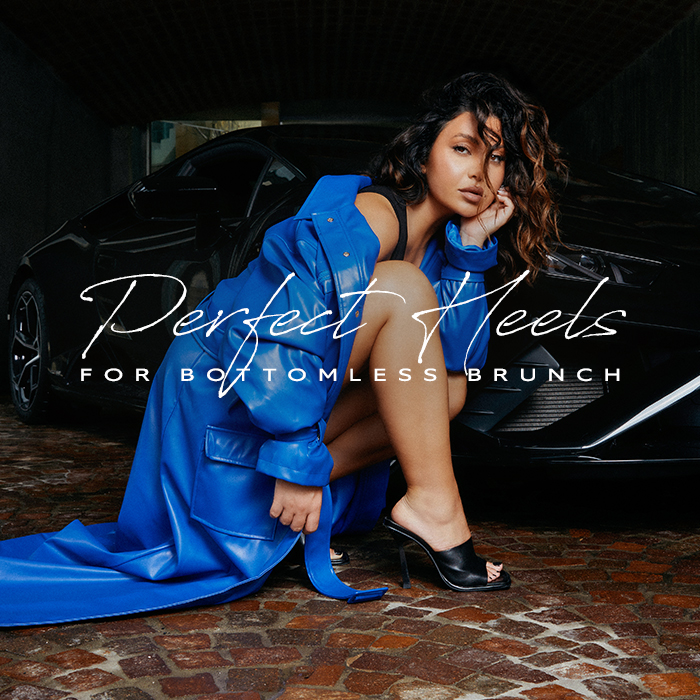 From brunch to bar…
The Perfect Heels For Bottomless Brunch
We all love a bottomless brunch and as it's pretty much guaranteed you'll be staying out out until the early hours after none stop prosecco, a comfy heel is vital.
From trending platforms to mid-heels that are not only easy to wear but effortless when it comes to creating the perfect brunch OOTD – these are the PrettyLittleThing heels you need for all your bottomless brunch plans.
Platform Heels
Take your look to new heights with trending platform heels.
With double sole deets you'll have all the height with zero worries making them the perfect pair when it comes to brunch plans.
From AM to PM, platforms are the one!
Lime Square Toe Double Platform Heeled Sandals
Green PU Square Toe Multi Cross Over Strap Platform High Heeled Mules
Mid Heels
All about the throw on and go factor? Meet mid-heels.
Perfect for adding height and style, whilst still being super-comfortable and wearable.
New go-to shoe? We think so!
Black Wide Fit Padded Toe Thong Mid Heeled Mules
White Clear Square Toe Mid Heeled Sandals
Mules
Heeled mules are a major must-have in your shoe collection.
From classic stiletto style to flared heel detailing meaning you can switch up your OOTD easily.
Pink Satin Square Toe Flare Heeled Mule
Orange Wide Fit PU Square Toe High Heeled Mules
Block Heels
Seriously sturdy and easy to wear, chunky block heels are the perfect shoe to take you from day-to-night whilst still looking on-point.
White Patent Square Toe Lace Up Platform Block Heeled Sandals
Fuchsia Pu Toe Thong Tube Strap Block Heel Sandals
Lace Up Heels
The perfect leg-lengthening addition to your look.
Not only will lace up heels give the illusion of longer legs but with added ankle support, what not to love?
Elevating your look is easy AF when lace up heels look this good!
Blue Toe Loop Lace Up Square High Block Heels
White PU Toe Loop Knot Side Detail Lace Up Flat Heeled Sandals
Ready to level up your shoedrobe with new in heels? Shop all heels here!
All about timeless over trends? We got you.