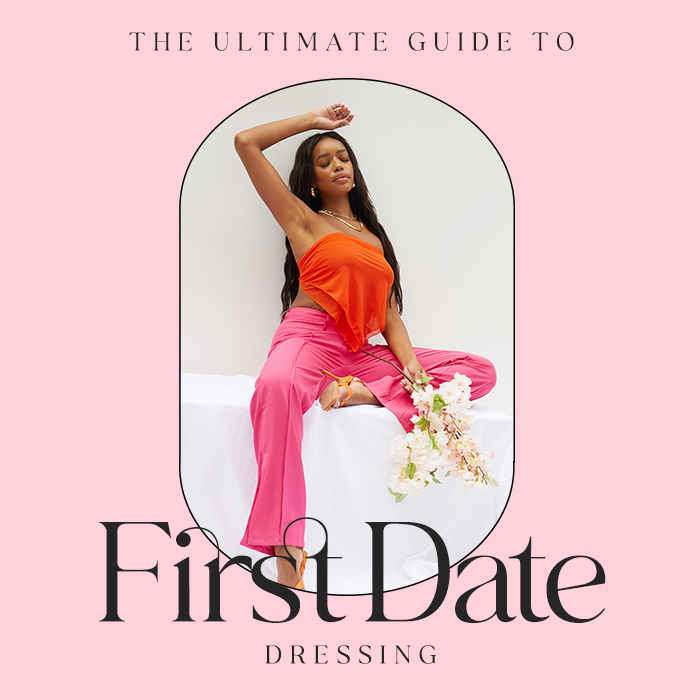 Ok girl, let's take the stress out of first date dressing!
The Ultimate Guide To First Date Dressing
Knowing what to wear for a first date can be hard work. From dressing for the occasion, showing your personal style and of course wanting to make a good first impression – the pressure is real.
Today we are sharing all the inspo on not only what to wear but how to leave a lasting first impression that will definitely bag you a second date.
This is the PrettyLittleThing guide to first date dressing!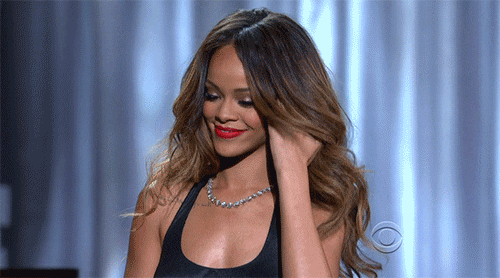 What's the plan?
Whilst nobody wants to look too keen when it comes to the first date, it's pretty important to know what the POA actually is! Are we talking drinks, walk with a stop off at a beer garden, some kind of activity?
High heels to a theme park is definitely not a vibe! We need the ALL deets so we can prep accordingly.
So, let's talk looks for when all is confirmed..
After work drinks
Ok, when it comes to meeting up after work you need a look that'll carry you through until those PM plans. Of course jeans and a nice top will always be a go-to for this!
Amp up your OOTD by swapping your daytime flats to a chic block heel and why not add a oversized clutch to really make a statement?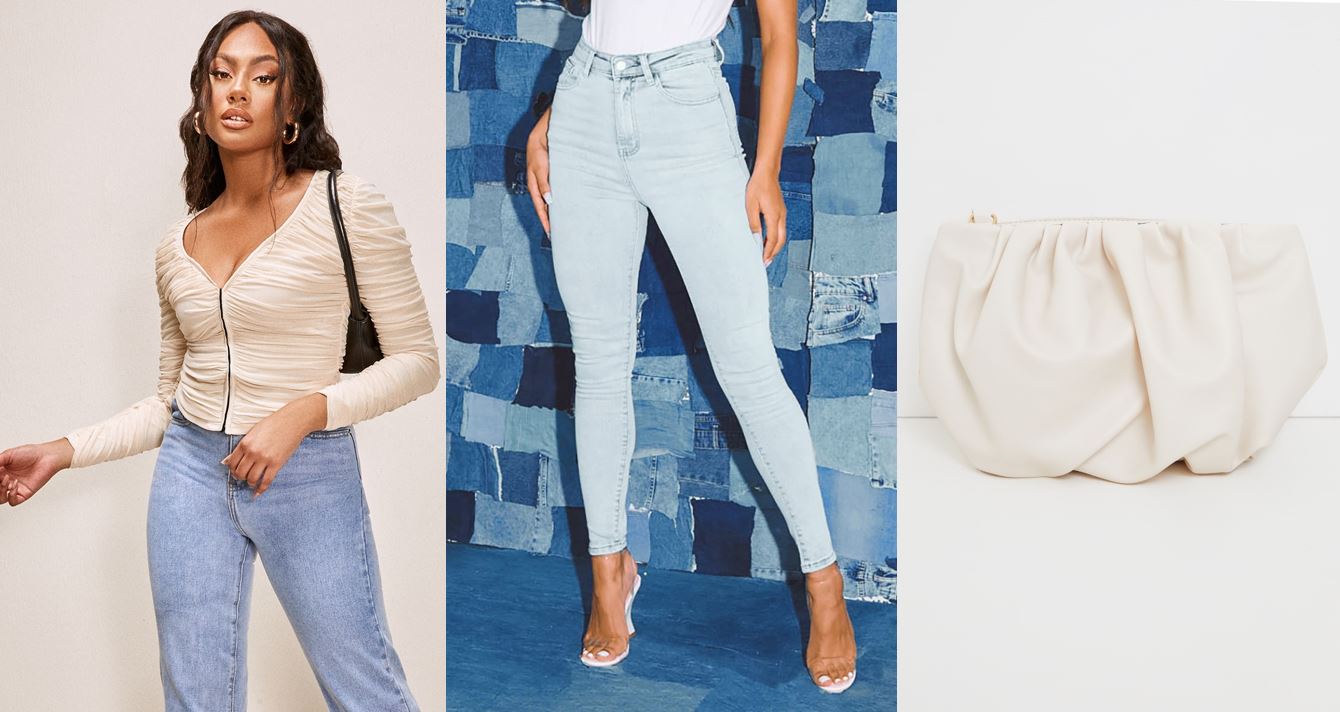 Ruched Top | Jeans | Oversized Clutch
A blazer dress could also be a perfect alternative if you're not feeling jeans! Team with a cute cross body bag and chunky mules for an easy effortless look.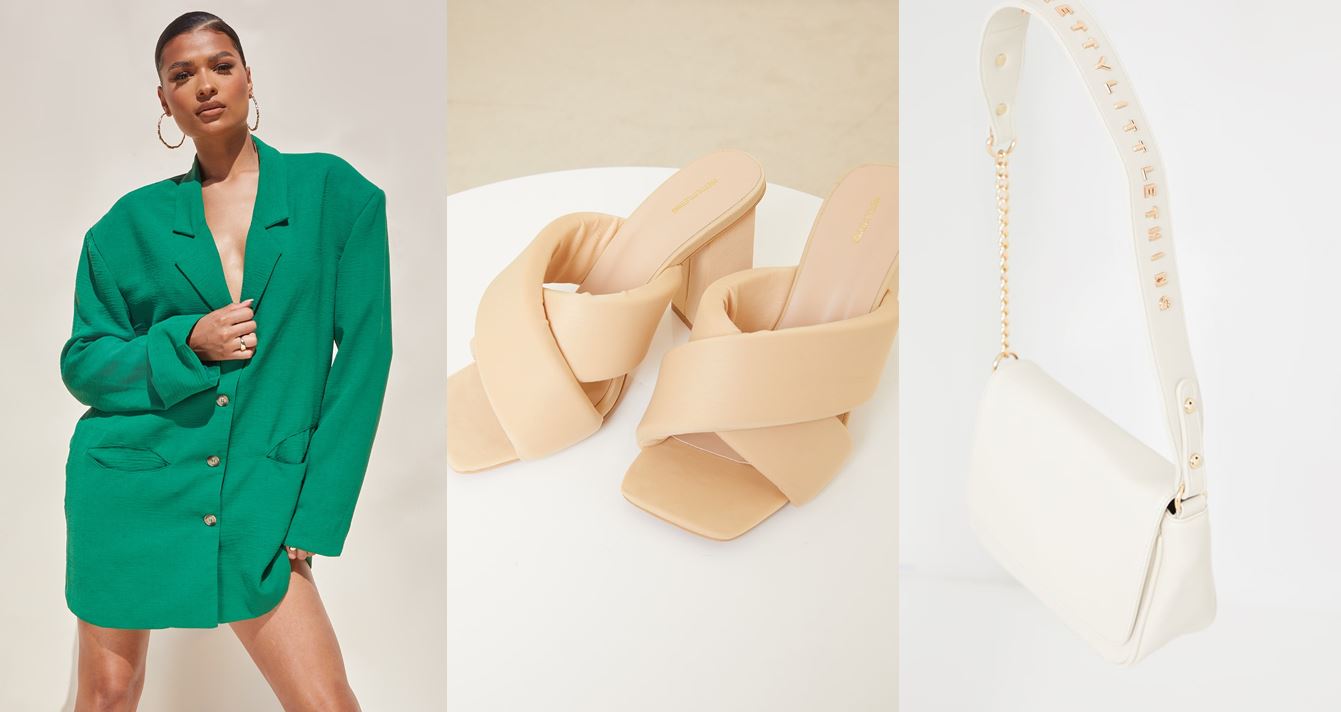 Cocktail bar
For this we can go all out doll! Whatever your vibe, this is the time to dress to impress.
Bodycon dress, cute co-ord? Whatever you're feelin' it's all about you and what makes you feel confident.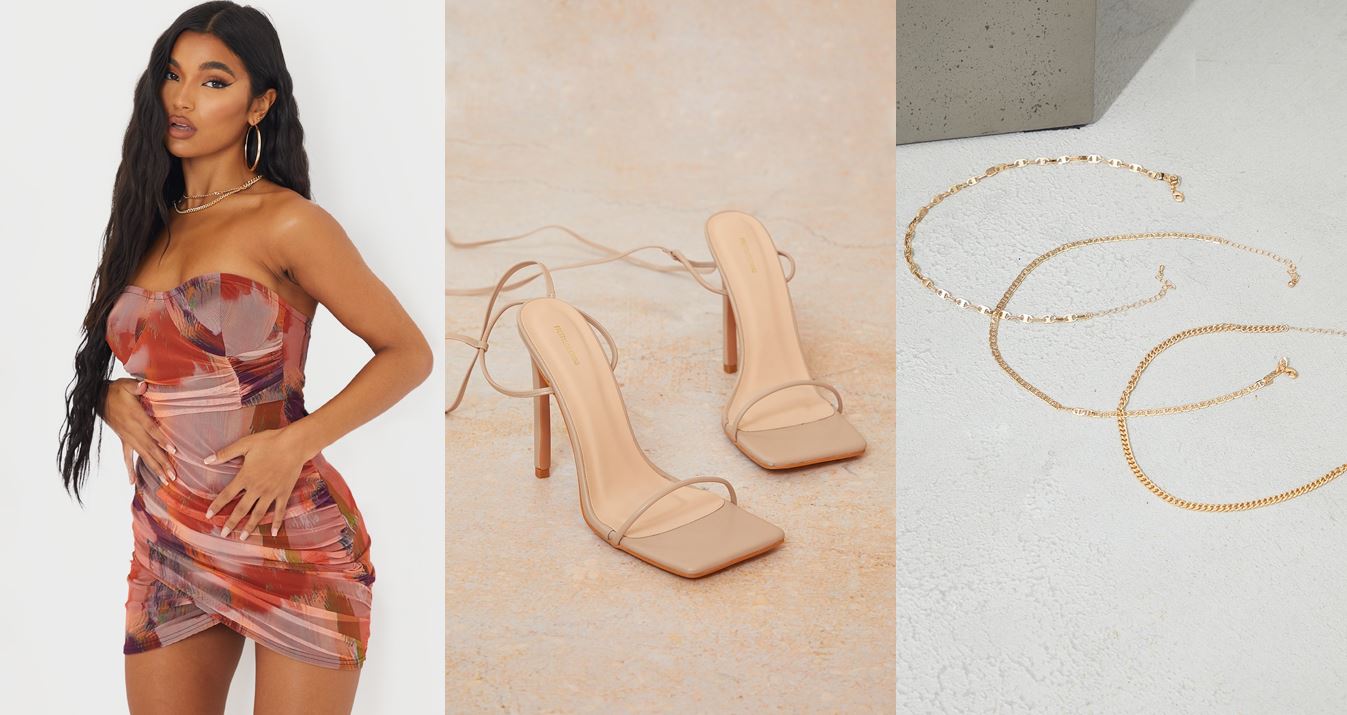 Dress | Nude Heels | Necklace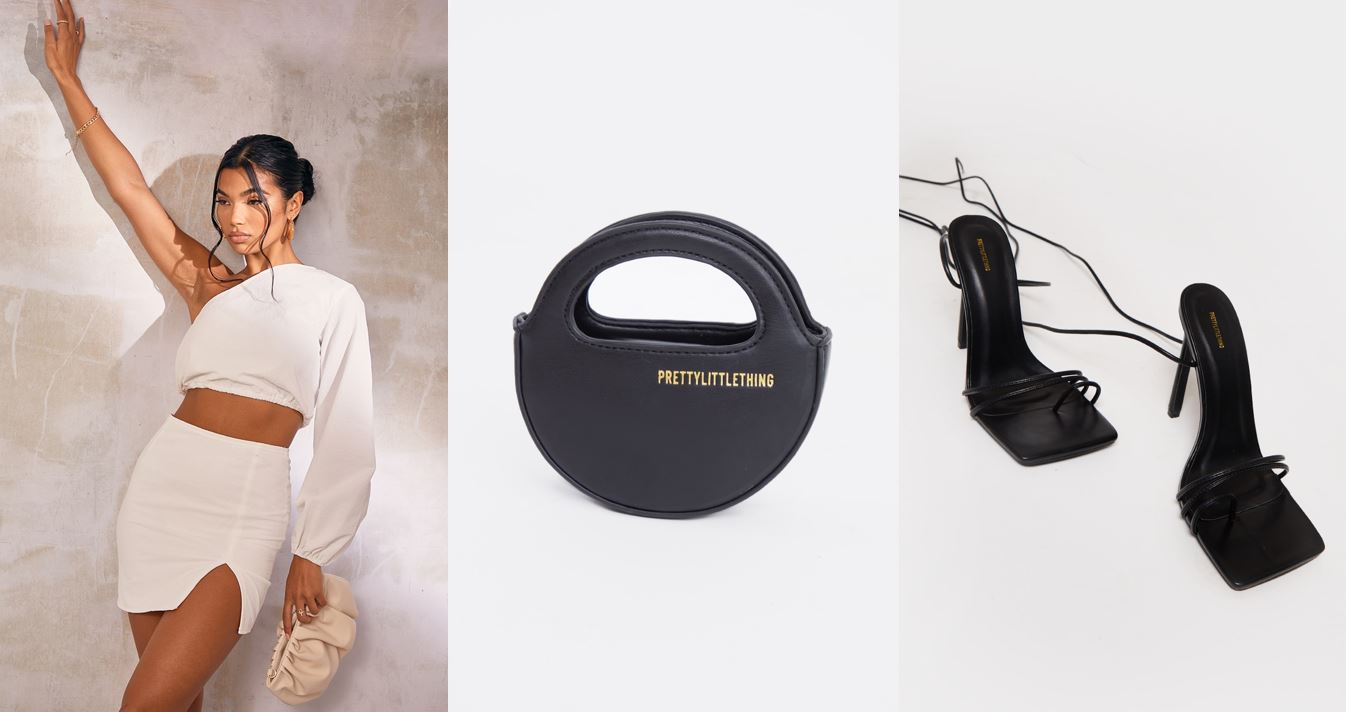 Crop Top | Skirt | Mini Bag | Black Heels
Outdoor plans
Cute picnic? Maybe a walk? Either way trainers are looking likely.
This in mind, we're thinking oversized slogan sweater and cycling shorts! (weather dependent obvs).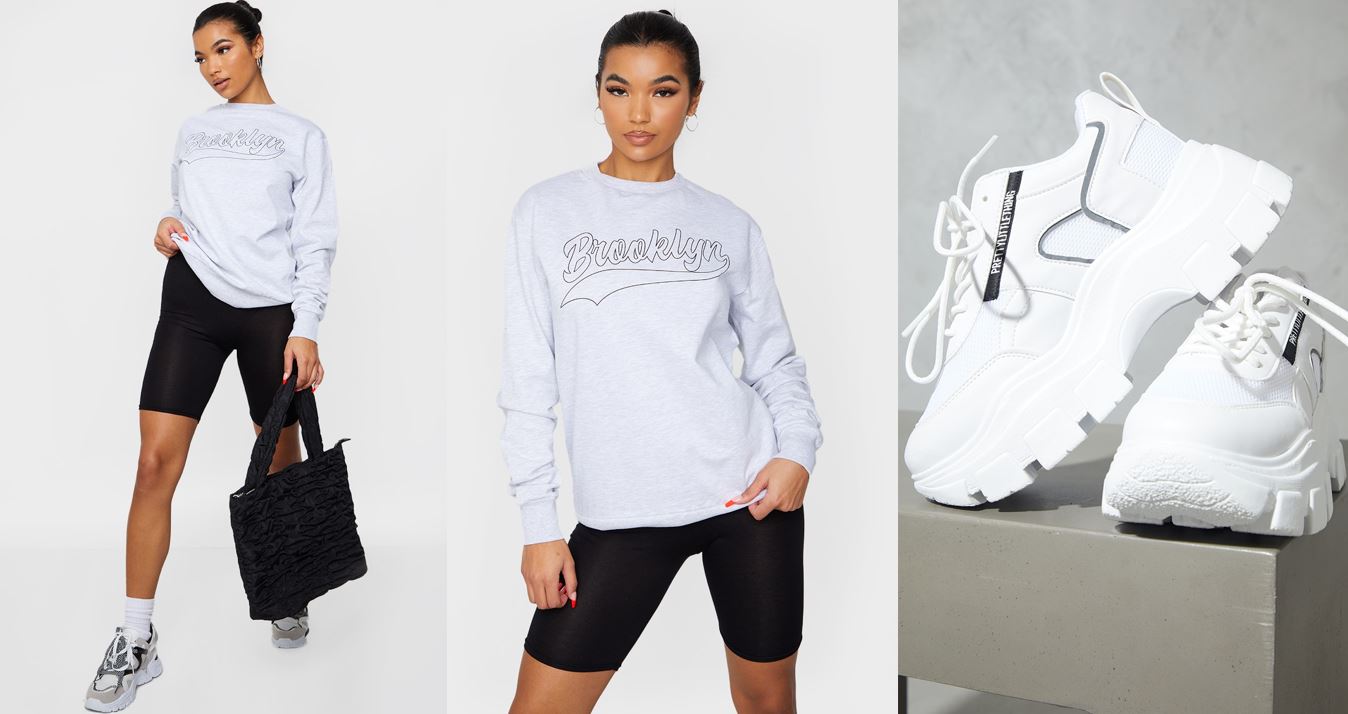 Slogan Sweater | Cycling Shorts | Trainers
Or, opt for a laid back look with a tracksuit and crop top to create all the off-duty feels. An easy way to keep your day date look chill.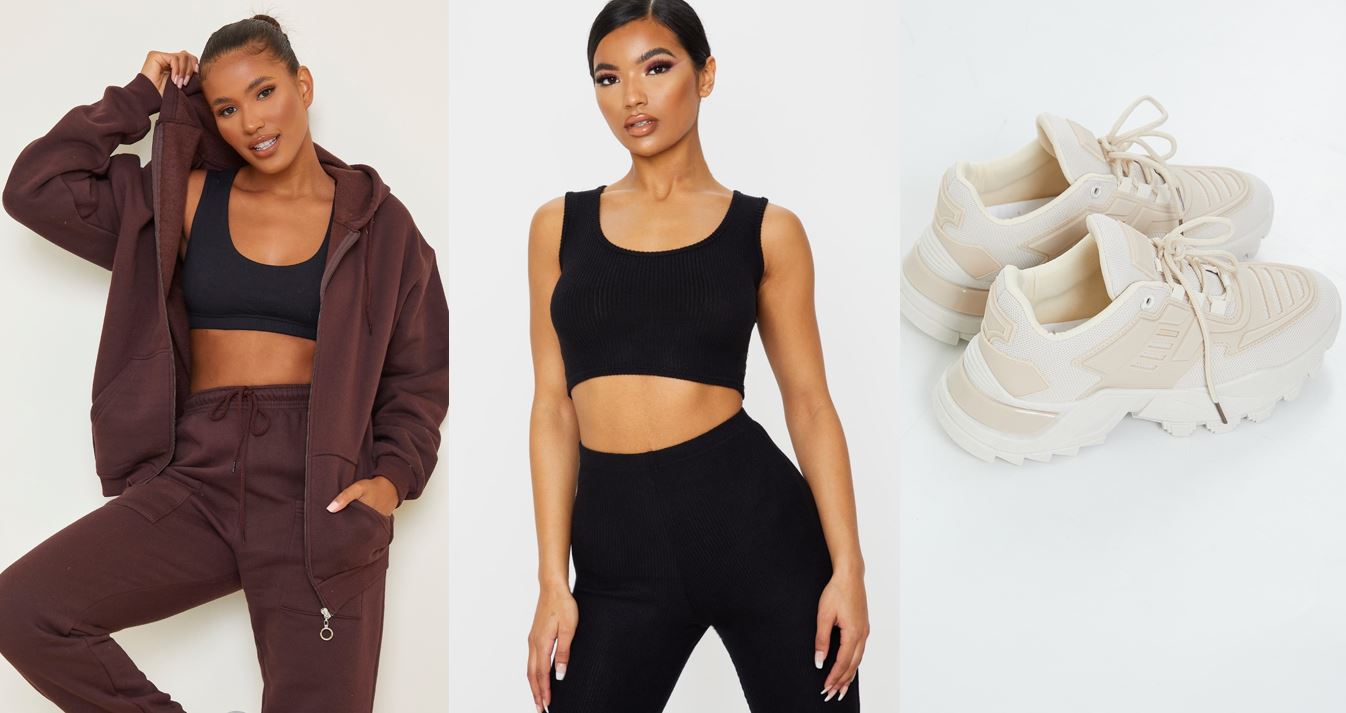 Jacket | Joggers | Crop Top | Trainers
Activities
You know the vibe – mini golf, bowling etc. Pretty much anything goes for an activity date.
Why not opt for a oversized 'fit and chunky sandals?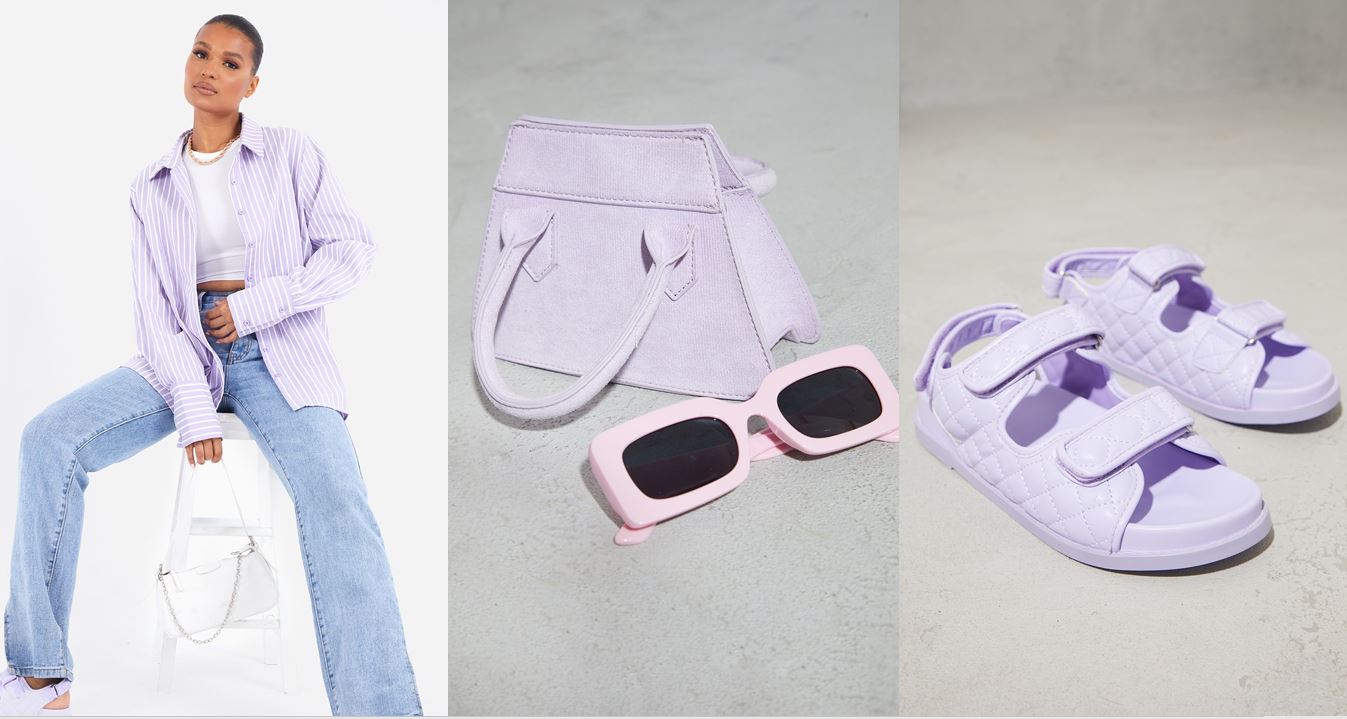 Check Shirt | Mini Bag | Chunky Sandals
Another option would be a cute playsuit or jumpsuit – perfect if you have plans of heading for a drink afterwards!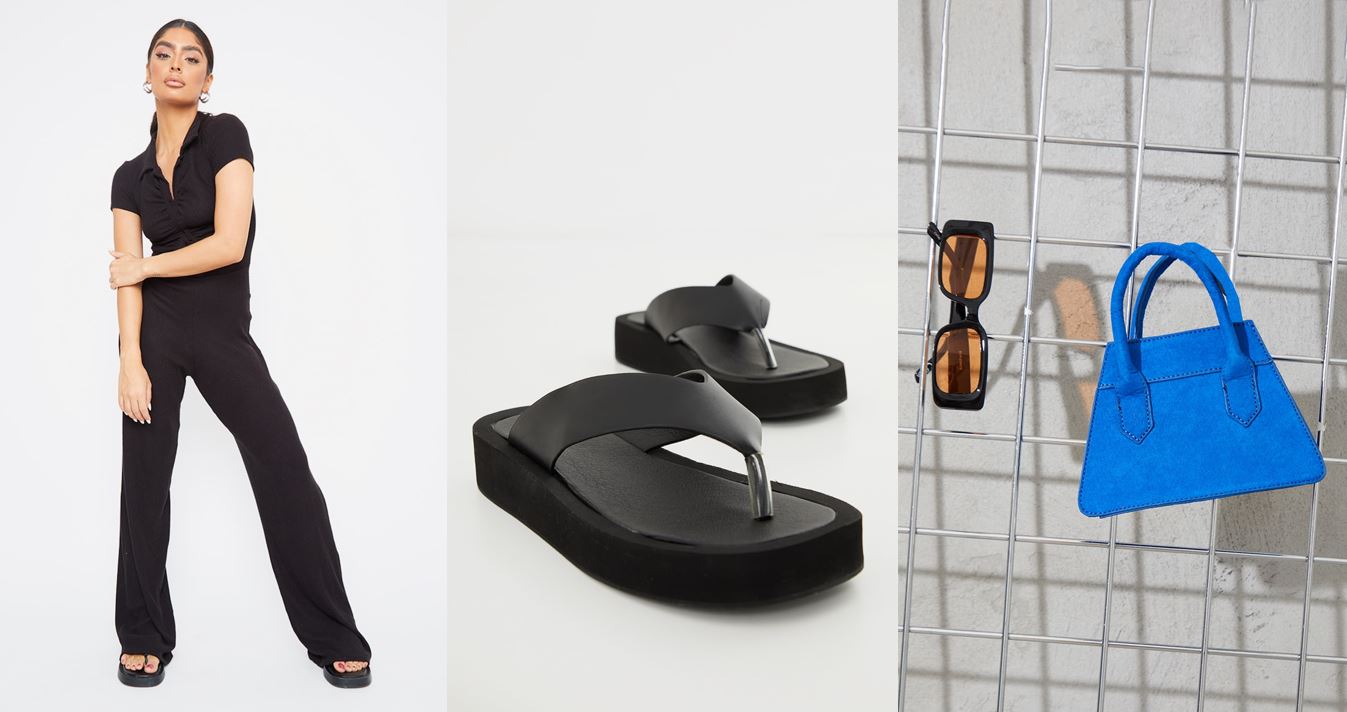 Ruched Jumpsuit | Flatform Sandals | Mini Bag
Shop all first date dressin' here.