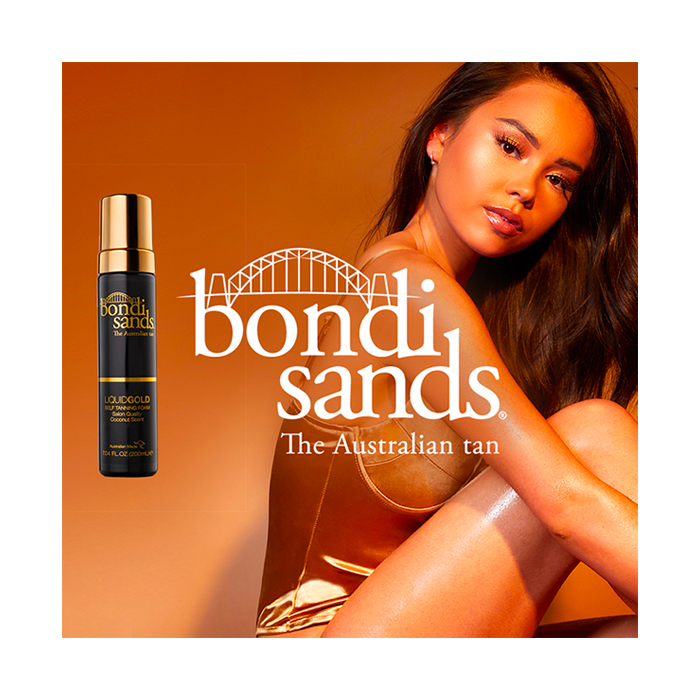 It's February and we are missing the beautifully bronzed skin that summer gives us. This means we HAVE to find alternatives – that's where Bondi Sands come in.
The Ultimate Tan With Bondi Sands
Get that glow up all year round and night out ready with the ultimate tanning process from Bondi Sands.
The Prep
Get your skin looking and feeling silky smooth before you slap on the tan. This step can often be neglected and forgotten by many, but this can take your tan to the next level! We recommend completing any shaving/exfoliating activity before tanning for the perfect application.
The Applicator
The perfect tool to make that tan go on easy and effortlessly. This super soft mitt is great for many reasons. 1. It is washable so you can get so many uses out of this and it still feels fresh, 2. The material is SO soft it feels amazing on your skin and leaves your tan looking killer.
The Tan
The latest drop of Bondi Sands to PLT and we think you should get your hands on it NOW before it all goes. This foam best tan is perfect for streak-free bronzey colour. Enriched with argan oil and infused with the scent of coconut, this hydrating self-tanning foam will develop into a golden tan that is touch dry in seconds, with no need to wash off.
The Glam
Last but not least; the tanning face milk. We understand not all girls enjoy tanning their face as sometimes with a full face of make-up, it can look a little much. This product is the perfect balance for those doll's and leaves your face looking dewwy, sunkissed and just dreamy.