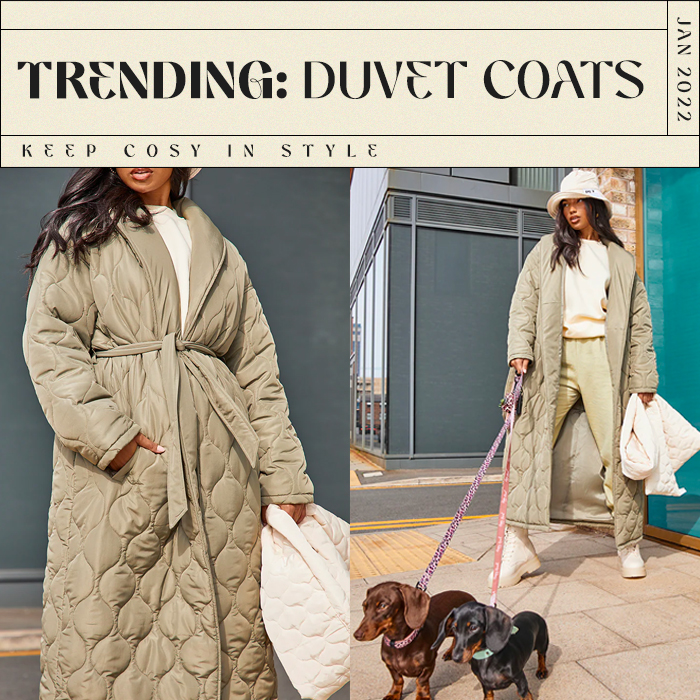 Keep cosy in style!
Trending: Duvet Coats
No doubt you've seen oversized quilted coats EVERYWHERE recently.
By no surprise we are obsessed with them ALL! Whether it's your cold commute to work, shopping day with the girls or a weekend walk – this trend means staying snug is easier than ever.
Seriously, it's the closest you're going to get to keeping wrapped up in your duvet for the day!
So, what you waiting for? Check out our fave pieces from the duvet trend below…
KHAKI QUILTED PADDED PUFFER MAXI JACKET
Shop here
BLACK SOFT NYLON DIAMOND QUILTED MAXI OVERSIZED PUFFER
Shop here
CREAM TEDDY TASSEL HEM MAXI COAT
Shop here
ORANGE QUILTED PADDED PUFFER JACKET
Shop here
CREAM SOFT NYLON DIAMOND QUILTED MAXI OVERSIZED PUFFER
Shop here
PLUS BLACK QUILTED PADDED PUFFER MAXI JACKET
SAGE GREEN SOFT NYLON QUILTED MAXI BELTED PUFFER
Shop here
BLACK NYLON PADDED MIDI COAT
Shop here