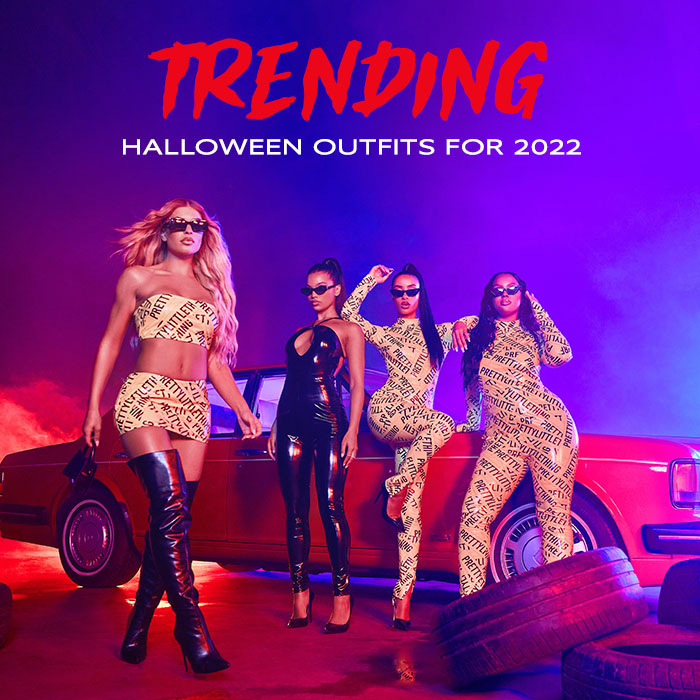 Fright night 'fits.
Trending Halloween Outfits For 2022
Google searches for 'Halloween outfits' have increased by 127% over the past two weeks, but what are the most anticipated looks for this spooky season?
Over the years, we've seen a shift in the traditionally typical halloween costumes of cats and devils to a more fashion-forward event that channels all things pop culture, in fact Google searches for 'pop culture halloween outfits' have skyrocketed by 243% this year.
From the return of Euphoria and Stranger Things, to the resurgence of Barbiecore and Regencycore, 2022 has given us a whole load of inspo for Halloween.
Struggling to decide on your Halloween vibe?
Today we're unveiling the trending pop culture Halloween looks that you won't want to miss this.
October 31st, we see you!
The 15 Most Anticipated Halloween Outfits of 2022
Costume | Number of Google searches over the past month
Stranger Things | 50,000
Top Gun | 23,000
Barbie | 22,000
Elvis | 21,000
Black Widow | 15,000
Bratz | 11,000
Euphoria | 8,400
Squid Game | 7,100
The Boys | 6,200
Dr Strange | 6,000
Lord of the Rings | 5,800
Marilyn Monroe | 4,600
House of Dragon | 3,900
Harry Styles | 3,800
Bridgerton | 3,400
*Data has been collected by analysing and ranking the Google search volume for ''(term in 2nd column) + costume'' over the past month.
The Upside Down is taking over Halloween 2022
As one of this year's most watched shows, it may come as no surprise that Stranger Things comes in as the most anticipated Halloween costume for 2022, with a massive 50,000 people searching for 'Stranger Things costume' over the past month alone.
It may come as a surprise however, that Max overtakes Eleven as the most popular character to go as from the show, with 9,100 people searching for a 'Max' costume, compared to the 8,700 searching for an 'Eleven' costume.
Either way, from graphic tees and 90s denim to full out demogorgon, expect to see a whole lot of the upside down this Halloween.
Get The Stranger Things Look
Stranger Things Hellfire Knit Jumper | Stranger Things T Shirt Dress
Top Gun is More Popular than Barbiecore this Halloween?!
With 23,000 people searching for a 'Top Gun Costume' over the past month, the classic 80s film that returned to our screens recently comes in as the second most anticipated Halloween outfit of 2022, outranking Barbiecore! Simple to achieve, throw on some aviator glasses, a bomber jacket and a mustache and you'll be spot on.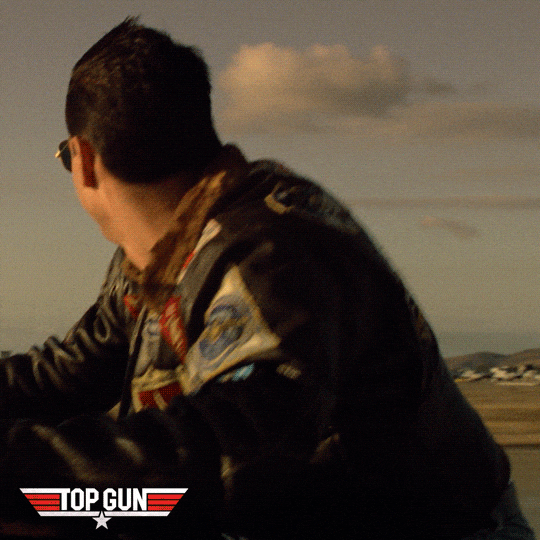 Get The Top Gun Look
Aviator Sunglasses | Green Bomber Jacket| Camo Jumpsuit
Despite being outranked by Top Gun, Barbie does make it in the top three Halloween looks of 2022 as she's been the IT Girl over recent months thanks to the forthcoming film starring Margot Robbie and Ryan Gosling. 22,000 people have searched for a 'Barbie costume' over the past month, not to mention the 3,200 people searching for 'Barbie and Ken costumes' for a matching romantic party look. Think pink flares, acid wash body suits, biker shorts and visors, you can't go wrong with this 80's inspired costume. Get The Barbie Look
Bright Pink 80'S Doll Fancy Dress Costume
Hot Pink Bodysuit | Pink Denim Waistcoat | Pink Visor Sunglasses
From Elvis and Black Widow to Euphoria and House of Dragons all making the rankings, movies and TV shows are seriously influencing Halloween looks for 2022 and Squid Games still holds strong in the rankings.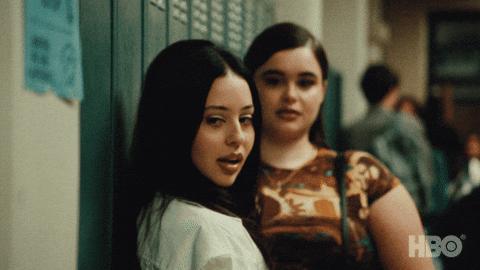 Get The Euphoria Look
Blue Snake Print Top & Mini Skirt | Baby Pink Velour Cropped Hoodie & Mini Skirt | Sequin Cut Out Top
Thanks to Kim K, Marilyn Monroe is set to be a popular look this year and as for Harry Styles – it's not just the charts he's taking over this year. With 3,800 people searching for 'Harry Styles costume' over the past month alone, expect to see lots of feather boas and cowgirl hats making waves this October.
Get The Harry Styles Inspired Look
Black Diamante Trim Western Hat | Feather Cuff Blazer | Pink Wig
Ready to find your perfect Halloween costume?
Complete the Euphoria look!