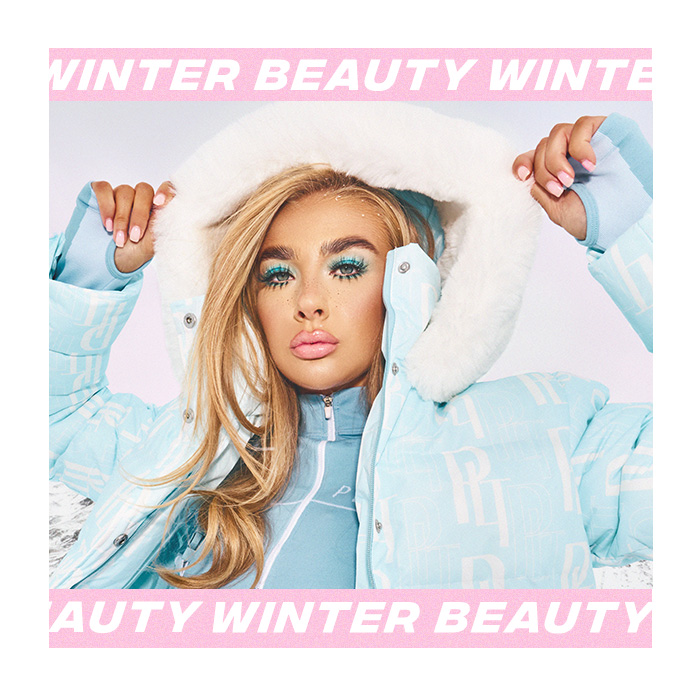 Winter Beauty Trends To Try
Colder days are fast approaching and it's not just your wardrobe that needs transitioned for the winter season. The cold weather can leave our hair dry and skin dehydrated. But don't stress, sis, switching up your beauty routine in the winter months can keep you feeling like your best self.
Here's some of our fave winter beauty hacks and some fun seasonal trends so you can keep that glow all year round.
Neutral nails
If you haven't already seen it all over your Insta feed, we're here to tell you that neutral and autumnal shade nails are IN this season. From espresso to caramel to deep chocolate shades, we're obsessing over natural nail polish. We've seen some creative takes on the neutral nail trend, from mixing shades for an ombre effect to clear nail polish with subtle brown tips.
View this post on Instagram
Glowing skin
The cold winter weather can often leave your skin feeling dry and like it needs a good drinnkk! A lil TLC and a proper skincare routine can go a long way to fight against the dryness. Make sure you are toning and moisturising your face after washing to replenish and lock in that moisture. And if you still feel like you need a lil extra help, treat yourself to a face mask.
Perfect pout
Let's be real – flaky, dry lips are not a look. Yet in the winter months it can be a constant struggle to keep the dry lips at bay. Try using a lip scrub at night to reveal those soft, luscious lips followed by a lip mask or thick layer of lip balm overnight. And don't forget the first rule of avoiding dry lips – ALWAYS have lip balm at hand. Carmex know the struggle girl's have with losing their lip balms constantly so have brought out these new balms with a kind reminder to keep your Carmex safe.
Mermaid vibes
This one is inspired by our all-time favourite gal, Molly-Mae. There's no denying that Molly-Mae is ultimate hair goals and after coming out of the island her signature bun was soon switched out for long, luscious waves. We absolutely love this trend and it's going nowhere! Channel those mermaid vibes and get the most perfect waves with Molly Mae's very own Beauty Works Waver. Now available in a limited edition pink colour.
Shop Beauty Works X Molly Mae Limited Edition Waver