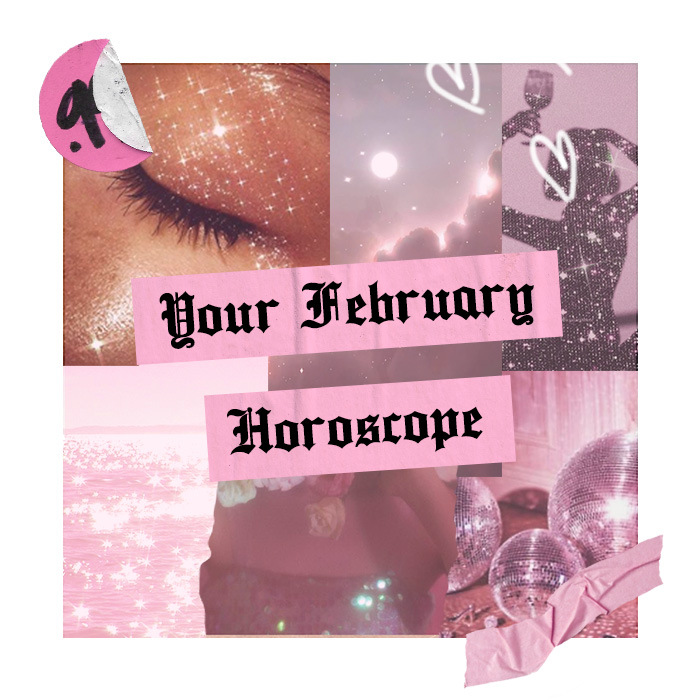 Well, we never thought it would happen but day 93,480 of January has passed and we finally move into February!
We're ready for something new, something fresh and something way, way more uplifting.
What does February bring to you? We've got the latest celestial goss to keep you in the loop!
YOUR FEBRUARY HOROSCOPE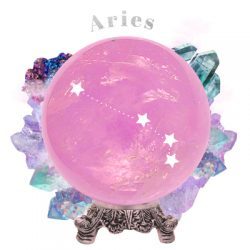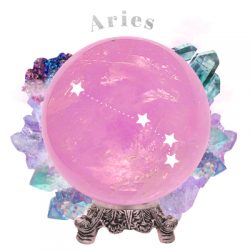 ARIES (MARCH 21-APRIL19)
This month you're feeling sociable and affectionate, which is frustrating because…pandemic.
A lot of people are feeling ultra-sensitive so you need to ensure what you say is well-thought-out and not likely to cause offence.
February is a month of realisations and the perfect time to think about how your inner circle perceives you vs. how you see yourself.
Is your energy aligned with your crew? Think about how you can adapt your vibe to the current situation and connect to people in a more meaningful way.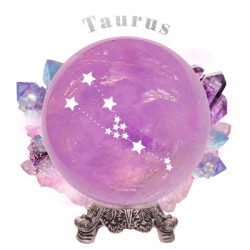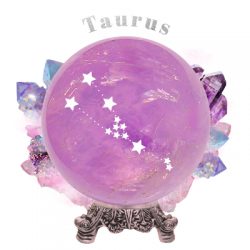 TAURUS (APRIL 20-MAY20)
You love to set the pace and do things your own way, Taurus.
You know what works for you and you set your standards high – which you easily maintain.
External forces are making it harder this month. Whether it's the workplace or your social circle not going your way, you need to be able to relax and ride out the month.
You don't need to try control how things happen, in these times which are completely out of our control.
Try to have a more chilled approach to life this month and rest assured that soon you'll be back in the driving seat. But take your foot off the pedal for now.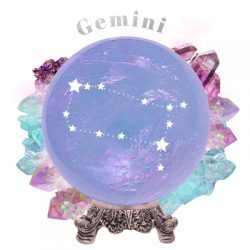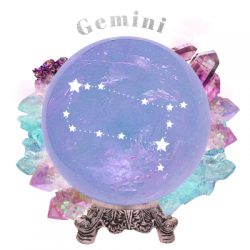 GEMINI (MAY 21-JUNE 20)
You've got your game face on, Gemini.
You're likely able to handle the struggles of Feb lockdown with a little more chill than your sister signs.
In a world of chaos, you're trying to hold your own and it's working. However, you need to keep the focus on your plan. This lockdown is a bump in the road and doesn't mean you can't take care of the finer details in reaching your goals.
Have a check-in with yourself and work out what you need to do, and what steps you can take so you're in the best position possible.
Commit to your decisions and get a plan in place.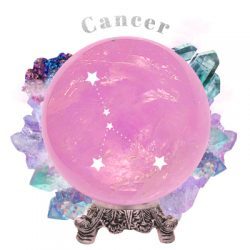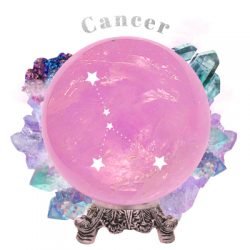 CANCER (JUNE 21-JULY 22)
Feeling over it, Cancer?
You really are. And that's ok.
It's totally ok to step back, rest and just hibernate at home and wait for better days.
Don't put any expectations on yourself and make sure you lean into your support system.
Do you feel you have the right people around you and the tools to keep you going?
Tap into what and who makes you feel good and focus on them. Absorb their vibe and find bits of joy in them.
Taking the pressure off yourself will allow you to find some peace and make you as productive as you can be right now.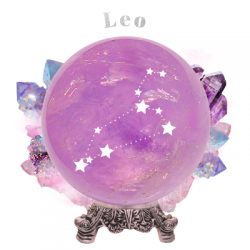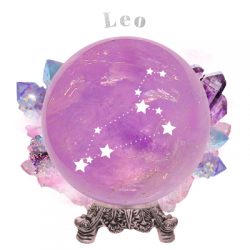 LEO (JULY 23-AUGUST 22)
Nurture your relationships this month, Leo.
You're the sweet talker of the signs but might find that increasingly difficult this month. Your usual radiant energy might be misunderstood.
With people stressed RN you might struggle to break down their walls. Keep steady and remind yourself that they are finding things very tough, so don't take it personally. 
Help your relationships grow by having honest, productive conversations in February. It's the perfect time to build those connections and move forward.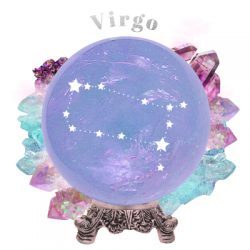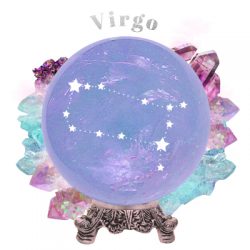 VIRGO (AUGUST 23-SEPTEMBER 22)
Feeling unproductive, Virgo?
Now is not the time to be tough on yourself because you're not overachieving.
You're used to having mapped out goals and being a go-getter, but it's ok to put that on a brief hold.
You might find yourself in a loop of thinking of mistakes you made in the past and how you would do things differently now.
Instead, take some time each day for gratitude on how far you've really come, and goals you've smashed.
You can still map out life goals this month, whilst also giving yourself a break.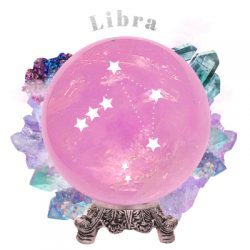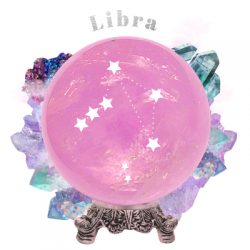 LIBRA (SEPTEMBER 23-OCTOBER 22)
You've got that winter glow, Libra.
Care-free energy takes over this month and you're feeling fairly relaxed, all things considered.
Focus this energy into a creative project or towards your working life this month. Manifest positive energy through organising a wardrobe, upcycling furniture or starting a new hobby.
Although life has slowed down, just be sure to not get too relaxed. Letting responsibility slip too much can lead to future stress.
Use this time to mentally restore, fix your sleep pattern and set your intentions for the rest of 2021.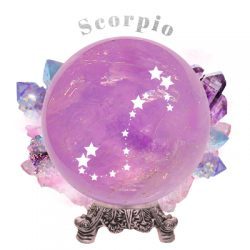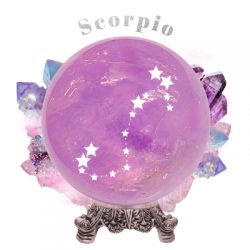 SCORPIO (OCTOBER 23-NOVEMBER 21)
You're living in a world of two realities, Scorpio.
This month you may find yourself challenging your decisions and find yourself feeling unsure about things.
This is an opportunity to see things from a new perspective and you need to trust your gut. There is a reason you're feeling doubtful about certain areas of life and you need to tap into it.
Stop and think about what is happening in your life right now and try to make considered thought-out decisions.
Making the right decision brings lasting positive results.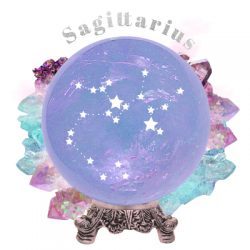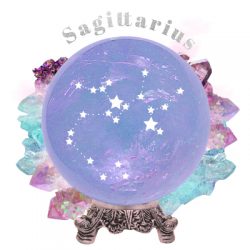 SAGITTARIUS (NOVEMBER 22-DECEMBER 21)
Mercury retrograde brings a fog of confusion for you, Sagittarius.
Your head is feeling scrambled and you're finding it difficult to get down and focus.
You need to take a slower approach and be more methodical in your everyday planning.
Be open to sudden changes and remind yourself these are very unique circumstances. Everyone is in their own struggle so don't take anything too personally RN.
Late February will see you feeling like a weight has been lifted and you'll feel much more like your old self.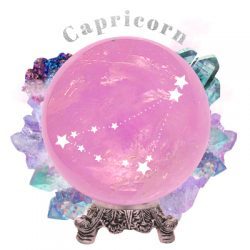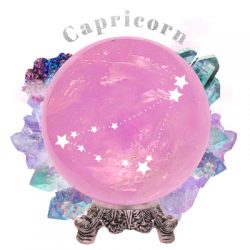 CAPRICORN (DECEMBER 22-JANUARY 19)
You're missing life as you knew it, Capricorn. Who isn't tbf, but you're especially struggling.
You like stability and to know what's going on and this month struggles to offer you an answer.
Things, however, are not as bleak as they appear. Trying times create tougher people and you've certainly had your share.
Focus on remaining rational, avoid big decisions or frivolous spending this month.
But brighter days are ahead and you'll be feeling empowered and ready for all the new opportunities coming your way soon.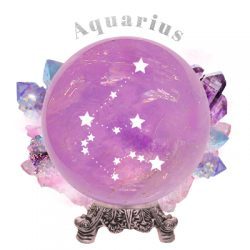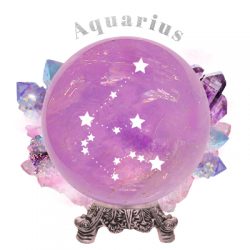 AQUARIUS (JANUARY 20-FEBRUARY 18)
Focus on your relationship with yourself this month, Aquarius.
This month your priority is self-care and self-love. Venus is in your sign this month so loving yourself will come naturally.
Avoid falling into negative thought patterns with your circle – you need to keep your mental energy up. You are the company you keep.
Avoid drastic changes in your work life in February. Instead, focus on clear communication and try not to take on too much.
Self-improvement is key this month whilst still working towards your 2021 goals. You're smashing it, girl.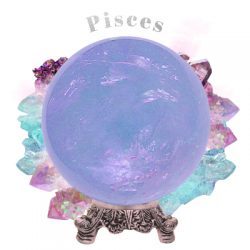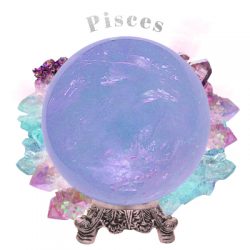 PISCES (FEBRUARY 19-MARCH 20)
It's a reflective time for you, Pisces.
As you near your birthday season your reminiscing on the last year but also wondering what the year ahead will bring.
Take your time. Ensure you give yourself time to really think about what this upcoming year looks like for you.
Have you outgrown your current situation? What could you do next? These big life-changing questions take time so take all the time you need.
Your destiny is in the process of being carved out so get ready!