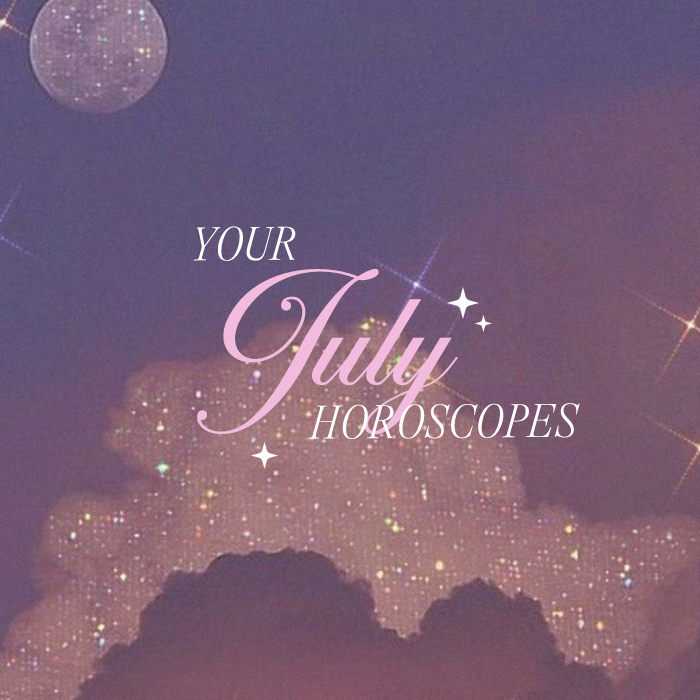 Ready for a summer season reset? Check out how the stars have aligned for your sign this month.
Welcome to your PrettyLittleThing July horoscopes!
CANCER (JUNE 21-JULY 22)
This is your season, Cancer. Take the leap and do things you've only dreamt of.
Don't let this month pass you by without doing something unexpected and exciting.
Birthday season looks good on you!
LEO (JULY 23-AUGUST 22)
Is it time for a switch up in routine, Leo?
Nurture what you love and be sure you're doing things that truly matter to you.
From gym goals to spending time with your besties, things can feel a lot but be sure to remain focused on making yourself truly happy.
VIRGO (AUGUST 23-SEPTEMBER 22)
Something special is in the air and it's all for you, Virgo!
If there was ever a time to appreciate the small things, it's now.
LIBRA (SEPTEMBER 23-OCTOBER 22)
Take pride in your achievements this month, Libra.
Sure, the spotlight is on you, but you've done the hard work so now it's time to shine and soak up the glory.
Be proud you showed up!
SCORPIO (OCTOBER 23-NOVEMBER 21)
Stay grounded Scorpio, we know it can be hard to step back but from certain social situations, it's for the best.
Disagreements are part of life but try your best to not hold a grudge.
You care and that's the most important part!
SAGITTARIUS (NOVEMBER 22-DECEMBER 21)
Are you being your true authentic self, Sagittarius?
Striving for perfection can feel a lot on the daily.
Instead, why not make smaller attainable goals? The end game remains the same but let's forget the stress.
CAPRICORN (DECEMBER 22-JANUARY 19)
Searching for closure, Capricorn?
July could be the month you can finally close the chapter.
Protect your peace of mind and know that better things are coming.
AQUARIUS (JANUARY 20-FEBRUARY 18)
Please know that it's not selfish to make your happiness a priority.
Seriously, Aquarius! Prioritise the good vibes and positive energy around you.
It's time to feel inspired in new ways.
PISCES (FEBRUARY 19-MARCH 20)
Life is for learning, Pisces.
Put yourself out there and be present. Truly present.
Go after your dreams and work on you, for you!
ARIES (MARCH 21-APRIL19)
It's ok to feel frustration but what's your end goal, Aries?
Whether it's romantic relationships, work life or overall just feeling stuck in a rut – let July be the month of change.
Focus on yourself and know it will be worth it!
TAURUS (APRIL 20-MAY20)
Listen up Taurus, it's time to stop doubting yourself!
You're more than capable and more than worthy of it ALL.
Forget the fear of failure, instead know you can do anything you set your mind to.
Onwards and upwards only!
GEMINI (MAY 21-JUNE 20)
July is going to be a month of reflection for you, Gemini.
You've been none stop recently so of course the burn out is real.
Take a step back and give yourself a second to really soak up the memories you've made.
We're thinking Pinterest boards and polaroid DIY's.
Rest and relax, you deserve it!
Gifting the horoscope lover in your life? Shop all star sign inspired homeware here.
Why not shop summer trends by your star sign?