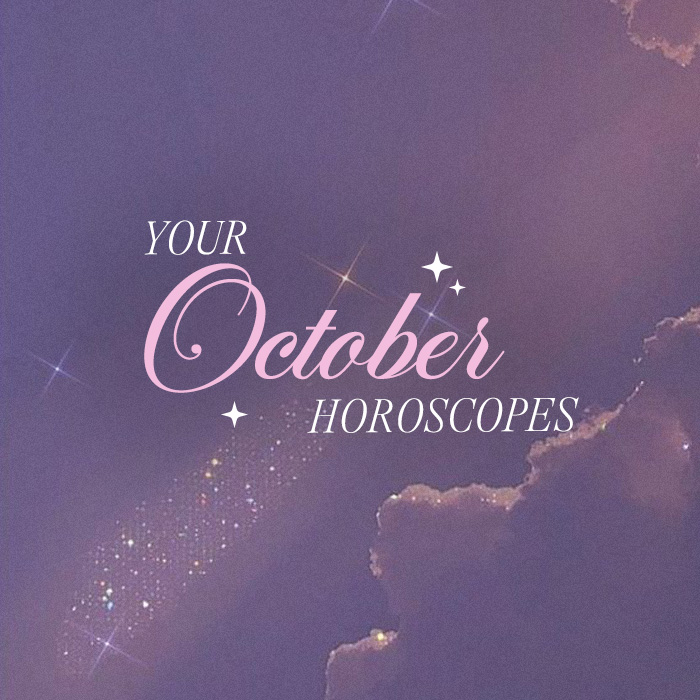 It's officially spooky season!
So, let's see what the month of October has in store for your sign.
Spoiler Gemini, looks like you might want to go to that Halloween party after all…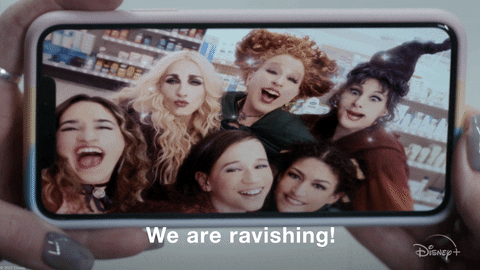 LIBRA (SEPTEMBER 23-OCTOBER 22)
You're living your best life right now, Libra.
You're focused on falling in love with who you are and that's something to be proud of.
You're ready to attract new experiences and best believe, they are coming.
Birthday season looks good on you!
SCORPIO (OCTOBER 23-NOVEMBER 21)
You're in a transformative state, Scorpio.
Stay focused and make space for new energy.
Dayby day. Little by little. Move forward with intention.
You've got this!
SAGITTARIUS (NOVEMBER 22-DECEMBER 21)
Feeling like you need a break from socials, Sagittarius?
Take a moment for yourself. You don't have to post it to prove it.
Cancel the comparison and instead count your blessings.
Stay kind to your heart, you're more than enough as you are.
CAPRICORN (DECEMBER 22-JANUARY 19)
Take back your joy, Capricorn.
Continue to show up for yourself.
You'll be amazed at what you attract after you start believing what you deserve.
AQUARIUS (JANUARY 20-FEBRUARY 18)
You're aligned for greatness, Aquarius.
Trust the process and try not to get caught up in what everyone else is doing.
Remain focused on your goals. Be kind to yourself.
Things will work out exactly as they should.
PISCES (FEBRUARY 19-MARCH 20)
Romanticise your life on the regular, Pisces. Find the joy in the ordinary.
Why not start by appreciating something you may see as mundane?
The early morning commute or stopping off for a coffee…
Try to look forward to each and every day.
ARIES (MARCH 21-APRIL19)
It's all about mindset, Aries.
You must keep reminding yourself why you decided to move forward.
What's ahead of you is worth healing for so, keep on going. Inner peace is the new success.
TAURUS (APRIL 20-MAY20)
We know the soft girl aesthetic is trending right now, but what about the softer way of life, Taurus?
A life of ease, peace, comfort and intentional happiness.
Take a step back and make space for this new relaxed way of living.
GEMINI (MAY 21-JUNE 20)
Stay curious, Gemini.
The countdown to Halloween has started and who knows what the night might bring…
Say yes to all the plans and simply let fate take the lead this month.
CANCER (JUNE 21-JULY 22)
Enjoy every given moment, Cancer.
Now is the time to go after dreams, not people.
Be grateful for every phase of your life but, never stop working on the bigger picture.
Good things are coming!
LEO (JULY 23-AUGUST 22)
Access to your energy is a privilege, ensure you're only allowing particular people in.
Seriously, Leo. It's never a selfish act to make your happiness a priority.
VIRGO (AUGUST 23-SEPTEMBER 22)
This month is going to be all about being the truest version of yourself.
Success and abundance are headed your way, Virgo.
Hoping to match your mani to your Halloween costume?