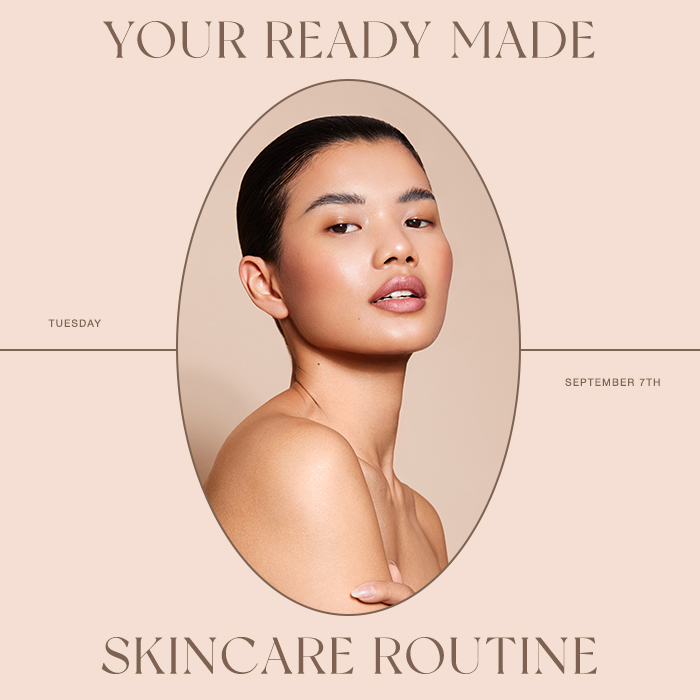 Good skin days incoming..
Your Ready Made Skincare Routine
We get it girl, you want to take better care of your skin but it can be hard figuring out which products come first, what will work for your skin type and let's be honest – we need a quick routine we can get done before/after work.
Well, good news as we've done the hard work for you, this is your ready made skincare routine!
First things first, you can differ which products you use from day to night.
Cleanser is perfect for when you wake up in the morning and also to remove your make up at night.
For make up removal it's good to opt for a cleansing oil which will dissolve your makeup without stripping your skin. Then follow with a gentle creamy cleanser, we love this Pixi Rose one!
PRETTY LITTLE SKIN CLEANSING BALM
Toners should feel lightweight on your skin.
They are basically priming your face to allow other products to be absorbed easily, for daytime opt for something lightweight and for evening we love the Overnight Dream Mist from Revolution.
L'OREAL PARIS FINE FLOWERS TONER FOR NORMAL TO DRY SENSITIVE SKIN
REVOLUTION SKINCARE OVERNIGHT CALMING DREAM MIST
Think of serums as a boost for your skin.
We know it can be overwhelming deciding which serum to choose but once you have a good understanding of your skin type you'll be able to work out which works for you.
Whether you're after extra vitamin C, hyaluronic acid or even want to trail out one with a self tanner. There are endless options to choose from.
REVOLUTION SKINCARE TARGETED BLEMISH SERUM 2% SALICYLIC ACID
ISLE OF PARADISE HYGLO HYALURONIC SELF-TAN FACE SERUM
When it comes to eye cream it's all about prevention.
Try to work an eye cream into your skincare routine as you'll thank yourself later.
REVOLUTION SKINCARE 10% VITAMIN C BRIGHTENING POWER EYE SERUM
When it comes to spot treatments, the majority will be applied at night.
Whenever you apply just ensure it is before your moisturiser to really allow the spot treatment to do it's job. From blemish lotion to stick on patches – the choice is yours!
NIP+FAB SALICYLIC FIX BLEMISH LOTION EXTREME 2%
BREAKOUT AID DOTS FOR SPOTS AND BLEMISHES 48 SALICYLIC ACID INFUSED ACNE DOTS
REVOLUTION SKINCARE OVERNIGHT TARGETED BLEMISH LOTION
You guessed it, moisturiser. No matter what formula you go for just ensure you are moisturising twice daily.
For the AM opt for something a little more lightweight and gentle. Then you can save the heavier formulas for the evening.
GARNIER OIL-FREE PERFECTING ALL-IN-1 BB CREAM SHADE LIGHT TINTED MOISTURISER SPF 25
Always remember to apply your SPF too!
Shop all skincare here.