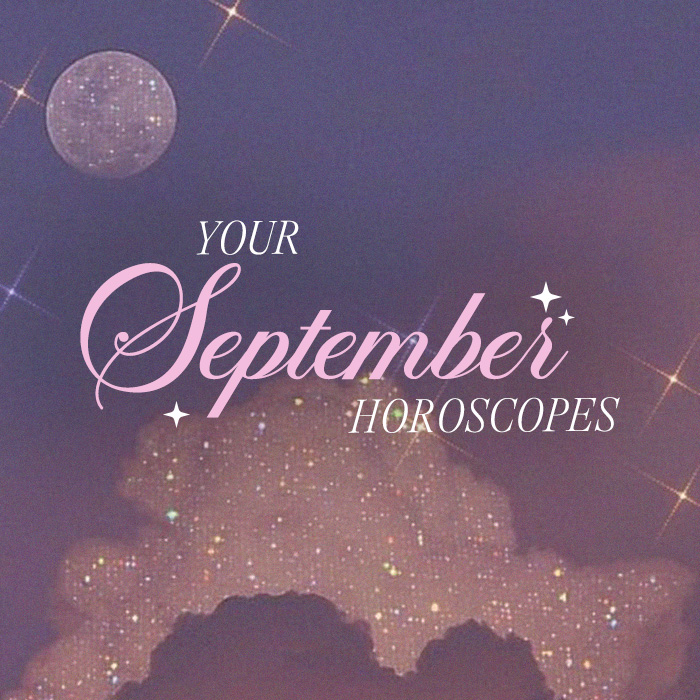 Whilst the sun is shining and autumn is practically on pause at the moment, September is still set to bring new feels to your monthly mood.
So, shall we see what's on the cards for your sign?
Here are your PrettyLittleThing Horoscopes for September 2023.
VIRGO (AUGUST 23-SEPTEMBER 22)
In true Virgo style, you are shining this month.
The to-do list is lengthy and that's exactly how it should be for birthday season.
September will be full of peace and self-love. Go make those birthday memories girl!
LIBRA (SEPTEMBER 23-OCTOBER 22)
We know things are feeling a little off right now, Libra.
Whilst it's hard to come to terms with disruption in your social circle, this important realisation has happened for a reason.
Surround yourself with the people who make you feel your best self, it's what you deserve.
SCORPIO (OCTOBER 23-NOVEMBER 21)
This optimistic atmosphere is exactly what we're wanting for September, Scorpio.
Here's to you and the excitement of what the future holds. Make the last months of 2023, your very best yet.
SAGITTARIUS (NOVEMBER 22-DECEMBER 21)
Yes, to the progress you're making, Sagittarius.
You're excited about the moves you're making towards your dreams and rightly so.
Keep working hard and know it will be more than worth it. You're capable of it all.
CAPRICORN (DECEMBER 22-JANUARY 19)
Try not to overcommit, Capricorn.
There are only so many hours in the day and it's ok to say no.
Prioritise the things that are most important to you and know the rest will wait.
Aim to reconnect with the things you need most.
AQUARIUS (JANUARY 20-FEBRUARY 18)
You've written your TikTok inspired manifestation list and now it's time to continue forward on your path, Aquarius.
Have fun with it! Who knows what could happen?
PISCES (FEBRUARY 19-MARCH 20)
You show up authentically on the daily and don't think that goes unnoticed, Pisces.
As you continue to grow, aim to look around and take note of those who grow with you.
ARIES (MARCH 21-APRIL19)
September is set to be your best month yet, Aries!
You're making progress, but you already knew that.
Keep doing what you're doing, and the good vibes will keep on coming.
TAURUS (APRIL 20-MAY20)
You're focused on your health and routine right now, Taurus.
Pilates classes and coffee runs are the goal for September and honestly, we're here for it.
Continue to invest in these good habits knowing the hard work will be worth it in the long run.
GEMINI (MAY 21-JUNE 20)
Remember, there is nothing you can't handle, Gemini.
Be brave with your decisions this month.
Just be sure to keep in mind that there's no harm in letting people know if you're in need of a helping hand.
It's ok to lean on your loved ones when you need to.
CANCER (JUNE 21-JULY 22)
Seeing angel numbers? Don't let them pass you by, Cancer.
It's time to leave any unwanted baggage behind, you don't need the distraction.
Visualise your higher self then continue to show up as her.
LEO (JULY 23-AUGUST 22)
Growth comes from showing up, Leo.
Continue to do so, particularly when you don't feel quite up to it.
You are so much more than your bad days.
Celebrating Virgo season? Serve style with these birthday outfits.