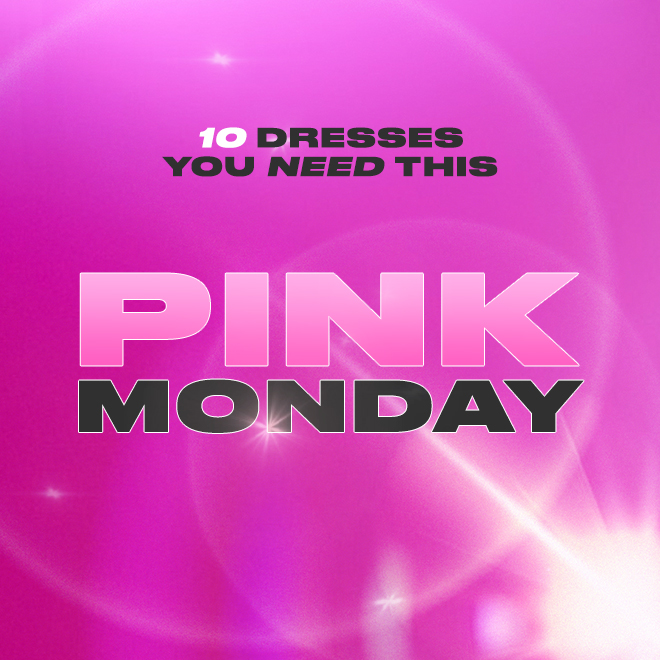 One for every mood!
10 Dresses You Need This Cyber Monday
No matter what your upcoming plans, Pink Friday is the perfect time to update your dress collection.
From major styles steals with dresses up to 99% off to sequin deets that'll put you in the party mood easily.
Whatever your vibe, we have you covered! Knitwear, midaxi, mini… You want it? We got it!
Best believe you're going to wanna secure the bag now to make the most of Pink Monday here at PrettyLittleThing.
Cream Faux Leather Button Down Blazer Dress
Camel Structured Contour Rib Sleeveless Bodycon Dress
Blue Marble Print Mesh Halterneck Ring Cut Out Bodycon Dress
Taupe Rib Asymmetric Contrast Seam Short Sleeve Bodycon Dress
Green Ribbed High Asymmetric Neck Sleeveless Midi Dress
Black Waffle Rib Asymmetric Multi Strap Midaxi Dress
Cream Long Sleeve Blazer Dress
Black Woven Double Breasted Tie Waist Shoulder Pad Blazer Dress
Plus Emerald Green Diamante Trim Blazer Dress
Black Knitted Cut Out Bodycon Dress
Shop all dresses here!