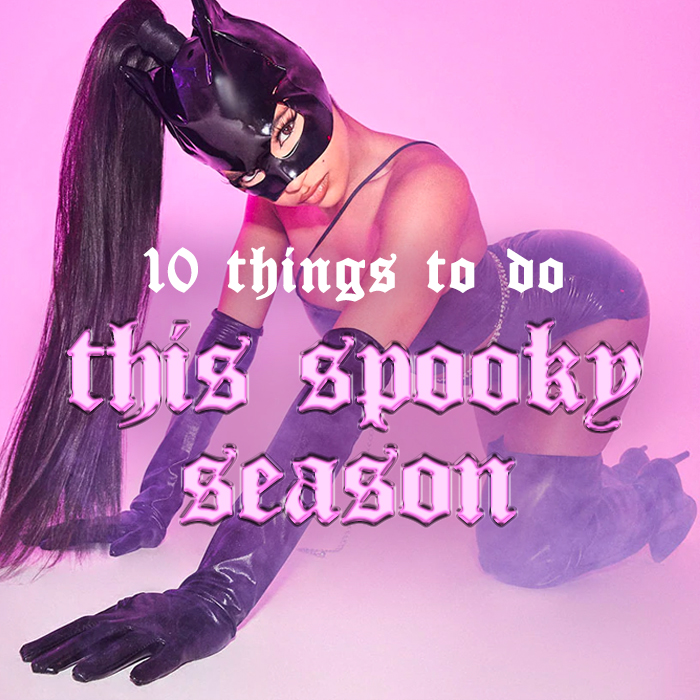 10 Things To Do This Spooky Season
Spooky season has crept up on us quick this year. Don't have your plans sorted? Don't stress, we've got you gal. Here's our list of 10 things to do this spooky season to get you in the Halloween spirit.
#1 Have a Horror Movie Marathon
There's nothing better than getting all cozied up for a movie night complete with loads of sweet treats. Get some spooky films on, chill out and try not to freak out.
#2 Get Boo-zy with Spooky Cocktails
Staying in this Halloween? Shake things up and create some creepy cocktails at home. There's a skeleTON of Halloween cocktail ideas online from blood-coloured cocktails to spooky sangrias.
#3 Enjoy a Pumpkin Spice Latte
Switch up your go-to coffee order for a pumpkin spice latte and give your morning caffeine kick a seasonal twist. P.S. if you've not got much of a sweet tooth just ask for less syrup!
#4 Trick or Treat Yo'self
Lift your spirits and treat yo'self like the Hallow-queen you are with some self-care.
#5 Bake Creepy Cupcakes
Get your apron on sis and make some bewitching bakes this season or keep things simple with some tasty toffee apples.
#6 Throw a Virtual Halloween Party
Things might be a lil different this spooky season but you can still have fun with your dolls. Why not host a virtual Halloween party, get dressed up and bring back the quiz nights with your girl gang?
#7 Go to a Drive-Thru Cinema
Drive-thru cinemas have made a big come back and we're here for it! Check out your local drive-thru cinema venues for Halloween-themed movie nights and make it a date.
#8 Switch up your playlist
Involve all your senses this spooky season and create your own Halloween playlist or check out some on Spotify.
#9 Try Out a Halloween Makeup Look
Put your makeup skills to the test and try out some Halloween makeup looks. #TooCuteToSpook
#10 Go to a Pumpkin Patch
We saved our favourite Halloween activity for last…Visiting a pumpkin patch is sure to get you in the spooky spirit (and makes a good photo op for the gram!).