Hey doll, it's Halloween month! So this means it's time to start planning something super exciting. Celebrating Halloween is a must (of course) and whether you want to go full-on DIY or just keep things cool and casual, we've rounded up some seriously spooky party ideas to make sure you have your night in all planned out.
Halloween Party Ideas
Murder Mystery Game
If you simply CBA going out on Halloween night, why not get stuck right in with a Murder Mystery game? You can either get creative and set up a real-life mystery game around the house or just simply go out and buy a board game. Get your suspects rounded up and get finding clues!
Halloween Style Sleepover
First of all get on your Halloween T-shirt and fave comfy bottoms and get ready to chill out in style. Round up your favourite treats and start creating some spooky recipes to get into the theme of things, decorate the table with some cute decorations and finish off with Halloween accessories to fill the room. Get your fave horror movies at the ready because you're in for a totally fab night. There's no promise that a Ouija board won't make an appearance though…
Halloween Movie Quiz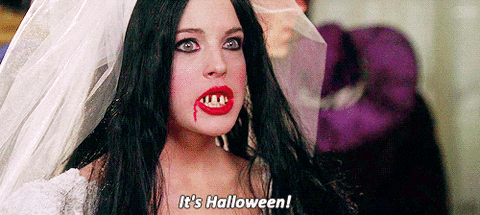 Staying in with a horror film your thing? You're gonna be good at this one then. Round up your best girls and get quizzing! You can either make this from scratch yourself or if lazy is more your vibe, you'll find some already made for you on the internet. Why not get in some of your fave beauty pieces as the prices for your besties.
Ghost Stories Around A Fire
There is literally nothing better than chilling around a campfire with your dolls right? Switch things up for Halloween, ditch the guitar music and swap it for some spooky Halloween tales. Whether they're true stories or not, you're in for a spooky night.
Halloween Pre-Drinks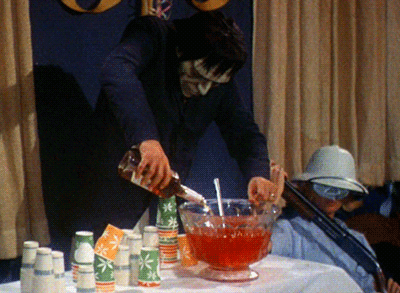 If you've already got plans to hit the town for some October fun, you're gonna need plans for pre-drinks. Here is when you can get creative and make some Halloween themed cocktails, whether that be a spooky sunrise or a zombie apocalypse, you can forget the trick because you're in for a treat.