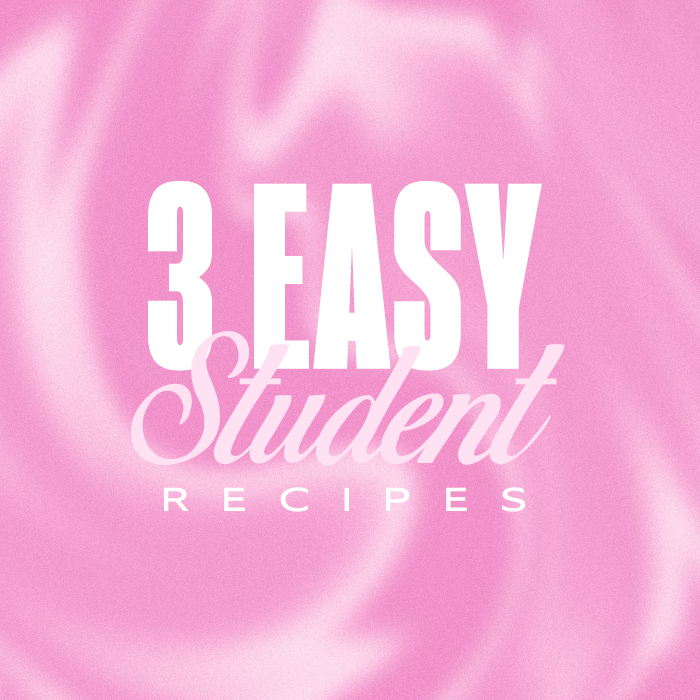 Wondering what should I cook as a student?
Today we're sharing three super easy student recipes that won't break the bank but are also perfect to share with your uni housemates.
Budget friendly pizza, pasta bake and cookies? We got you!
Pizza Please!
For those days when wanting pizza but budget means delivery is a no-go…
Why not make quick and easy pizza with your new flat mates?
This recipe is for a simple margarita pizza but you could add extra toppings if wanting something a little extra.
You'll need:
olive oil, for the tray
200g plain flour
7g packet easy-blend dried yeast
1 tsp sugar
125ml warm water
85ml passata
100g mozzarella, half grated, half chopped
2 tbsp grated parmesan or vegetarian alternative
small bunch basil, half chopped, half left whole
Step One:
Heat oven to 240C/220C fan/gas 9. Oil a 20 x 24cm baking tray.
Mix the flour, yeast, ¼ tsp salt and the sugar in a bowl, then stir in the water.
Bring the mixture together, knead until smooth, then press into the oiled tray.
Step Two:
Spread passata over the dough, leaving a thin border round the edge.
Season the passata, then sprinkle with the chopped basil, the mozzarella and the Parmesan, and bake for 15-20 mins or until cooked through.
Scatter with the remaining basil and serve.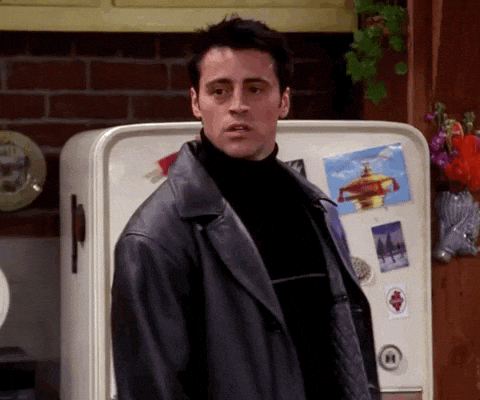 Cheesy Broccoli Pasta Bake
What better for cosy season than pasta bake? Perfect for when you're wanting a taste of home too.
It's giving snug autumn vibes.
You'll Need:
280g penne
280g broccoli, cut into florets
25g butter
25g plain flour
300ml milk
1 tbsp wholegrain mustard
140g mature cheddar, grated
Step One:
Cook the pasta, adding the broccoli for the final 4-5 mins and cooking until tender.
Drain well, then heat the grill.
Step Two:
Heat the butter in a saucepan and stir in the flour.
Cook for 1 min, then gradually add the milk, stirring well between each addition.
Bring to the boil, stirring, then simmer for 2 mins, before stirring in the mustard, half the cheese and seasoning.
Step Three:
Mix the pasta and broccoli into the sauce and spoon into an ovenproof dish.
Scatter over the remaining cheese and place under a hot grill for 3-4 mins until golden and bubbling.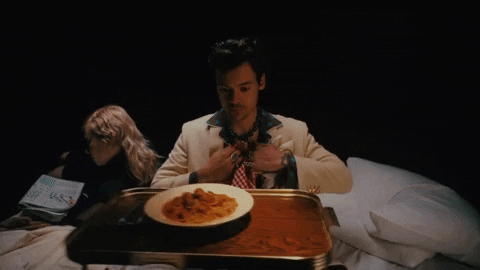 Chocolate Chip Cookies
Obv, everyone loves cookies so why not make them from scratch?
Plus, there will plenty to share with your new uni housemates!
You'll Need:
150g salted butter, softened
80g light brown sugar
80g granulated sugar
2 tsp vanilla extract
1 large egg
225g plain flour
½ tsp bicarbonate of soda
¼ tsp salt
200g plain chocolate chips or chunks
How To Make:
Heat the oven to 190C/fan170C/gas 5 and line two baking sheets with non-stick baking paper.
Put 150g softened salted butter, 80g brown sugar and 80g granulated sugar into a bowl and beat until creamy.
Beat in 2 tsp vanilla extract and 1 large egg.
Sift 225g plain flour, ½ tsp bicarbonate of soda and ¼ tsp salt into the bowl and mix it in with a wooden spoon.
Add 200g plain chocolate chips or chunks and stir well.
Use a teaspoon to make small scoops of the mixture, spacing them well apart on the baking trays. This mixture should make about 30 cookies.
Bake for 8–10 mins until they are light brown on the edges and still slightly soft in the center if you press them.
Once the cookies cool out of the oven, you're good to dive in!
All recipe inspo taken from BBC Good Food.
Wanting to level up your student accommodation?
Searching for student room inspo?