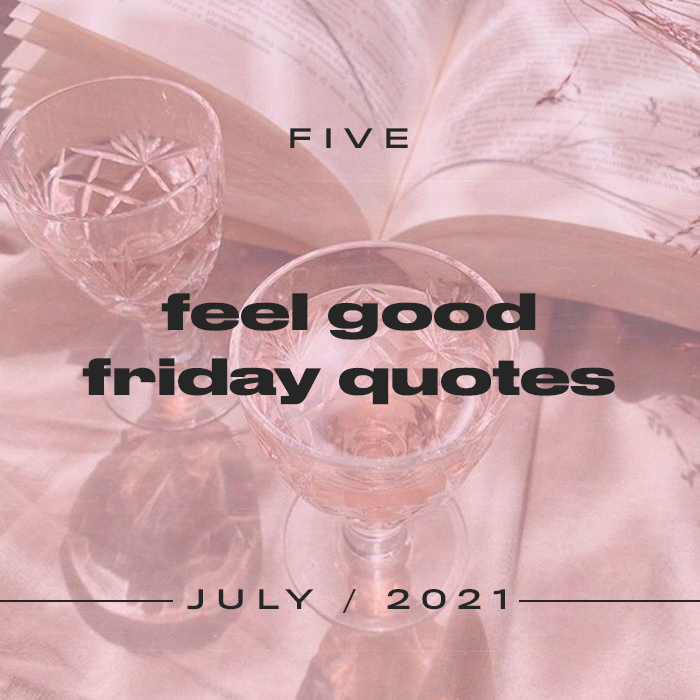 It's Friday! Whoo-hoo!
5 Feel Good Friday Quotes
There's no better feeling than clocking out of work on a Friday afternoon knowing you've got a full 2 days (hopefully) to do whatever you please. But, if you need that final push to get you rolling out of bed in the morning rather than hiding under the duvet, then we've rounded up our favourite feel good Friday quotes to kick off your weekend with a high.
Whether you're looking forward to partying it up with your gals, binging on your fave TV show, or are ready to slay the weekend with some personal projects you've been waiting to get started on – keep scrollin' for some feel good Friday quotes to get you weekend ready.
#1. Your present circumstances don't determine where you can go; they merely determine where you start.
Nido Qubein
#2. Challenges are what make life interesting and overcoming them is what makes life meaningful.
Joshua J. Marine
#3. Take a deep breath. Inhale peace, exhale happiness.
A.D. Posey
#4. Be thankful for what you have and you will end up having more.
Oprah
#5. Be who you are and say what you feel, because those who mind don't matter, and those who matter don't mind.
Dr. Seuss