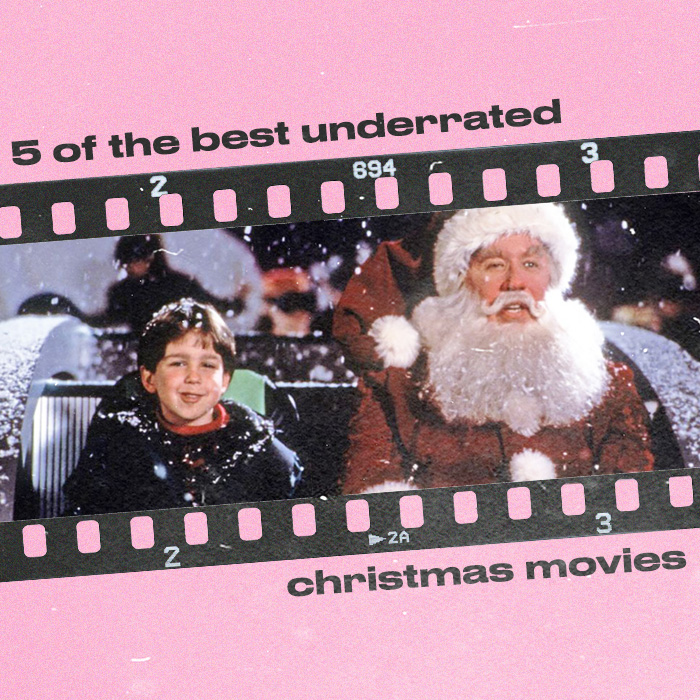 It's freezing outside, the hot choc is bubbling away and Christmas is around the corner – it can only mean one thing…
We are watching every and any Christmas film we can get our hands on!
5 of the Best Underrated Christmas Films
If you're anything like us and have seen the classics a million times (lets be honest, we can recite Elf by heart), then you may be looking for some fresh festive content to enjoy this holiday season.
Scroll through Netflix no more! Peep below our five top picks of the best underrated Christmas films that are guaranteed to get you in the spirit this December.
4 Christmases
Every Christmas, couple Brad (Vince Vaughan) and Kate (Reese Witherspoon) go on holiday to avoid spending the season with their families. However when some bad weather means their exotic plans are put on hold, the pair have to face the festivities with all four of their divorced parents in one day!
Despite bracing themselves for the worst, the couple end up discovering new secrets about their partner causing them to question their compatibility and if they really know each other at all. From pushy mothers to chaotic siblings, this Christmas comedy tests the strength of Brad and Kate's relationship and whether they really do want the same things…
The Santa Clause
After Santa falls off of his roof, toy salesman Scott Calvin (Tim Allen) decides to put the now-empty suit on to humour his son Charlie before taking on the task of delivering the sleighs remaining presents that Christmas Eve. When they reach the North Pole to return the sleigh, Scott comes to realise putting on the suit meant he had unknowingly agreed to becoming the next Santa (as stated in the Santa clause).
Despite dismissing Charlie and narrowing their magical evening down to a dream, Scott's snow white hair, rapid weight gain and sweet cravings leave him with the realisation that he is, indeed, Santa. Fronting challenges from his ex-wife to stop misleading their son, Scott now faces the task of proving he is who Charlie says he is, all while Christmas Eve is fast approaching…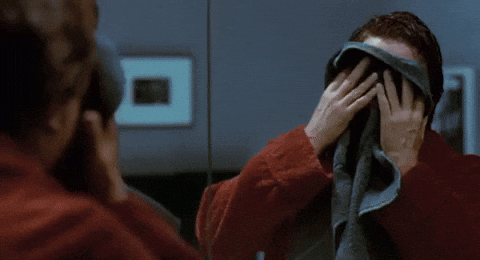 Arthur Christmas
Despite the technical advances Santa's eldest son Steve has made, the North Pole is in a panic as they come to realise a system glitch has led to the misplacement of a child's present after the big delivery on Christmas Eve. Regardless of everyone telling him it's impossible to rectify at such late notice, Santa's youngest (and somewhat useless) son Arthur is determined to get this present delivered and prove himself to his father.
With the help of his grandfather, Bryony the elf and some retired reindeers, the trio takes the reigns of grandfather's old sleigh to ensure Gwen's present is wrapped and under her tree before she awakens Christmas morning. Possibly one of the cutest films ever?!
Nativity!
After bitter primary school teacher Paul Maddens (Martin Freeman) is tasked with putting on the nativity play, he spins a lie to his opposing-school counterpart (Jason Watkins) that a Hollywood producer is coming to watch and make a film out of their production. Suddenly the news gets out and Paul has the challenge of actually getting Hollywood to come to Canterbury, whilst taking on his least-favourite holiday head on.
Supported with an iconic soundtrack of original songs, some incredibly talented kids and, of course, Mr Poppy (Marc Wooton), this Christmas film is iconic and we will be watching multiple times this December.
Disney's A Christmas Carol
Disney's animated version of the festive classic 'A Christmas Carol' harbors a star studded cast, retelling the infamous story of the miserable Ebenezer Scrooge (Jim Carrey). When Scrooge's spitefulness gets the better of him, he's greeted by three Christmas spirits who show him the error of his ways in hopes he'll become a better man.
Taking place on a snowy London Christmas Eve, we see why Scrooge became the cruel man we all know and the impact his selfishness has on those around him. A story I'm sure we all know, but the Disney animation takes the infamous novel to another level!