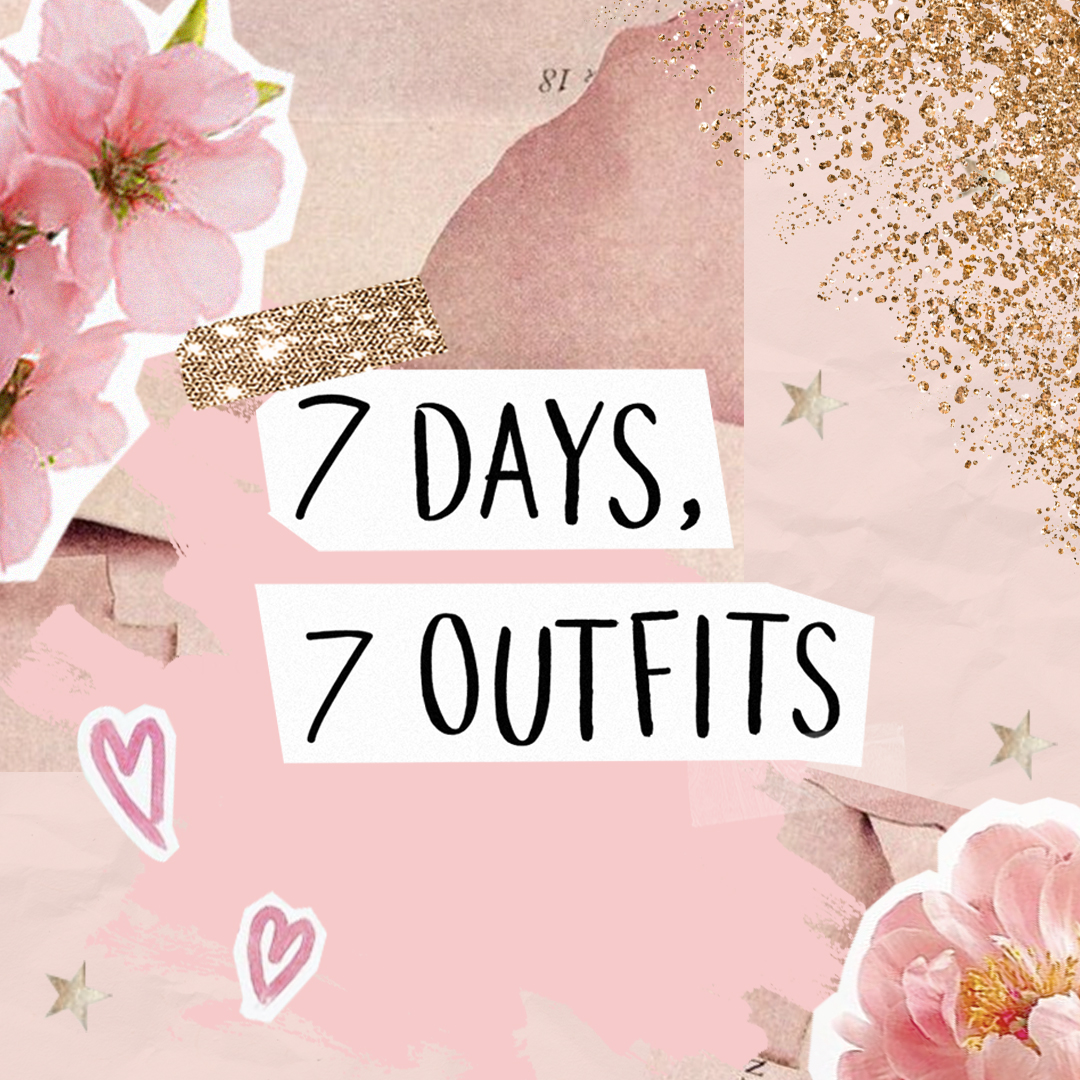 Monday? Already. Sigh.
The weekend is over and it's time to boss your way through the week – the only way we know how, of course. Time for some boss b*tch outfits for wherever your week might take you.
7 DAYS 7 OUTFITS
Monday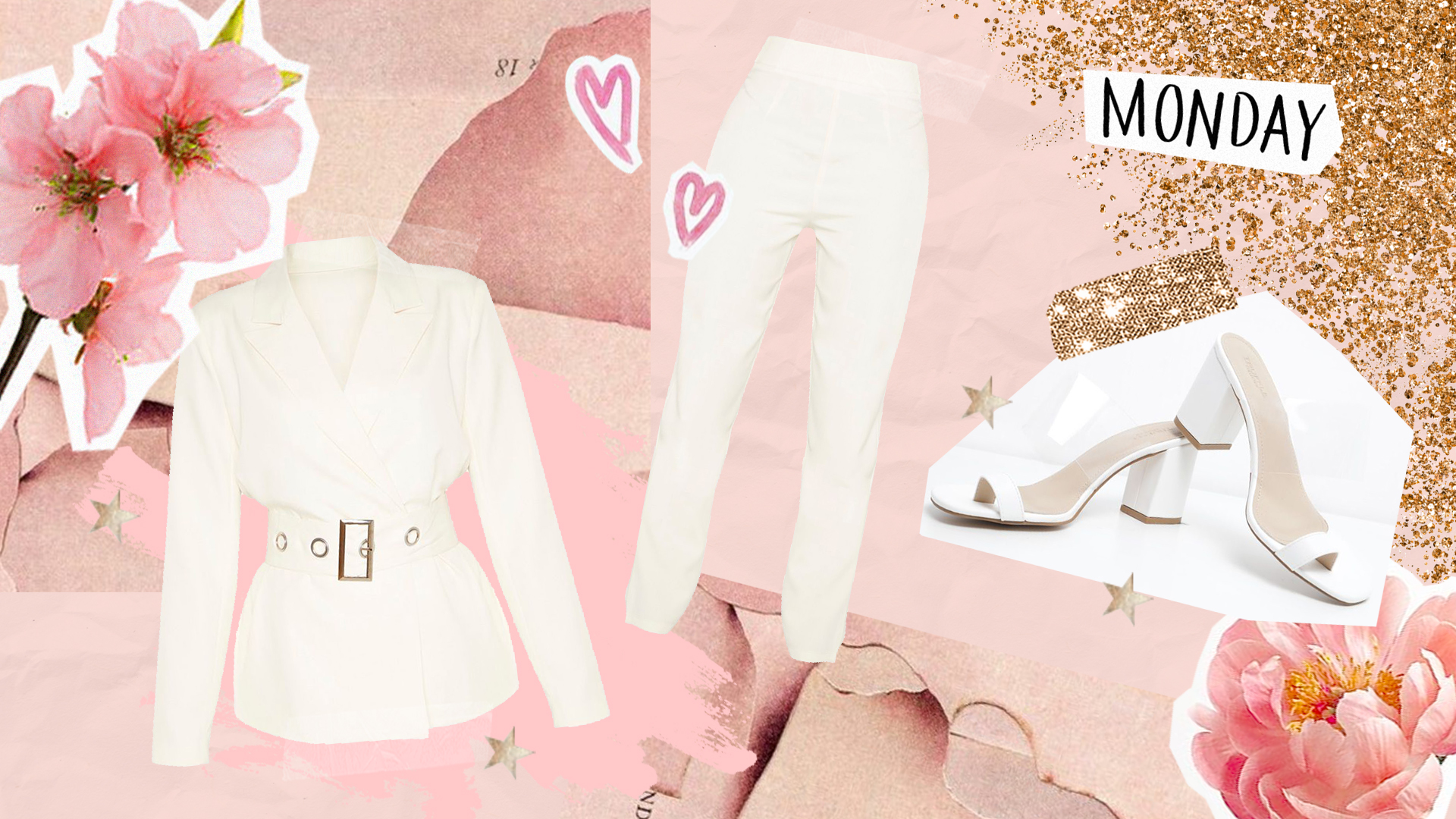 Suit up.
Monday blues? No time for those here. Tackle your Monday meetings with a two piece suit and show them who's boss.
SHOP THE BLAZER SHOP THE TROUSERS SHOP THE SANDALS
Tuesday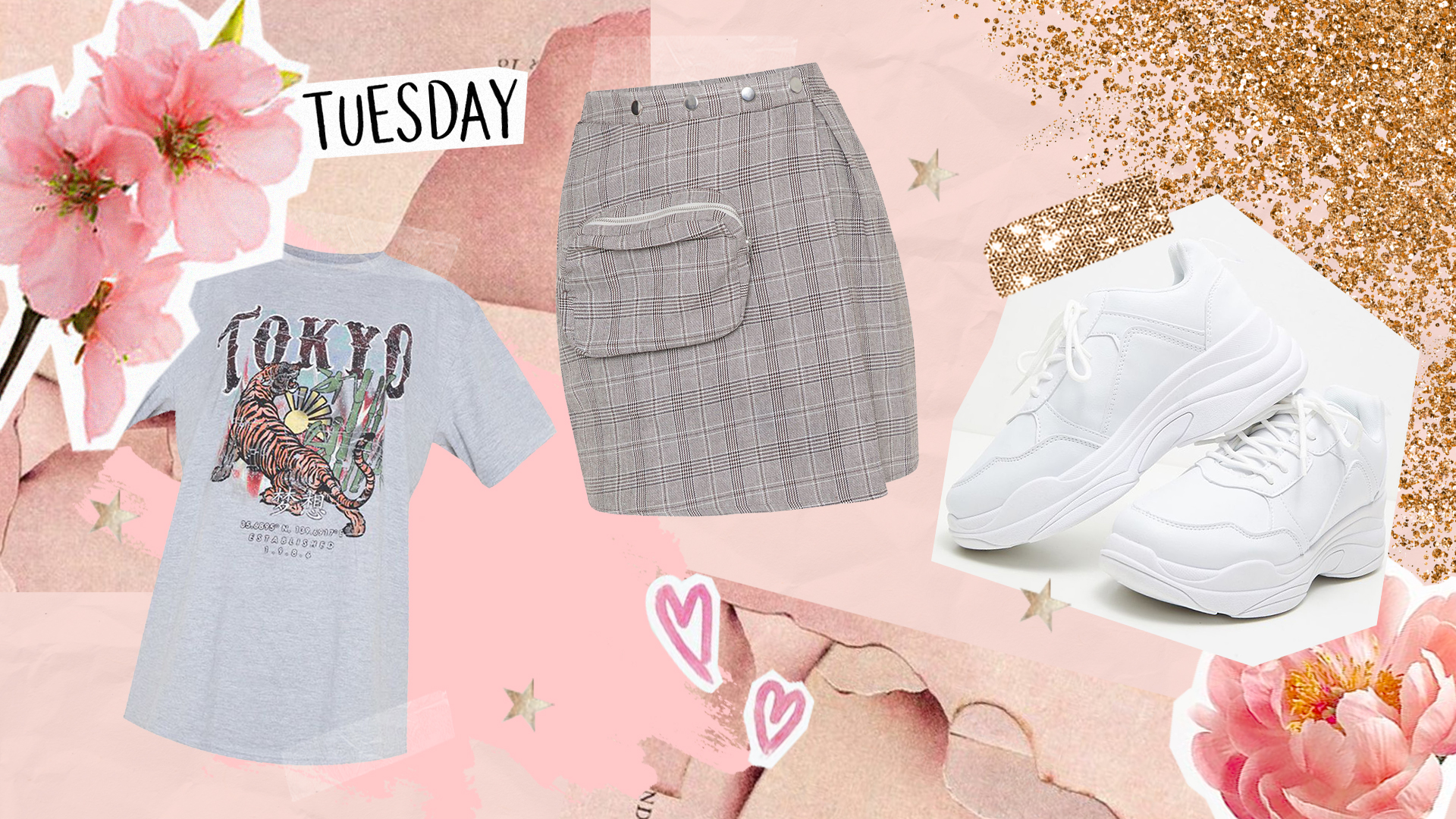 Keepin' it simple whilst still lookin' like you made the effort.
Graphic tees are in this season and with a pair of chunky trainers and a printed mini skirt to show off those pins you'll be lookin' all kinds of fire.
SHOP THE T-SHIRT SHOP THE SKIRT SHOP THE TRAINERS
Wednesday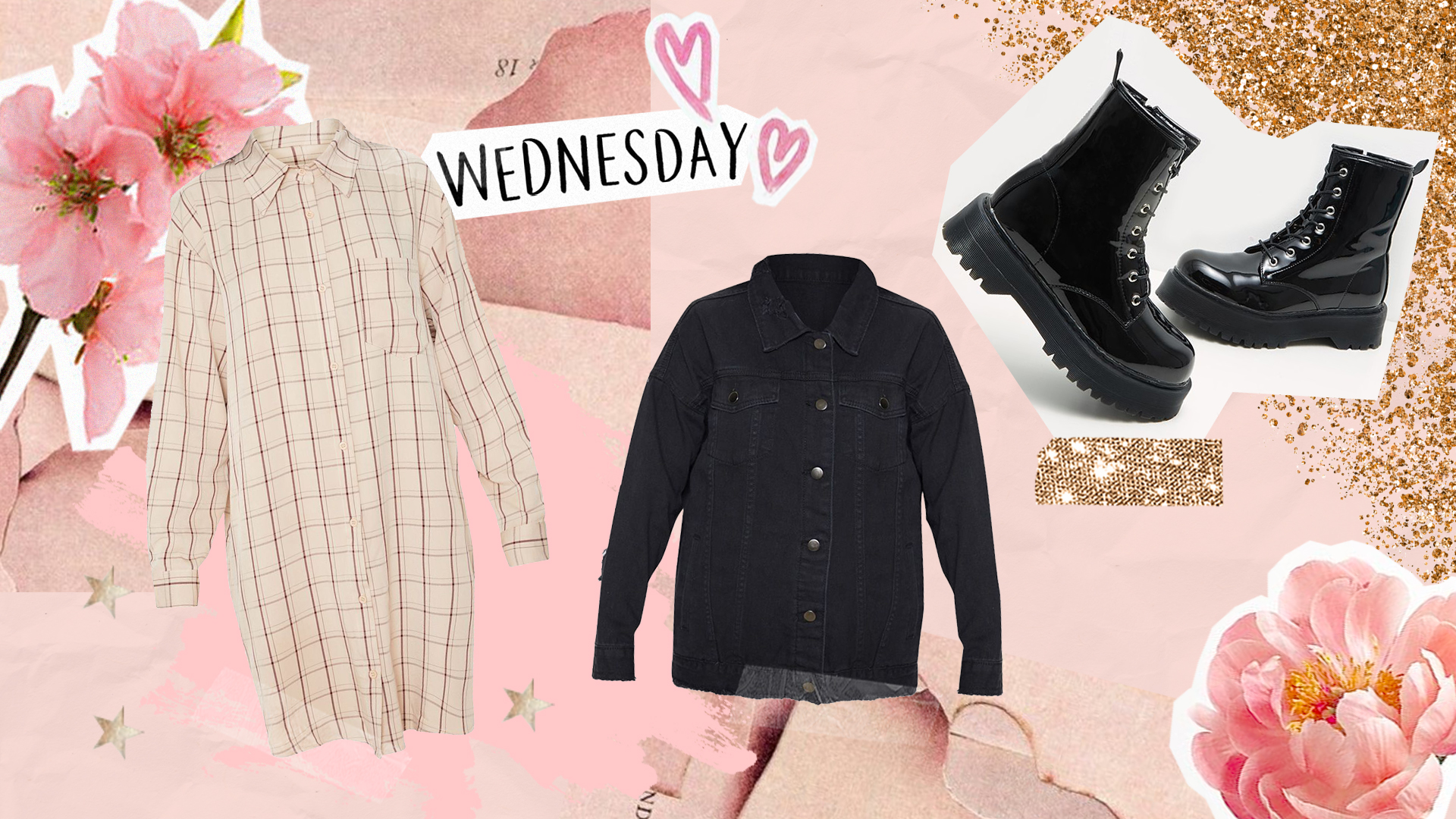 Bringin' the edge to the office.
You've made it this far, midweek is all about the dressed down vibes without letting your style drop off. Throw on an oversized shirt with a statement belt and finish off the look with biker boots and a denim jacket.
SHOP THE SHIRT DRESS SHOP THE JACKET SHOP THE BOOTS
Thursday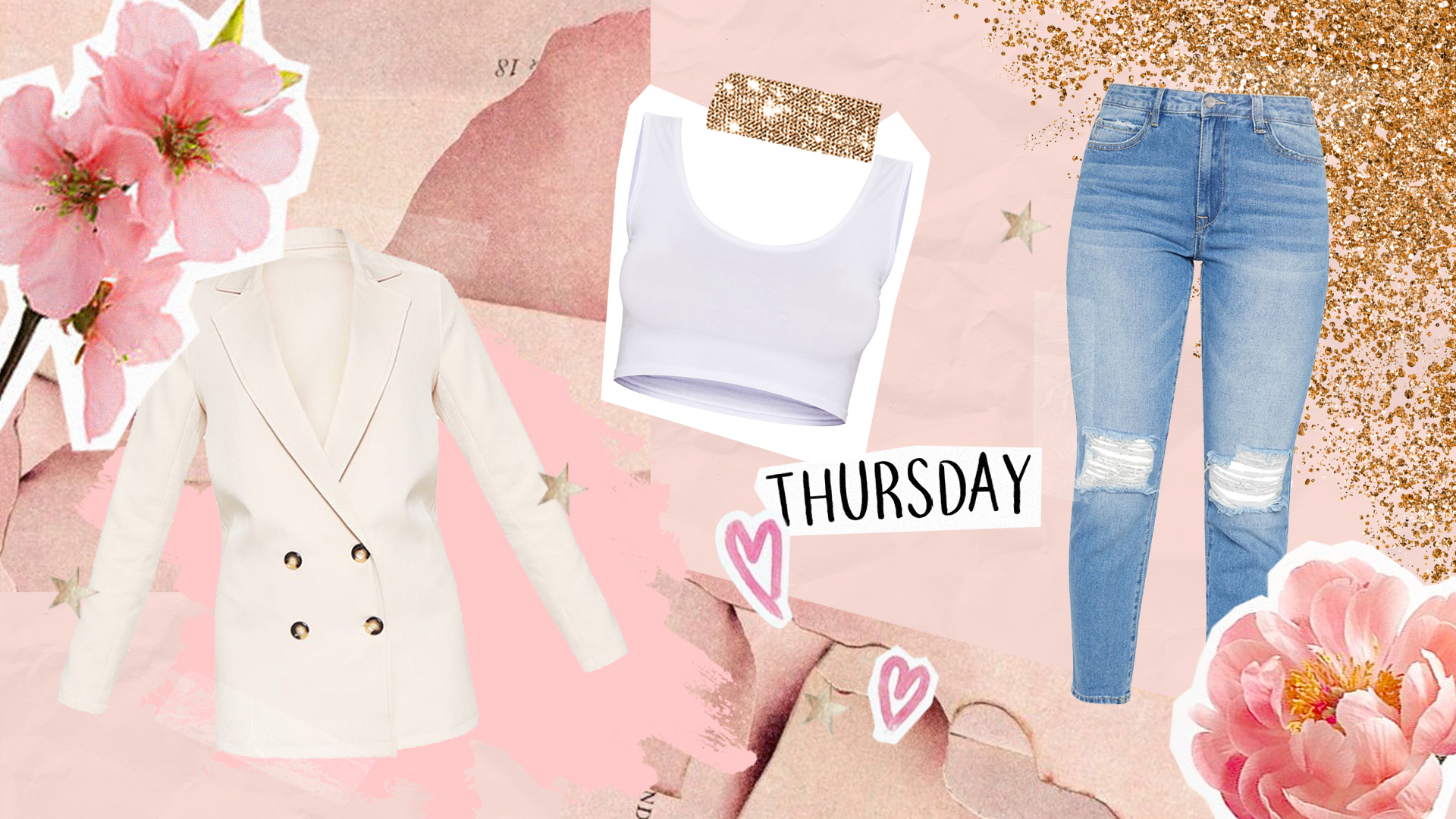 It's almost the weekend and we're livin' for it.
The perfect excuse to get a bit risky with your outfit – style a tailored blazer with a simple cropped vest and flattering mom jeans. It's basically Friday anyway, right?
SHOP THE BLAZER SHOP THE CROP SHOP THE JEANS
Friday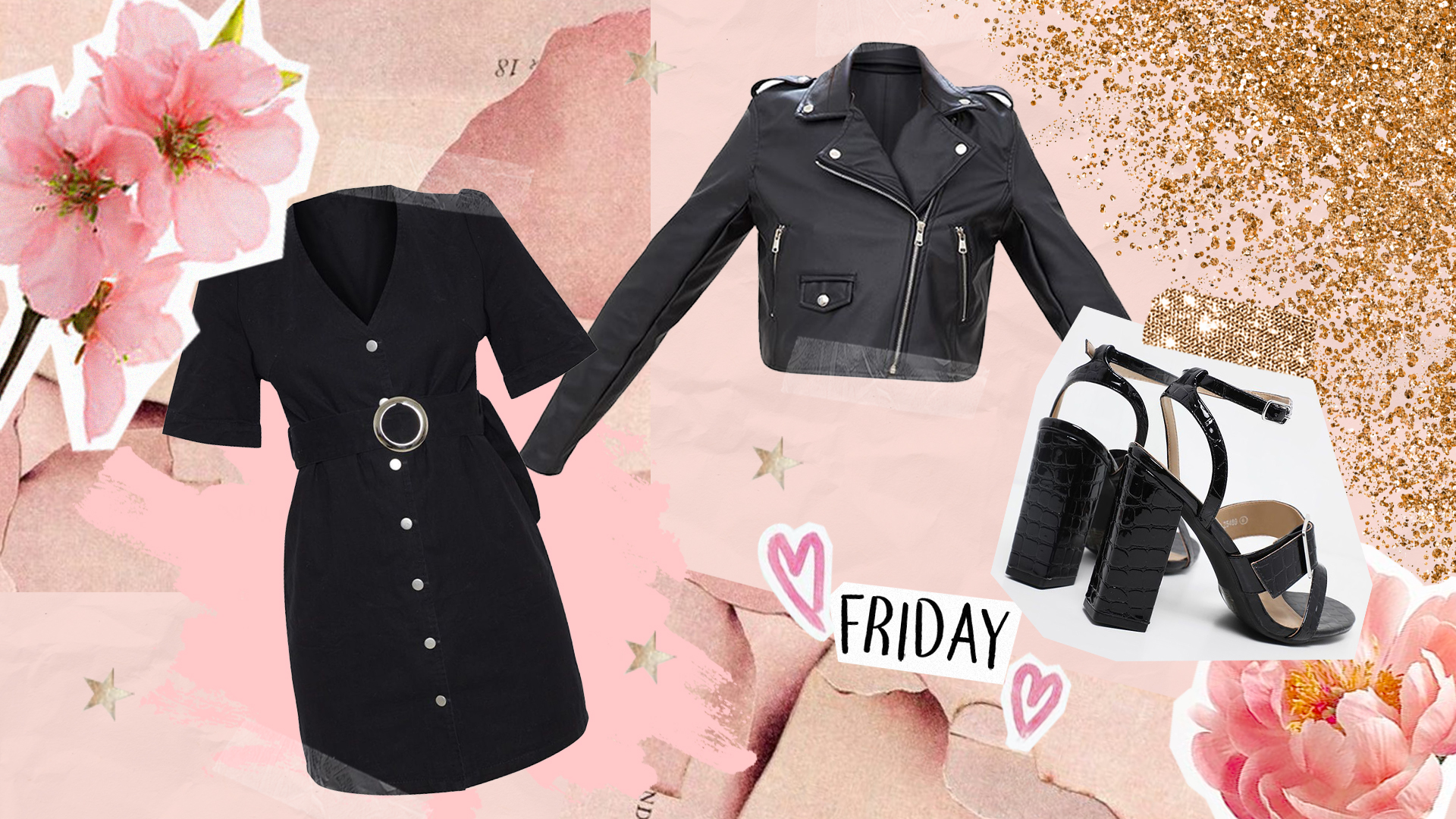 Yass, it's Friday.
Once Friday comes around we've got weekend feels of all kinds. When you're busy bossing your work life it can be difficult to balance rushing out for drinks with the girls on a Friday night. Make sure your work attire can be dressed up or down, we love a cute dress that can be worn casual with trainers in the day or dressed up with heels after dark.
SHOP THE DRESS SHOP THE JACKET SHOP THE HEELS
Saturday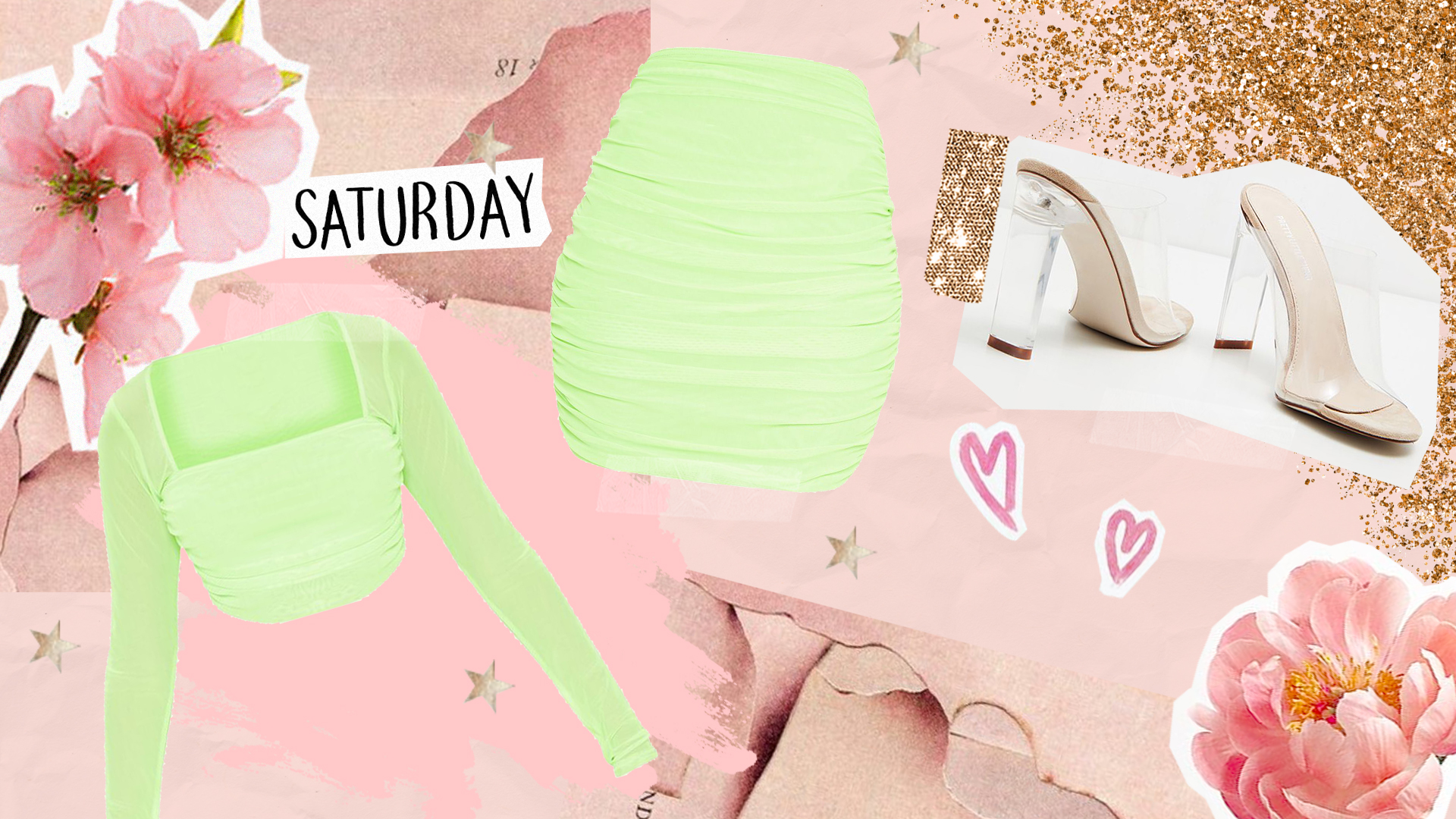 Going out-out means you can dress a little crazier than usual.
As always, you're shinin' bright and this neon two piece will cause all kinds of drama.
SHOP THE TOP SHOP THE SKIRT SHOP THE HEELS
Sunday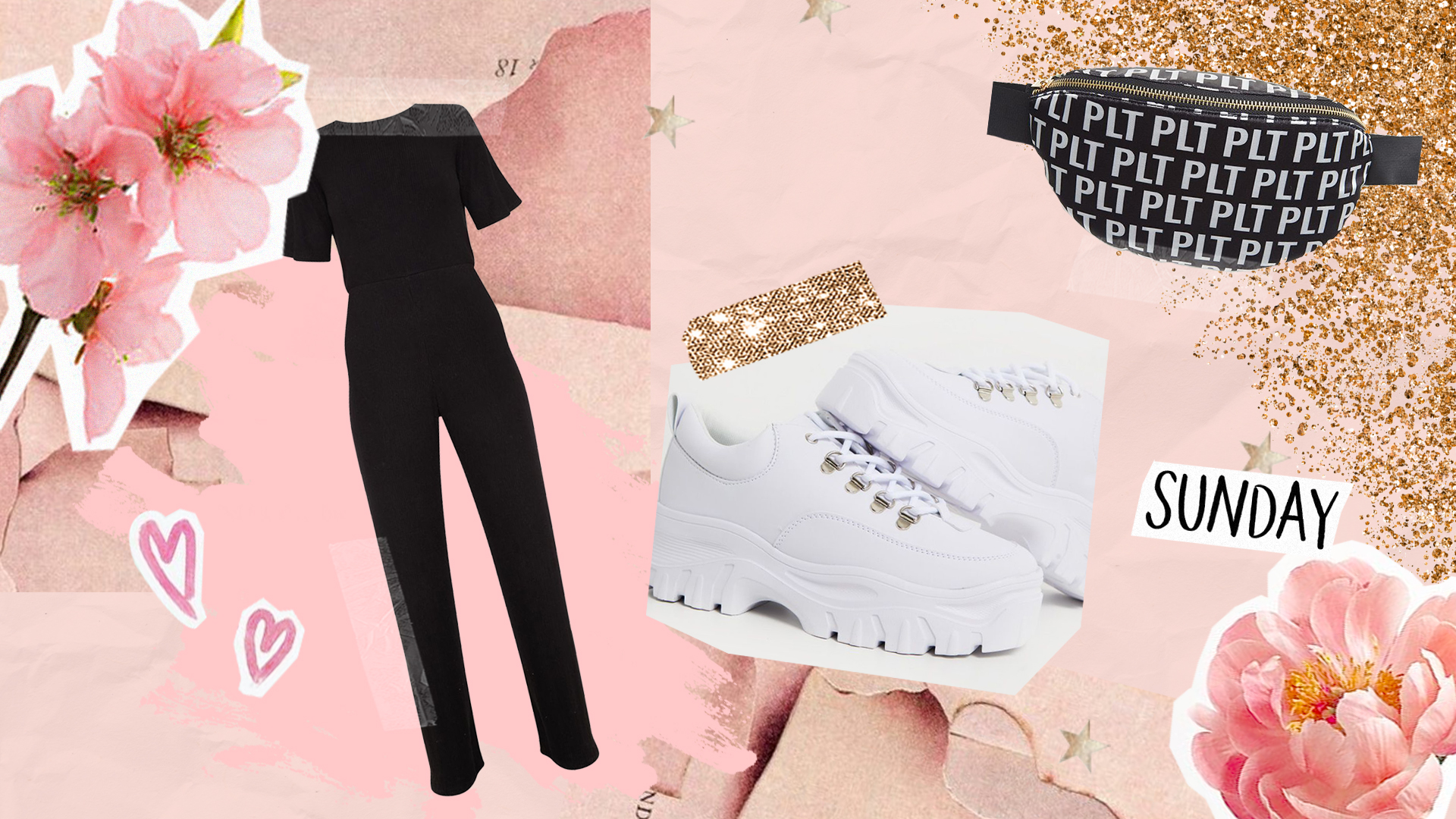 Comfort is key.
Here at PLT we love to lounge and thanks to our lounge-wear cat we can still look on-point whilst doing it.
SHOP THE JUMPSUIT SHOP THE TRAINERS SHOP THE BAG