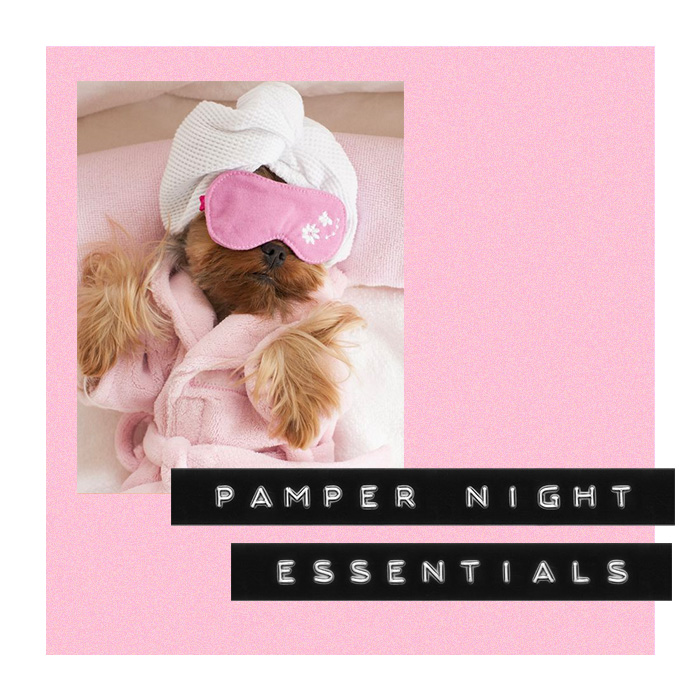 The world is pretty doom n gloom atm and we're all being told to try and stay inside. So if you need a lil pick me up (because who the hell doesn't???), self care is the answer.
7 Pamper Night Essentials
Take a look at our pamper night essentials that'll not only make you look better, but feel better too.
Bath Bombs
Lets get one thing right, you cannot have a pamper night without your fave bath bomb. This Miss Patisserie Exclusive Fruity Bath Fizzer Gift Set contains 2 fruity bath bombs and a watermelon flavoured bath slab. We.are.obsessed.
Hair Mask
The next step is to put on a luxurious hair mask. Beauty Works Pearl Nourishing Argan Oil Mask will restructure, restore and penetrate the hair to boost moisture for silky soft locks. Achieve smooth, shiny and manageable hair in only 5 mins.
Body Scrub
Is there anything more satisfying than scrubbing off old tan ready for a fresh layer? We think not. Cocoa Brown Tough Stuff 3 in 1 Scrub is the ultimate body prep leaving you with silky smooth skin ready for a flawless, new tan application.
Sheet Mask
A sheet mask is the ULTIMATE pamper essential. These quick and easy masks can transform your complexion in minutes. Garnier's Fresh-Mix Tissue Mask will give your skin a hydrating shot leaving you with smoother and brighter skin.
Tanning
Everyone feels better with a tan, right? Bondi Sands Everyday Gradual Liquid Gold Oil will give you a natural, gradual and flawless tan in the form of a luxurious oil. This long-lasting, no wash off required tan looks AND smells amazing.
Jade Roller
Elevate your pamper night with the Facial Jade Roller & Gua Sha Facial Massagers. This duo is sure to not only relax you but to soothe and de-puff your skin. Massage both onto your face and neck for instant rejuvenation.
Nail Varnish
Last but most definitely not least are your nails. Barry M Cosmetics Gelly Nail Paint will give your nails that high shine 'gel effect' without salon prices. Opt for a pastel shade as spring is just around the corner and it'll brighten up your day.
We hope you enjoy your pamper night with these essentials because self-care, is the best care!