New Orleans has always been on my bucket list and after experiencing the "Big Easy" as it's nicknamed for myself I now want to move there. Whether you're a culture vulture or sun worshipper, this vivid city has something for everyone. So now that my trip is over and I'm back in rainy Manchester, I want to share with you my fave things about this southern city.
7 Reasons NOLA Needs To Be On Your Travel Hit List
With its famous cocktails, jazz music and iconic streets all set in the corner of Lousiana, there has never been a better time to visit NOLA. This city needs to make it onto your travel hit list.
1# The people

Everywhere I went, I'd find myself chatting with a born and raised creole (as they would say.) Whether they're showing you the best local hot spots or just buying the next round of drinks if you're thinking of visiting NOLA, make sure befriending a local is at the top of your list. After all who knows a city better than it's people. Big shout out to our very own tour guide Jules in the pic above.
2# Food

Consider New Orleans your cuisine chameleon. Whether you're wanting to try the NOLA traditions like Po 'Boys, Gumbo and the famous Oysters Rockefeller or you're just looking for a new vegetarian/vegan-friendly hot spot, this city caters for all needs. While I'm on the subject of food I may as well cover drinks. The classic Hurricane cocktail is a must, I strongly suggest you try Pat O'Briens for live music and the souvenir glass.
3# Beignets.

I know beignets kind of sits under food, but I feel they needed a special shout out. These sweet french doughnut-like pastries are little squares of heaven that will have you addicted. To save you the time and effort, I tried several different beignet places and Cafe Du Monde was the clear winner. Finding a table at this busy cafe in the center of the French Quarter can take some time but it's totally worth it.
4#Music

Being the birthplace of jazz, music plays a big part in NOLA's culture. You can explore the rhythm of the city in almost any bar and down any of its famous streets. From live music on Frenchman Street to festivals/carnivals almost every weekend and buskers on literally every corner, there is no escape from it – but why would you want to?
5# Mardi Gras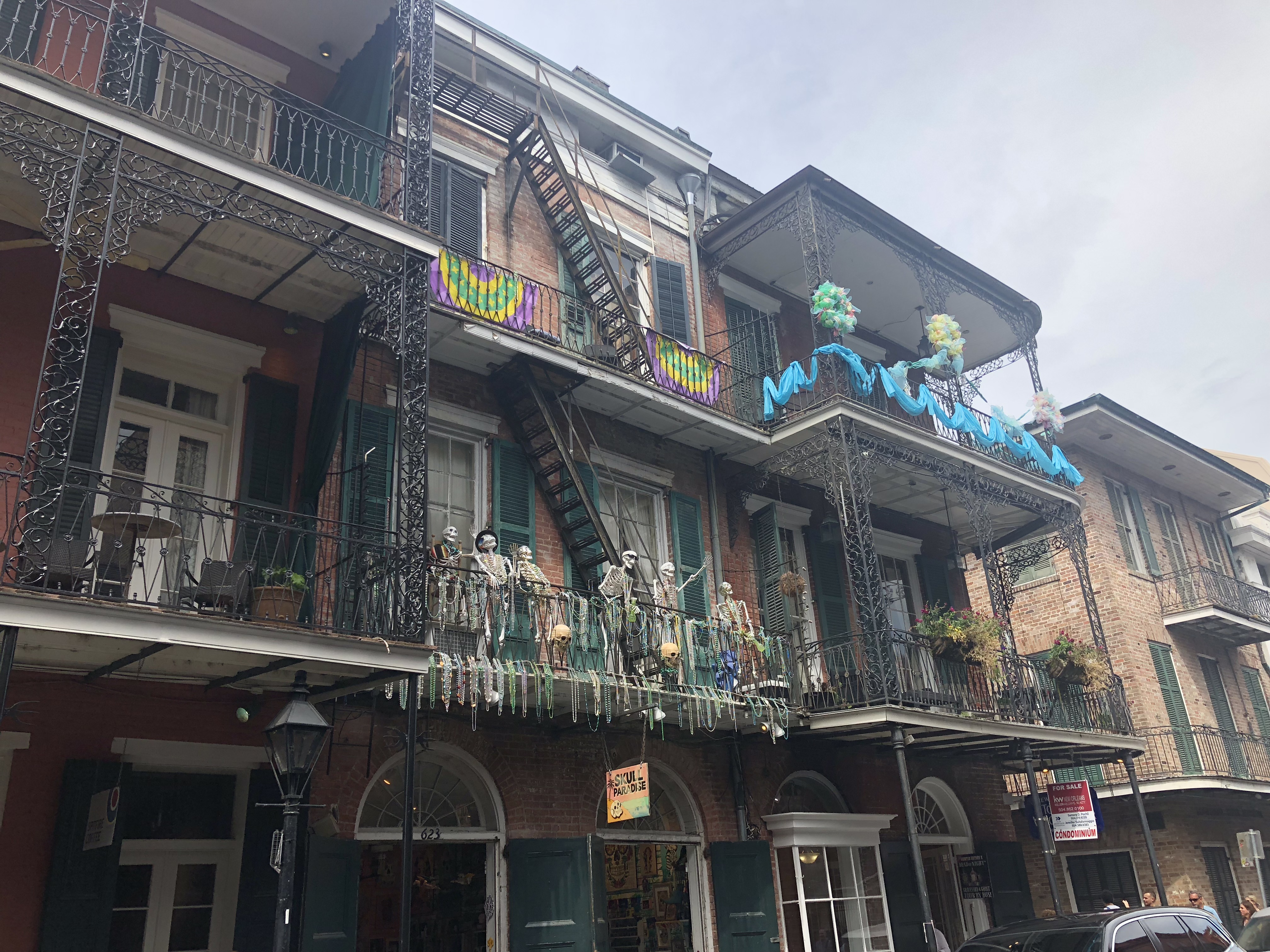 Although I wasn't in New Orleans for the greatest free show on earth, it is another reason for me to visit again. Mardi Gras officially marks the start of lent and for at least two weeks you'll be dressing up, dancing and consuming as much alcohol that is humanly possible. Follow one of Mardi Gras oldest traditions and earn your beads by flashing. If like me you aren't brave enough to bare all just stand around a group of people who are and collect them off the floor or buy some from a local shop and pretend you dared to bare.
6# Swamp tours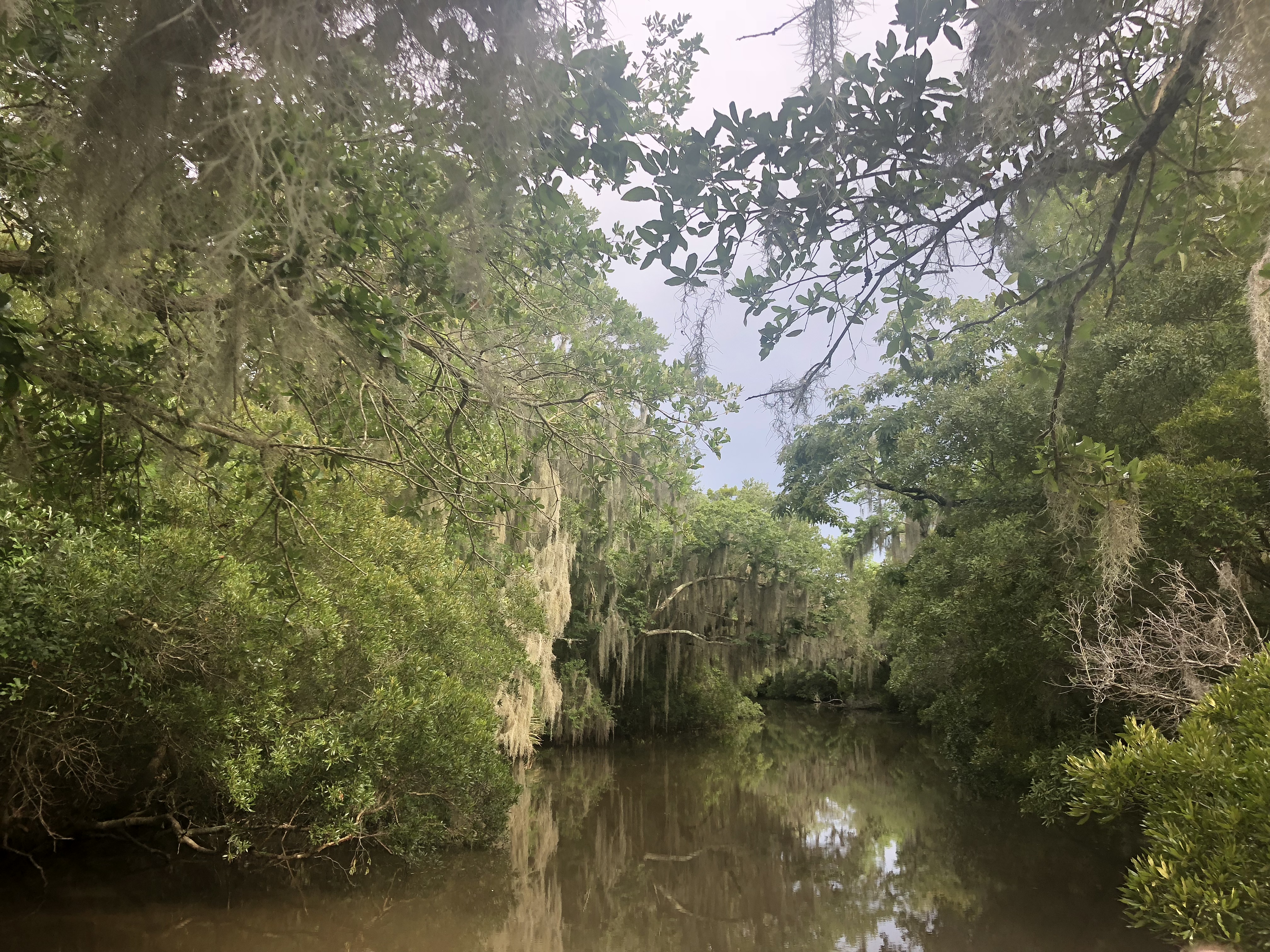 Get close to the gators with a swamp tour. As NOLA is below sea level it's basically in the swamps and just outside the city, there are plenty of tours to choose from. I chose a fast airboat tour where you'd go on land, in the swamps and feed the alligators what they call "swamp crack" (marshmallows.) Even if you aren't so keen in getting close to the gators, seeing the Avatar vibes swamps is a NOLA must.
7#Â French Quarter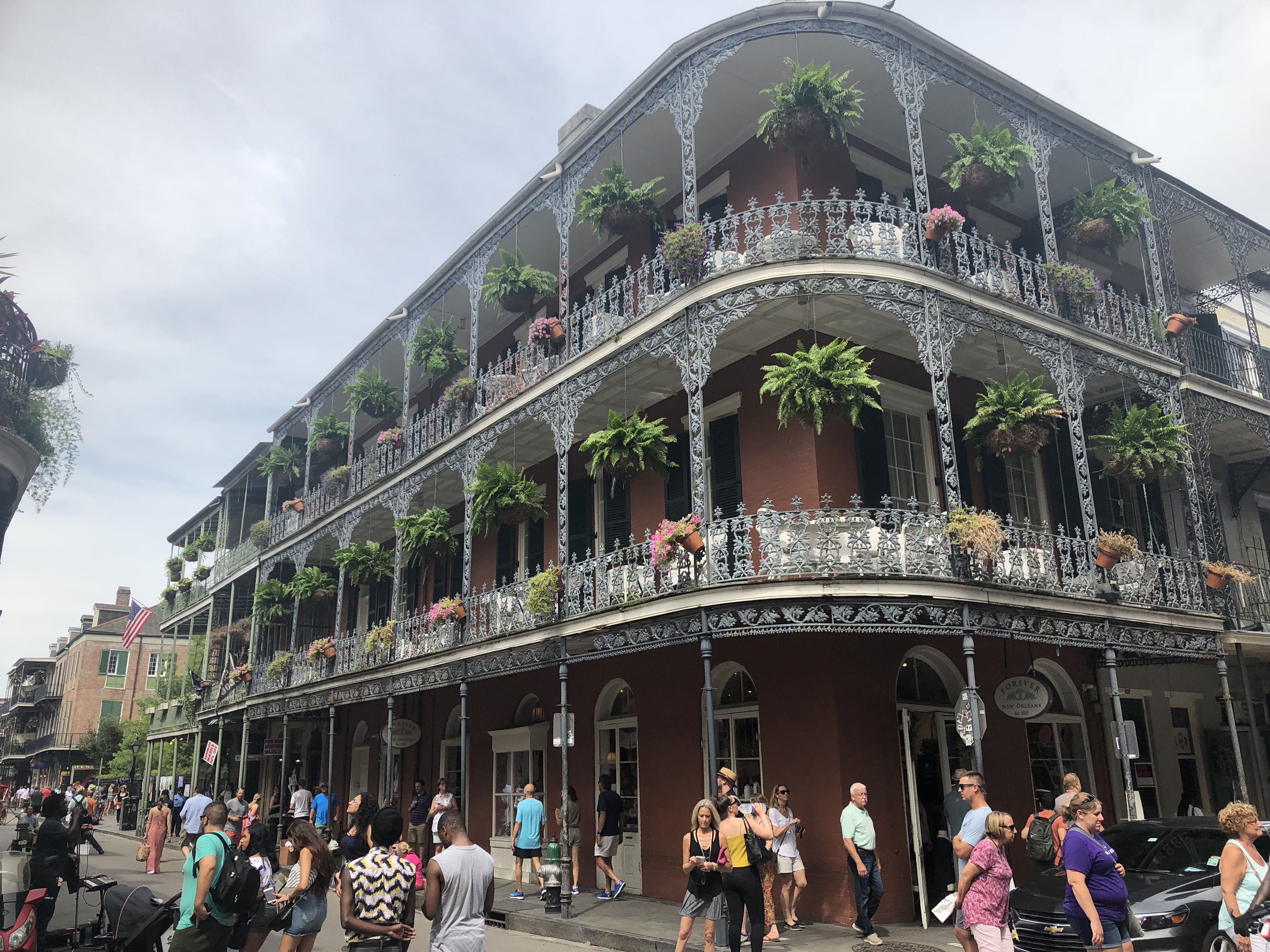 And last but not least the French Quarter, getting lost here was my fave thing to do in NOLA. With Frenchman Street, Jackson Square and Saint Louis Cemetry all in this flamboyant quarter, make sure you give yourself a few days to visit here. The street performers made my experience here ten times better, from brass bands, drummers, singers and dancers on nearly every nearly corner you will feel like you're on a movie set.
Heading off on vacay yourself? Then you'll probably need some outfit inspo with What To Wear On A City Break